STARTING FIVE
1. Angell in the Outfield (and Infield)
Roger Angell, baseball's poet laureate whose prose has run in the New Yorker  (that magazine that never puts photos on its cover) for decades, is at long last being inducted into Cooperstown this weekend. Why the delay? Angell is not an actual member of the Baseball Writers Association of America (BBWAA) as he does not actually cover a beat for a newspaper. SI's Tom Verducci, a future Hall of Famer himself, profiled Angell for the magazine this week.
2. Aviation's Awful Week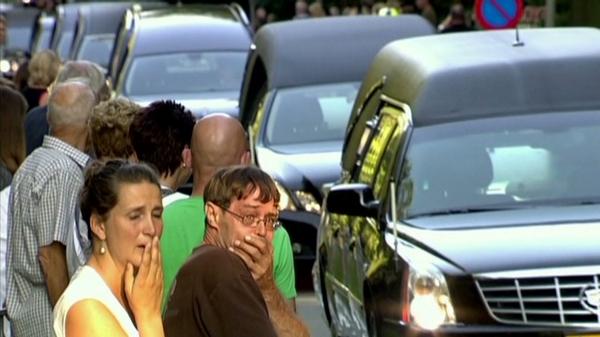 You already know about MH 17 and the 296 lost passengers and crew. The Dutch welcomed their dead back yesterday.
But just in the last 24 hours, a TransAsia Airways turboprop plane that was attempting to land in a thunderstorm on the island of Penghu, near Taiwan, crashed on its second attempt. There were 47 fatalities.
Yesterday also, Haris Suleman, an Indiana teenager who with his dad, Babar, was attempting to fly around the world in 30 days in their prop plane crashed near Samoa. Haris died and Babar is still missing.
And just last night, an Air Algeria Flight, AH 5017, lost contact with air traffic control en route from Burkina Faso to Algiers. There are 116 people on board. The flight took off from the capital of the land-locked African nation which, if you know its name without looking it up, you're a far better master of political geography than I. I can't even spell it, but here goes, "Ouagadougou." ("You're too, shy-shy/Hush, hush/Eye to eye")
3. Dim Whitlock
What's that thing where you label an entire race, creed or color of people as all having the same trait, particularly if it's a trait that is a negative one? What do they call that again? I dunno.
Anyway, ESPN's Jason Whitlock appeared on "Olbermann" recently and did his very best to become the show's first guest to also be that night's "World's Worst Person" by declaring that Canadians "don't want it as much," the "it" being championships.
Let's leave Whitlock behind; he's long since proven that he's a joke and often a disgrace. What I hope for is that Olbermann will be Olbermann. If Whitlock or any other national figure had said this off his program, Keith would have lambasted him on air and probably given him a WWP dishonor. But since Whitlock is a fellow member of the WWL Cult, and since he is appearing on Keith's program, he just received a gentle chiding. Why? Why won't Olbermann be as objective and passionately righteous with ESPNers as he is with everyone else? It's holding back his show.
4. Bringing Up "The Baby"
So I used to host this little film festival in my apartment in the dead of winter in which friends each brought a film, then we sat around and watched the films, made fun of the one our friend Mark B. brought (even if it was good…only because we knew how much thought he'd put into selecting the movie and because it would upset him; we were wonderful friends that way), eat chili, get gassy, and eventually pass out. We called it the Johndance Film Festival.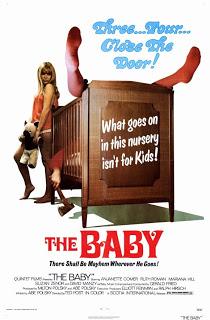 Anyway, if the festival is ever revived, I'm bringing "The Baby," a horror movie I recently caught at about 2 a.m. on Turner Classic. It was released in 1973 and is the story of a 21 year-old man whose mother and sisters –both of whom are runway model smokin'– still treat him like an infant. He doesn't walk or speak and is confined to a crib, though there doesn't seem to be anything mentally or physically wrong with him. It's good creepy. Check it out if you get the chance.
5. New Feature: Humans Who Stoke Our Inferiority Complex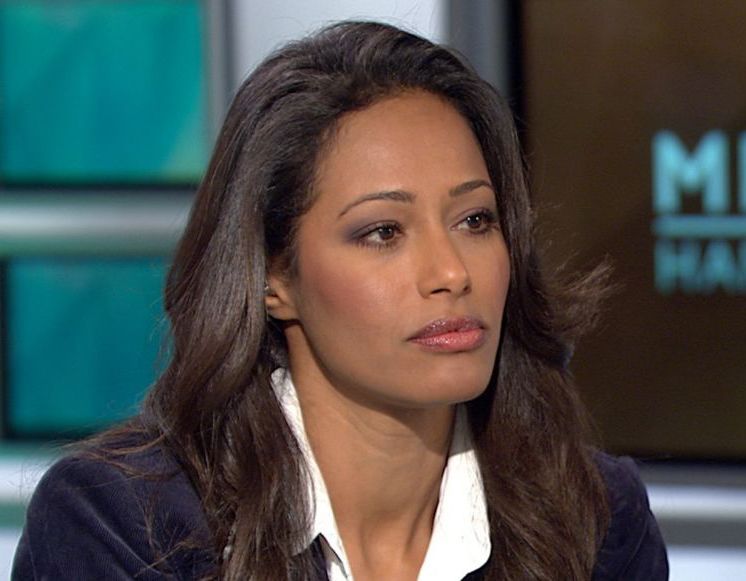 z
This is Rula Jebreal. She is a Palestinian/Italian journalist who grew up in an orphanage. She became a physiotherapist, then the first foreign anchorwoman in Italian television history, then a best-selling author, then a documentary film maker, then an MSNBC contributor. She also speaks five languages.
Jebreal made waves recently when she criticized MSNBC for, in her opinion, being egregiously one-sided in its Gaza-Israel conflict coverage. If she's not a panelist on "Real Time" within the next month, I'll be surprised.
Reserves
Roll Tide the Knot
We'd like to pat ourselves on the back with the restraint that we showed in our coverage (non-coverage) of the A.J. McCarron-Katherine Webb nuptials, but the wedding took place on the weekend of the World Cup final and we just weren't paying attention. We missed it. In an effort to maintain our integrity, we'll only post this pic that the new bride posted from their honeymoon as a link.
Where in the World?
Yesterday: Corinth Canal, Greece (Nicely done, Crash)