by John Walters
Starting Five
Gun Whites Rally
Y'all Queda.
Meal Team Six.
Ammosexuals.
Those were some of the derisive names the wave of gun rights protesters who showed up at the state capital in Virginia were being called online yesterday. On Martin Luther King Day. Something sad about seeing a mass of scared, angry middle-aged white men toting guns on a day used to commemorate a man of civil rights and peace who was mowed down by an an angry middle-aged white man with a gun.
It made me wonder: What happens if you yell "Fire!" at a crowded pro-gun rights rally.
From The Washington Post: "Marching Around With Guns On Your Chest: That's All About Fear."
Great Dame
In Portland, Damian Lillard erupts for a career-high 61 points as the Trail Blazers knock down the Warriors in overtime, 129-124. Lillard was 16-16 from the line and 11-20 from beyond the arc. That's 49 of his 61 points right there.
From our count there are only 19 different players who've ever put up 61 or more points in an NBA game. Also by our count, 14 of those 19 did it once. Wilt Chamberlain, meanwhile, did it 29 times. He was prolific in every way.
Peace Of Mind
It's been heartening in the past few years to see so many people come around on the band Rush. Neil Peart's death was treated with the appropriate respect, there's a popular doc about the band on Netflix out right now, and they were even voted into the Rock and Roll HOF seven years ago. Alex Lifeson's "blah blah blah" speech remains one of the high points in that institution's often stuffy history:
So as I see Jann Wenner's list of R&R HOF nominees this year—Whitney Houston, the Notorious B.I.G., Nine Inch Nails, T. Rex, the Doobie Brothers and Depeche Mode— I think, okay, cool, a few edgy picks here. But it's yet another year where two massive and important bands are left out:
Boston and The Go Go's.
The cool editors at RS never liked Boston but this band made two albums (six total) whose songs are still being played on AOR today. And in the late Seventies and early Eighties these songs were everywhere. With good reason. They invited you to "turn it up" and RAWK: "More Than A Feeling," one of the all-time rock classics (they should be inducted on this song alone the way Journey should've been with "Don't Stop Believin'"), "Somethin' About You," "Don't Look Back", "Smokin'," "Peace of Mind," etc. No one sounded like Boston and no one does today.
They've sold 75 million albums worldwide. Someone out there likes them.
Then there's the Go Go's. Simply the best all-female rock band of all time. Name another. The Runaways? Good band, first ones there, but they never put out as many hits as the Go Go's. And while there have been plenty of all-female groups, these are the only two that played all their instruments. Heart is in the Rock and Roll Hall of Fame. Heart!
Now, I heart Heart, but it's just two sisters and their catalog is at best equal to Belinda and the gals'. But one of them is married to Cameron Crowe. Maybe that's part of it.
I've stanned this before and I'll keep stanning it: Boston and the Go Go's belong in the Rock and Roll Hall of Fame. Wake up, gang.
Reds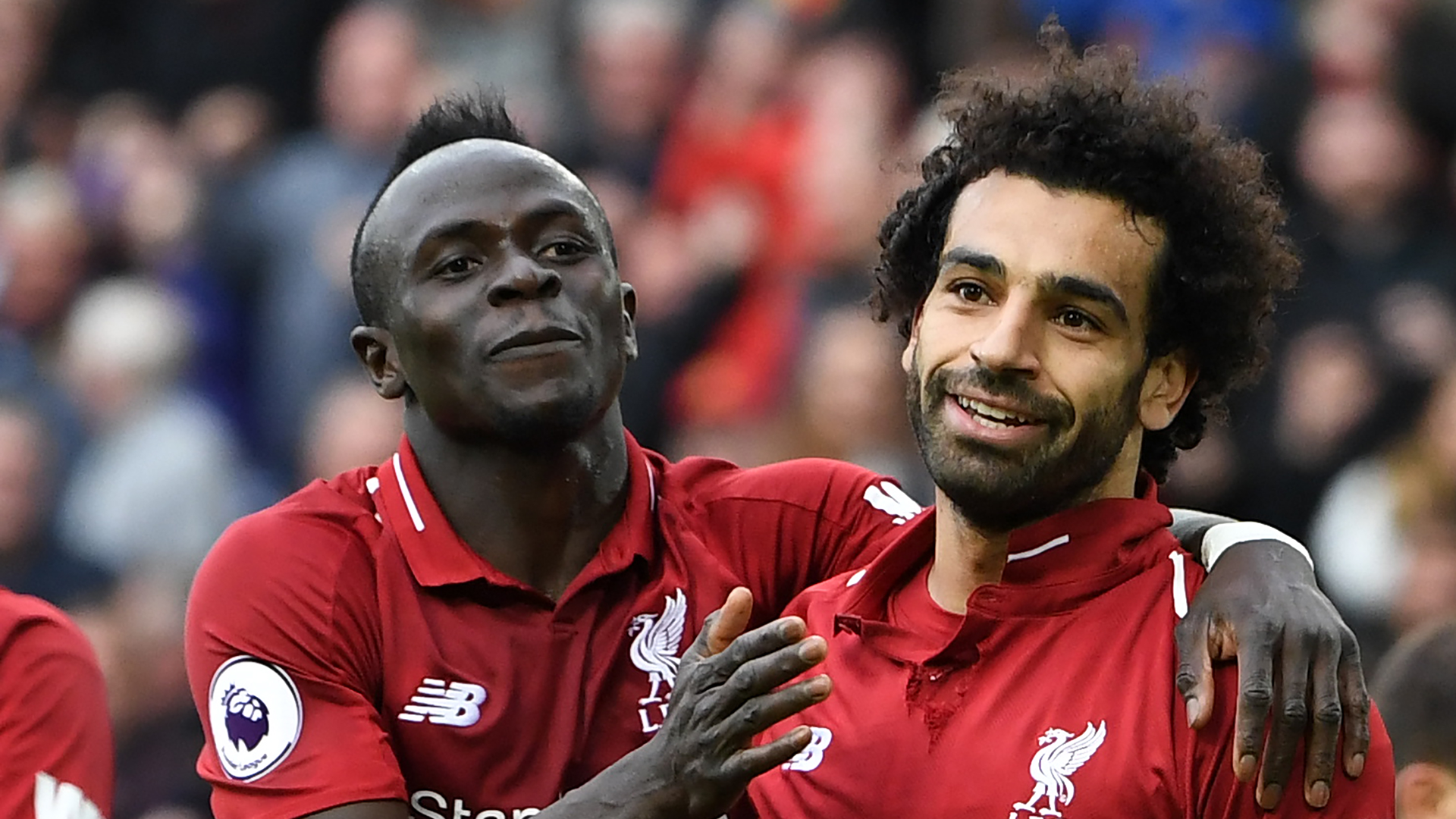 Move over, Clemson (oh, they already have). The world's most dominant football team is Liverpool of the English Premier League. Yesterday the Reds defeated Manchester United 2-0 to move to 21-1-0 (that one being a 1-1 draw against that same Man U. squad back on October 20th) on the season.
Led by top goal scorers Sadio Mane (Senegal) and Mohamed Salah (Egypt), pictured above, the Reds are the defending Champions League champs and are now aiming for the first undefeated season in Premier League since Arsenal in 2004 (the only team to have done it since the 19th century).
The Beatles will always remain, at least for us, the greatest band from Merseyside. But this Liverpool unit is beginning to draw comparisons.
Five Films: 1998
The string of strong, outstanding years ends, but there's still an all-timer in this year's class…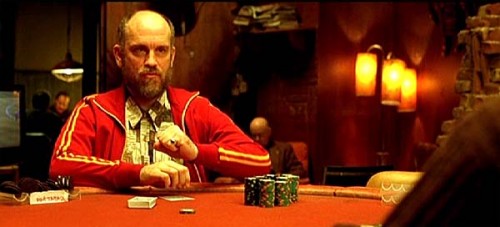 Saving Private Ryan: The first 20 minutes of this film are like the most turbulent white-knuckle flight you've ever been on. But it holds even after that first flurry of punches. I could've done without the maudlin book-end flash-fowards. And the parade of TV stars (Ted Danson, Nathan Fillion, Bryan Cranston) is a little weird. Did not win Best Picture. A shame. Earn this. 2) Rounders: A film that was released about two to three years too soon, just before the Texas Hold 'Em craze took off. It's outstanding, even if Matt Damon is basically playing Will Hunting as a law student. Great performances by Ed Norton, John Malkovich and John Turturro all. 3) Shakespeare In Love: This won Best Picture and it's actually quite good and clever… or at least that's what I remember from the first and only time I saw it. 4) The Big Lebowski: Guilty. I'm the guy who likes but does not love this film. The characters are wonderful and eccentric but the story is sooooo slow. Yeah, well, that's just, like, your opinion, man. 5) A Simple Plan: It's No Country For Old Men in the snow, but 10 years before. A terrific overlooked flick.
Also: We've never seen The Truman Show. Or The Thin Red Line. Did see and liked Run, Lola, Run.