http://mediumhappy.com/?p=6339
by John Walters
Happy 59th, Bo Derek!
Starting Five
1. The Fun Bunch
Trailing by 23 points in the 2nd quarter, the Golden State Warriors go on a game-ending 22-5 run at Staples Center to dismiss the Clippers. They're now 13-0 with a home game versus Chicago (winners of 4 in a row), a trip to Denver, and then a home game versus the LOLakers in the way of becoming the first team to start 16-0.
And we're all in love with them. They're in that Roberto Benigni stage with us, just before and after his Oscar win. And see, Roberto did it well. He never attempted to improve upon that. Life is Beautiful Due? I don't think so.
Interim GSW coach Luke Walton, who has NEVER been a head coach anywhere, is now 13-0 in relief of Steve Kerr. That's going to look good on his resume.
2. ISIS Gets Served
This is Andrew Neil of the BBC, eloquently opening his show with a Tale of the Tape, France versus ISIS.
When it comes to Islamic jihadist terrorists barking "Allah Akbar," I always revert to Uncle Ruslan's line about his two nephews in Boston when asked what motivated them to bomb the finish area of the Boston Marathon: "They're losers."
An entire culture who realizes that civilization has passed them by has two choices: 1) roll up the sleeves of your thawb and catch up, or 2) throw rocks at the winners (while availing yourselves of all the modern luxuries they've created and you did not).
We need to talk about security in terms of protecting ourselves from ISIS. But we also need to talk about insecurity, which is the genesis of their hatred. They're losers.
3. Heismanology Between the Lines
Last night I got home and parked myself on the couch, anxious and excited for the kickoff of East Carolina (the 51st state) at Central Florida (the state of disarray, at 0-10), but first Adnan, Joey and Danny needed to chat about Heisman favorites. Their top 5, if I recall correctly: Baker Mayfield, DeShaun Watson, Ezekiel Elliott, Derrick Henry and in last place was, I believe, you know, the guy who was indisputably the greatest college football player in the nation just a month ago, Leonard Fournette.
I think they had Mayfield No. 1. I like Baker Mayfield. I LOVE his story (and you should, to0). But this is why, at times, I don't like certain aspects of ESPN: because they trick you into thinking they're practicing honest, unbiased sports journalism, and then you are compelled to remember that at the end of the day they are a television station that needs to  hit its numbers.
Baker Mayfield was splashed all over the screen. That may be because TCU is at Oklahoma in prime time on ABC on Saturday (and because FOX has the more intriguing Big 12 matchup, Baylor at Oklahoma State). And then three of those four other guys play for teams that ESPN believes — hopes? I don't know — will make the College Football Playoff, which it also will televise.
Dalvin Cook, running back, Florida State. Arguably the best offensive player in the country.
Christian McCaffrey, running back/KR/PR, Stanford: The Vanilla Reggie Bush.
Carl Nassib, defensive end, Penn State. Leads the nation in Sacks and Tackles for Loss.
Cook was an afterthought and the other two were not even mentioned. ESPN does so many things so well; and then it attempts to frame a conversation so that it dovetails with its broadcast goals and it all feels a little sleazy.
4. Non-Philadelphia 7'6″ers
This photo should go directly to the Naismith Hall of Fame because except for a tip-off between Yao Ming and Shawn Bradley (updated: Manute Bol and Gheorge Muresan), this would be the tallest tip off in history. Mamadou Ndiaye, left, of UC Irvine jumped center against Tacko Fall of Central Florida two nights ago.
Both men are 7'6″. By the way, they whiffed on the tip, which is why maybe THIS photo is the one you send to Springfield.
The Anteaters won, 61-60, to improve to 3-0. The line on both gentlemen:
Fall: 27 minutes, 6 points, 7 rebounds, 4 blocks.
Ndiaye: 19 minutes (foul trouble), 5 points, 2 rebounds.
Philadelphia should have to draft at least one, if not both, of them.
5. George-ous
That's Katie George, senior volleyball player at Louisville…
And that's Katie George, model and reigning Miss Kentucky….
And that, too, is Katie George, a reporter at WLKY (yes, it's all the same person).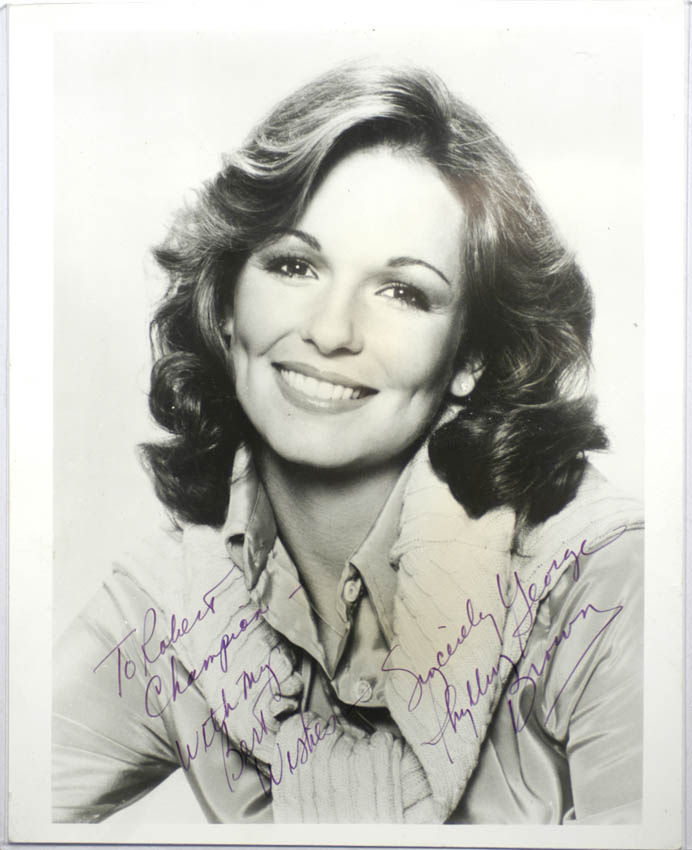 And this, above, is Phyllis George, who is a former Miss Texas, a former Miss America and is THE GODMOTHER of all women in on-air sports. In the Seventies she brought all the steam to the CBS pre-game shows and she and Brent used to flirt shamelessly on TV as Irv Cross just looked on and flashed the pre-Tom Jackson "What am I doing here with these people?" face.
Oh, and Phyllis George went on to marry the governor of Kentucky….but they are no relation.
Music 101
Uptown Funk
The AMA's are on Sunday. I think this tune, which has been viewed more than one BILLION times on YouTube, should win for Best Song.
Remote Patrol
Sunday
American Music Awards
ABC 8 p.m.
Tune in to see Taylor Swift and also to see how old and out of touch you are…..