http://mediumhappy.com/?p=6907
by John Walters
Starting Five
SEE YOU IN COURT, THE SECURITY OF OUR NATION IS AT STAKE!

— Donald J. Trump (@realDonaldTrump) February 9, 2017
1. Court Storming
*The judges will also accept "Robe Dissed" ( <– See what they did there?) or "From Taliban To Travel Ban"
A week that began with Sean Spicer claiming that his boss may not even own a robe ends with his boss being dissed by three men in robes.
A trio of federal appeals court judges in San Francisco voted 3-0 to smote Donald Trump's Muslim ban. They also basically told he and his staff that they need to improve on this entire making Executive Orders deal. They may also have recommended someone there procure a copy of the U.S. Constitution (if I were Nordstrom's, I'd begin selling them).
Meanwhile, of course one of the seven countries on Trump's ban list, Yemen, is a country in which since that ban was instituted has seen Americans enter it and kill women and children there. Ain't irony grand?
Donnie: "We have a situation where the security of our country is at stake. And it's a very, very serious situation." As opposed to the previous 15-plus years since 9/11?
2. Oh, My
@jdubs88 @notthefakeSVP pic.twitter.com/sB4L6olGnT

— TM (@TheIrishWon) February 10, 2017
Thanks to @TheIrishWon for the assist!
A restaurant-quality (some might suggest "Final Four-quality" ) doubleheader last night as UCLA overcame a 19-point deficit to topple Oregon on Dick Enberg Night at Pauley Pavilion and Duke took down North Carolina at Cameron Indoor.
At least one of those squads, probably more, will be in Glendale in April.
When it was over, Scott Van Pelt was smart enough to open his SportsCenter with Bill Walton, who answered a question about the "Conference of Champions" by noting how the buffalo had just been reintroduced to Banff National Park in Canada, which elicited that reaction. Brilliant of the producer (Stanford Steve?) to cut to that wide shot.
(Early on in the UCLA game, Dave Pasch reminded viewers of a much-seen Dillon Brooks flop in an earlier game, and Walton protested, "Dillon Brooks is NOT a flopper!" Pasch reminded him he did not say that, he just pointed a flop that had gone viral. Walton reiterated his point, then quipped, "I just report the facts and then go shopping at Nordstrom's."
Pasch, of course, the Felix to Bill's Oscar, did not take the bait.
In Cameron, it was the Grayson and Jayson show, as  Grayson Allen scored 25 while freshman Jayson Tatum scored all of his 19 points after halftime. Luke Kennard overcame a "hair line fracture" to 20.
When Allen plays the way he did last night, when he doesn't cross the "Grayson-Trips-'Em  Line," Duke can beat most anyone. They have three legitimate scoring options.
3. From Miss Universe to Misinformation*
*a.k.a  Another Day of Trump
Maybe the clues are hiding in plain sight.
The first three letters of Steve Bannon's surname: "Ban."
The first three letters of Kellyanne Conway's surname: "Con."
The first three letters of Donald Trump's sur—never mind.
Still, it's sort of ironic how on a daily basis our president attempts to ghost-story us to death about how the security of our great land is at stake while he and his minions undermine the very ideals for which it has stood for 240 years ("liberty and justice for all yada yada yada…."). Possibly Wednesday's worst transgression was Conway appearing on Fox and openly urging viewers to buy Ivanka Trump clothing and accessories. She broke federal ethics rules and it was SO BAD that even Spice Girl didn't dare to defend the indefensible (for once): "Kelly has been counseled and that's all we're going to say."
Of course, why blame Con-woman? She's only parroting the thoughts and intent of her boss from one day earlier.
I'd really like to see Nordstrom's offer a "20% Off If You're Muslim" sale.
4. Oh, Bob
The list keeps growing: Dick Enberg, Vin Scully, Verne Lundquist, Brent Musburger and now, though he's only still in his sixties, Bob Costas. Yesterday NBC's sterling voice of the Olympics announced that he's passing the torch ( <– Ooh! Ooh! I get it!) of his hosting duties to Mike Tirico, who was getting antsy waiting in the wings. If your money was on Billy Bush to succeed Costas, too bad.
"I've done a dozen of them, and that seems like a good, round number," said Costas, 64. "It's always better when they leave the decision to you. It's better to leave before they start to drop hints, like, 'Do you think it might be a good idea' or, 'Are you getting tired yet' or, 'Can we help you up the steps' or, 'Do you need another cup of Ovaltine, sir?'
Costas is, if not the best broadcaster ever, the most seamless one. He made it look so much easier than it is. If you don't know the story, Costas was an undergrad at Syracuse when he made an audition tape for the fledgling ABA franchise, the St. Louis Spirits. To do so, he called a game that wasn't actually taking place. They hired him and I think he was 19 or 20 at the time. He once famously arrived at a game midway through the first quarter but his station, I believe it was WMOX, had so few listeners for the game that no one even noticed.
Costas is also the author of the anecdote involving Marvin "Bad News" Barnes, in which the Spirits were scheduled to fly from I believe Kentucky to St. Louis, which, with the time change, had them arriving three minutes before they departed, technically. "I ain't getting in no time machine," Bob said.
I have had the privilege to know Costas since 1996, when I first did a profile of him for Entertainment Weekly. We worked together at three Olympics (2004, 2006, 2008), though I never was big-league enough to write for him (I wrote for Mary Carillo, Jim Lampley and Bill MacAtee). In short, Bob's the best. That job is like being the No. 1 Air Traffic Controller, and he brought all the planes in safely.
Plenty more Costas stories in my head, but I'll save those for when he actually retires. My guess is that he'll be doing what he truly loves, calling more baseball, for the MLB Network. So let's leave with a baseball anecdote. Early in his career calling NBC's "Game of the Week," he was in the booth with Tony Kubek relating a story about how Tommy John (the pitcher, not the surgery) had rehabbed in the minors before returning to The Show. "This time last year he was pissing in Appleton," Costas misspoke, a rare error. Kubek did not react, didn't laugh, didn't make a quip. So there was Costas hanging out there in the awkward silence. Finally he just said, "I meant 'pitching in Appleton,' though he was probably doing both."
5. Mob: "Do Your Job!"
At at town hall in red-state Utah, GOP congressman Jason Chaffetz attempted to interact with his constituents, who lit into him for supporting the Trump administration. Chaffetz left the town hall, which garnered 1,000 attendees (many more were waiting outside the auditorium), an hour before it was scheduled to end.
He actually told them at one point, "Donald Trump was BY FAR the better choice (last November 8), which drew a chorus of passionate boos.
Then everyone left and went shopping at Nordstrom….
Reserves
Flake News*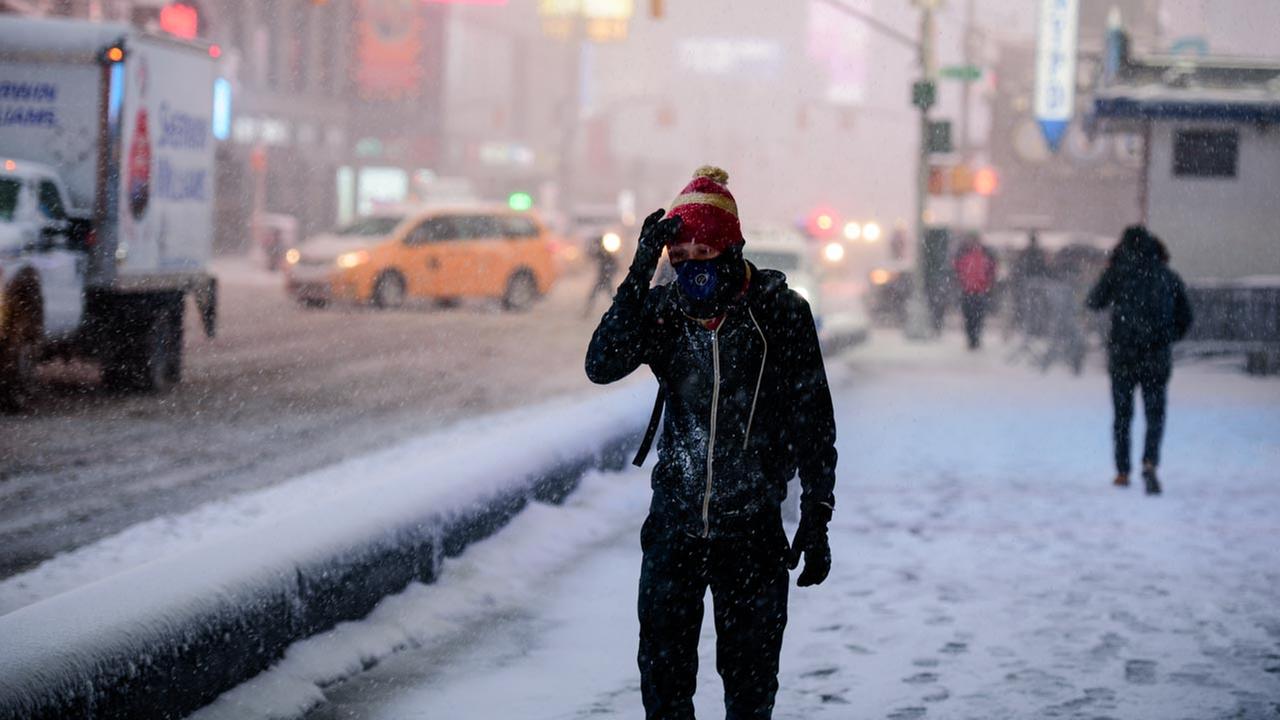 *Props to the Colbert writer who came up with that…
Here in the northeast, we got our first significant snowstorm of the winter yesterday. On the Upper East Side, no lie, a door man died when he slipped while shoveling snow and fell through a glass window, sustaining fatal cuts to his neck. If Six Feet Under were still on, that would sound like one of their openings.
From Lawrence O'Donnell To Rosie O'Donnell
That photo on the right is Rosie O'Donnell's new Twitter avatar. Is there any celeb who has a more righteous beef with Donald Trump than she does? Nope. Could this be a preview of an upcoming SNL cold open? Is Rosie the next Melissa McCarthy? This week's SNL is all new with Alec Baldwin as host (he's earned yet another shot, no?).
Music 101
Hold Your Head Up
Now this is anthemic rock. As John Denver explains introducing the band, Argent took its name from leader and keyboard player Rod Argent, who had been with The Zombies ("Time of the Season") in the Sixties. Where would this song be without that double-necked guitar, though??? The song peaked at No. 5 in 1972.
Remote Patrol
SATURDAY! SATURDAY! SATURDAY!
Warriors at Thunder 
8:30 p.m. ABC
Gonzaga at St. Mary's
8:15 p.m. ESPN
Kevin Durant returns to Frackville with the NBA's super team, while college basketball's last unbeaten, the Zags, head to Moraga, just over the hills and east of Oakland, to face the one team that may provide a test for them before the NC-2A's. Also, if you live in the Northeast or Midwest, you can hate-watch Pebble Beach golf and once again ask yourself why you haven't moved there.