http://mediumhappy.com/?p=6912
by John Walters
Starting Five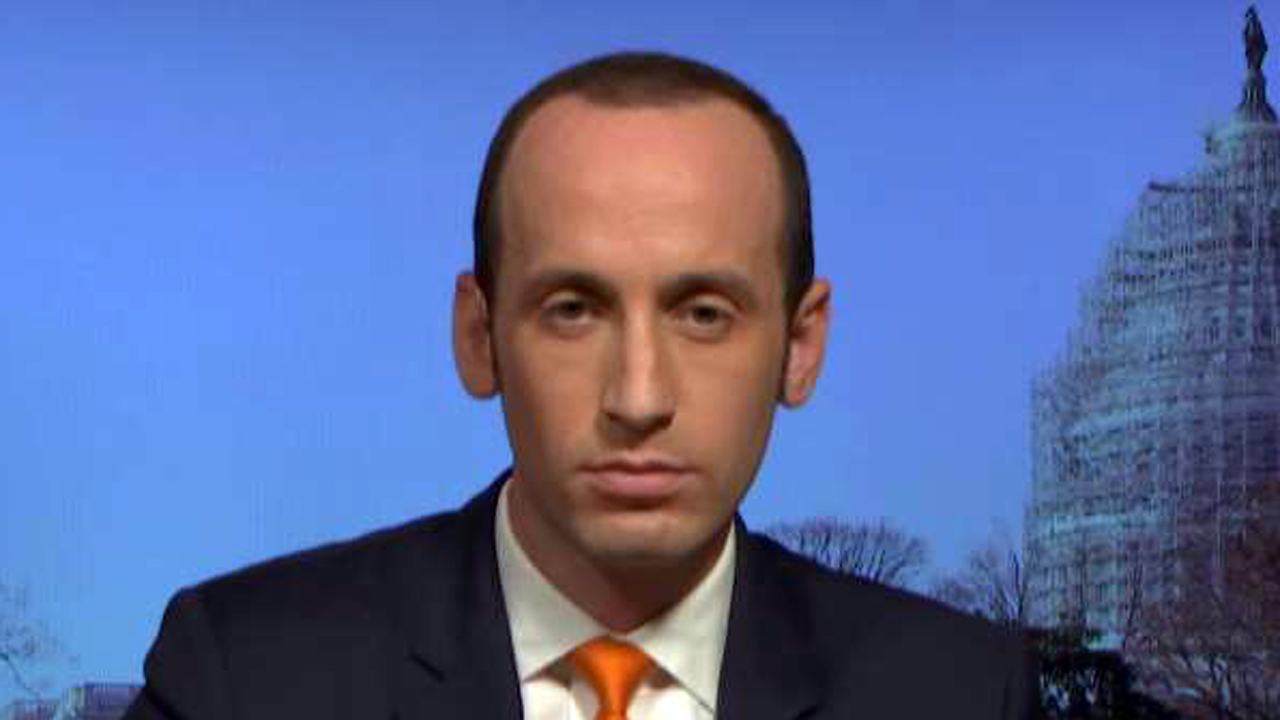 Miller Slime
When it's time to relapse,
One fear stands clear, fear after fear,
If you've got the slime, we've got the fear,
Miller fear...
Donald Trump's senior adviser, Stephen Miller, is a 31 year-old Duke alum from Los Angeles whose major bona fides are that he worked as an aide for Michelle Bachmann (Turner Overdrive) and then Jeff Sessions. He is close with fellow former Dookie and punchable Nazi Richard Spencer.
Look at those dead eyes. That Hitler Youth glare. Yesterday Miller appeared on four Sunday morning news shows and at one point said this:
Sounds like a threat, Steve. When Miller squared off against a former White House wunderkind, George Stephanopoulos, the latter shut him down.
These are the types of people who stand in Cameron Indoor and root for Grayson Allen. And need to be punched.
2. Adele Goes Kanye On Herself

I'm the person who yawned through Beyonce's overwrought performance last night. Maybe I was the only one. Anyway, at the Grammy's last night Adele won album of the year for 25 and perhaps because she did not want someone else to interrupt her speech, went ahead and told Beyonce that Lemonade deserved to win.
Afterward the usual soft-news sites came out with "Grammy's So White" think pieces. And they may have a point. The larger point, though, is that Adele appeared in "Carpool Karaoke" and Bey has not yet done so, and look who hosted. C'mon, Bey, you got to know how the game works.
3. Dolan Out Favors*
*The judges will also accept "Midday In The Garden of Good and Evil"
Never quite pictured Knotorious Knicks Larry Johnson and Latrell Sprewell as Stepin Fetchit types, but there they were courtside with owner James Dolan on Sunday (hope that appearance fee was sizable). These dudes were personae non grata at the Garden for more than a decade. And yet there they were on Sunday, Dolan's human shields.
The Knicks beat the Spurs—they've beaten them two years in a row at the Garden, which is rather inconceivable— while Spike Lee spoke for more of the Garden faithful.
4.  Noah's Arc of Success
That above photo was from the finish at the Millrose Games High School Mile in 2016. Noah Affolder, then a junior, put his hands up too early to celebrate, and was passed in the final step by Isaac Cortes (yellow). He lost by .01
As my Newsweek story relates, Noah's little brother spent much of the past year taunting him about the defeat, even changing big brother's contact name in his phone to ".01."
On Saturday, on his 18th birthday, Noah found redemption. Not only did he lead the race wire-to-wire at the New York Armory, he set a new meet record with a 4:07.24.
5. Leicester On The Brink
Remember last season in the Barclays Premier League, when Leicester City magically made a run to the top of the standings and remained there? Brits will tell you that what the Chicago Cubs did later in the year had nothing on Leicester's 5,000-to-1 shot in the BPL.
Well, yesterday the reigning champs lost at Swansea City, which put them in 17th place in the 20-team league, just won point above Hull City. If Leicester (5-6-14, the middle number being draws) finishes the season 18th or lower, it will face relegation down to the next level, known as the Championship League. Jamie Vardy, the goal-scoring hero of the squad last season (24 goals) has but five this season.
The last time a club in the BPL won it all one year and then was relegated the next? Eighty years ago, in 1937, when it happened to Manchester City.
Music 101
Bullet Proof…I Wish I Was
Thom Yorke's falsetto with the Greenwood brothers' (and Ed O'Brien's) churning guitars has always been an unbeatable combo for Radiohead, which has generated as much respect as any band from the U.K. or Ireland since the dawn of U2. The boys from Oxford's best work, in this uncool fan's opinion, is The Bends (1995), from which this tune comes.
Remote Patrol
South Carolina at UConn
9 p.m. ESPN2
Geno and the ladies will be Keepin' It 100…..