http://mediumhappy.com/?p=6915
by John Walters
Starting Five
In-And-Out Like Flynn*
*The judges will also accept "Flynn and Out," "Flynngazi," "Fin de Flynn," but not "Flynn Gate"
"President Trump, if you gave the order that Russia was not supposed to be conversed with on the topic of sanctions, and your orders are always followed, then why would Santiago be in danger?"
In other words, did National Security Adviser appointee Michael Flynn really speak to Russia off-the-cuff about something as above-his-paygrade as sanctions in December having not cleared that with his boss, President-elect Donald Trump? Or had Flynn and Trump and the rest of them been in bed with Putin for so long that they forgot that they had to start being careful about what they said when they spoke with Russia?
Flynn resigned last night. Keep in mind that Trump fired acting U.S. Attorney General Sally Yates ostensibly for not supporting the Muslim ban, but that she had already warned the White House back on January 22nd that Flynn was a likely blackmail target for the Russian government based on those phone calls (or maybe they thought Sally was blackmailing them?).
Trump and his minions did not investigate this. The Washington Post and The New York Times did. They're the reason Flynn quit last night; not a Congressional task force.
The scenarios: 1) Flynn spoke to Russians on his own, lied to Pence and Trump about it. 2) Flynn spoke to Russians about sanctions on own, told Pence and Trump, they covered for him, and so Pence lied, too. 3) Flynn spoke to Russians about sanctions on orders from Trump/Bannon/Kushner/Pence (and/or there), they all knew about it, Pence lied (Seth Meyers: "to Mike Pence, a lie is just the truth that hasn't gone through conversion therapy yet") and when the lid was blown, he had to be the fall guy.
Per normal Trump International, Inc., rules Miss Venezuela will now succeed Flynn as National Security Adviser….
We'll eventually find out. This White House is leakier than the Bimini crib on The Bachelor.
"You're the opposition party," Steve Bannon told The New York Times a couple Fridays ago. Damn straight. If you are an incompetent or unscrupulous institution, be certain that we are the opposition party.
Finally, Marty Baron is the executive editor at The Washington Post. Same guy was in charge of The Boston Globe and pushed for the Spotlight investigation that led to a Pulitzer and Best Picture Oscar. Well done, Marty.
Flynn's full resignation letter...
2. 
It was not a complete yawner in Storrs, but Connecticut won its 100th consecutive game, 66-55, against South Carolina. The Cocks led by three early and were within three, 40-37, with 3:43 to play in the third quarter, but then the Huskies, as is their wont, pulled away with brilliant tactical offense.
We can talk about high scorers blah blah blah but the player of the game is head coach Geno Auriemma and his from-day-one associate head coach, Chris Dailey. Here's how dominant UConn has been: since March 4, 2013, the Huskies are 150-2. Both losses were by two points. The first was to Notre Dame in the Big East Championship game in Hartford and the second was at Stanford, in overtime.
The craziest thing to me about this season (25-0) is that this is far from Geno's most dominant team. It's one of his more pedestrian teams. Katie Lou Samuelson may be POY and Gabby Williams, Kia Nurse and Crystal Dangerfield are fantastic, but this is a machine whose CEO has instilled it with so much confidence and an unbelievable degree of consistency out of a group of teenagers and early twenty-somethings.
2. Hell And High Water*
*The judges will also accept "Reservoir Dogged," and "Hot Dam!"
When filled to the brim, Lake Oroville, north of Sacramento, is 901 feet deep. So, yeah, three football fields laid end to end. It was full over the weekend (Yay! No drought), but its main spillway, a concrete ramp, had a football field-sized chunk eroded out, which created a 40-foot hole below, which, Rule No. 1 ("Gravity always wins") caused it to fill with water, which was only going to lead to more of a mess.
So officials quickly evacuated the 188,000 residents who live below the dam and suddenly we had a Godzilla movie on our hands. The Oroville Dam did not break, but I wonder how that underground erosion is going to affect the overall integrity of the dam itself. Stay tuned, and have the car keys nearby.
4. Tragedy at the Oculus
You may have seen the story about the young woman who plunged to her death at the Oculus, the gleaming new lower Manhattan train station where PATH trains enter from New Jersey (its predecessor was located beneath the World Trade Center). It's sadder than you think.
Jenny Santos, 29, of Kearney N.J., was coming home on Sunday morning from a night out in New York City. It was 5:30 a.m. and she and her twin sister were taking the escalator and I'd guess inebriation was involved because reportedly Jenny was "playing superhero," laying flat on the railing of the escalator and pretending that she could fly. She then lost her balance and Rule No. 1 again, plunging more than 30 feet to her death. Her twin witnessed it all. That's a nightmare.
5. Rock, Chalk, Comeback!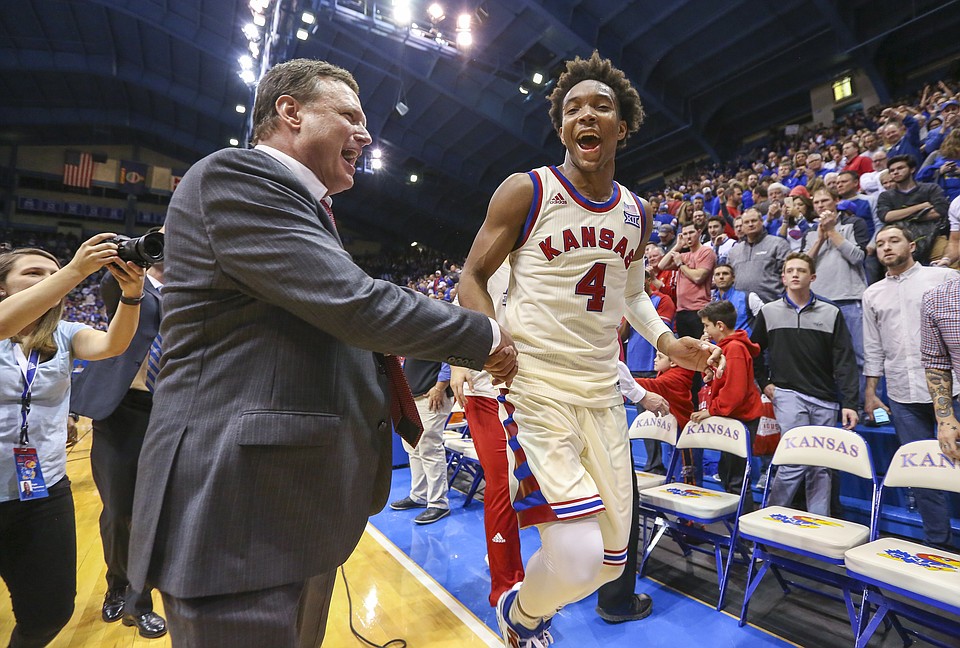 The Kansas Jayhawks, who had won 51 straight at Phog Allen Fieldhouse, were minutes away from losing their second straight. West Virginia, which has NEVER won there, was up by 14, 64-50, with 3:00 left and the Fighting Huggy Bears were feelin' it.
Then five missed free throws, four turnovers and three KU threes and we had overtime. And the Jayhawks won going away, outscoring the Huggy Bears 34-16 over the final eight minutes. WVU, with a win, would've been a game out of the Big 12, but then JOY BEHAR "SO WHAT? WHO CARES?" because once you get past 1) the regular-season title 2) the conference tourney title and 3) the fact that they'll both be pretty high seeds in the tourney, what's the big deal, anyway? It's not as if either of them has to play Geno and the Huskies in the Bridgeport Regional of Death.
It was an entertaining exhibition, signifying very little. Unless you had money on the Mountaineers. Or needed to make an Atlanta Falcons comparison. They should have brought Brent out of retirement for this one.
Telling sign: Three KU starters played more than 40 minutes. That's a shallow bench Bill Self has. Oh, and I like Frank Mason III, too, but he's a 5'11" senior. Josh Jackson is a 6'8″ frosh and he's a Top 5 pick, depending on how much you love Lonzo Ball and Malik Monk.
Reserves
–Remember that much-hyped Golden State-OKC game on Saturday night? They both played again last night (against different opponents), on the road, and both lost by 22 points. Hangover games.
–Stunned about the Josh Elliott news. My old SI colleague and friend was fired yesterday, apparently when CBS News president David Rhodes didn't take kindly to his Friday sign-off on CBSN in which he informed viewers that he was moving on to the adult version CBS. Apparently that hadn't been news he was supposed to disclose nor had he gotten that sign-off cleared up the chain of command. Just a bizarre three-plus years for Josh, who has gone from ESPN to ABC's Good Morning, America to NBC to CBSN. He'll find a landing spot—he keeps getting hired because he's good—but that was a Buddy Hield shot from Mr. Rhodes.
Music 101
Pump Up The Jam
In 1990 Belgian act Technotronic introduced the world to a three-word command that still has some currency to this day: "Pump up the jam!" The tune from the unknown act was a worldwide hit, reaching No. 2 in the USA and UK and eventually reaching triple platinum in sales. Few songs from that awful era of music (post-New Wave, pre-Nirvana) have retained as much influence. I don't want a place to stay/Get your booty on the floor tonight, make my day.
Remote Patrol
Paris-St. Germain vs. Barcelona
2:30 p.m. FS1
Champions League play has advanced to the Round of 16, in which teams play home-and-home and the aggregate goals winner advance if they spilt the pair (away goals are the tie breaker, then it goes whose fans garnered fewer in-game arrests). Barcelona: Messi, Neymar, Suarez, etc.. The tie is in the City of Lights and PSG are the foure-time defending French league (Ligue 1) champs.