http://mediumhappy.com/?p=6920
by John Walters
Starting Five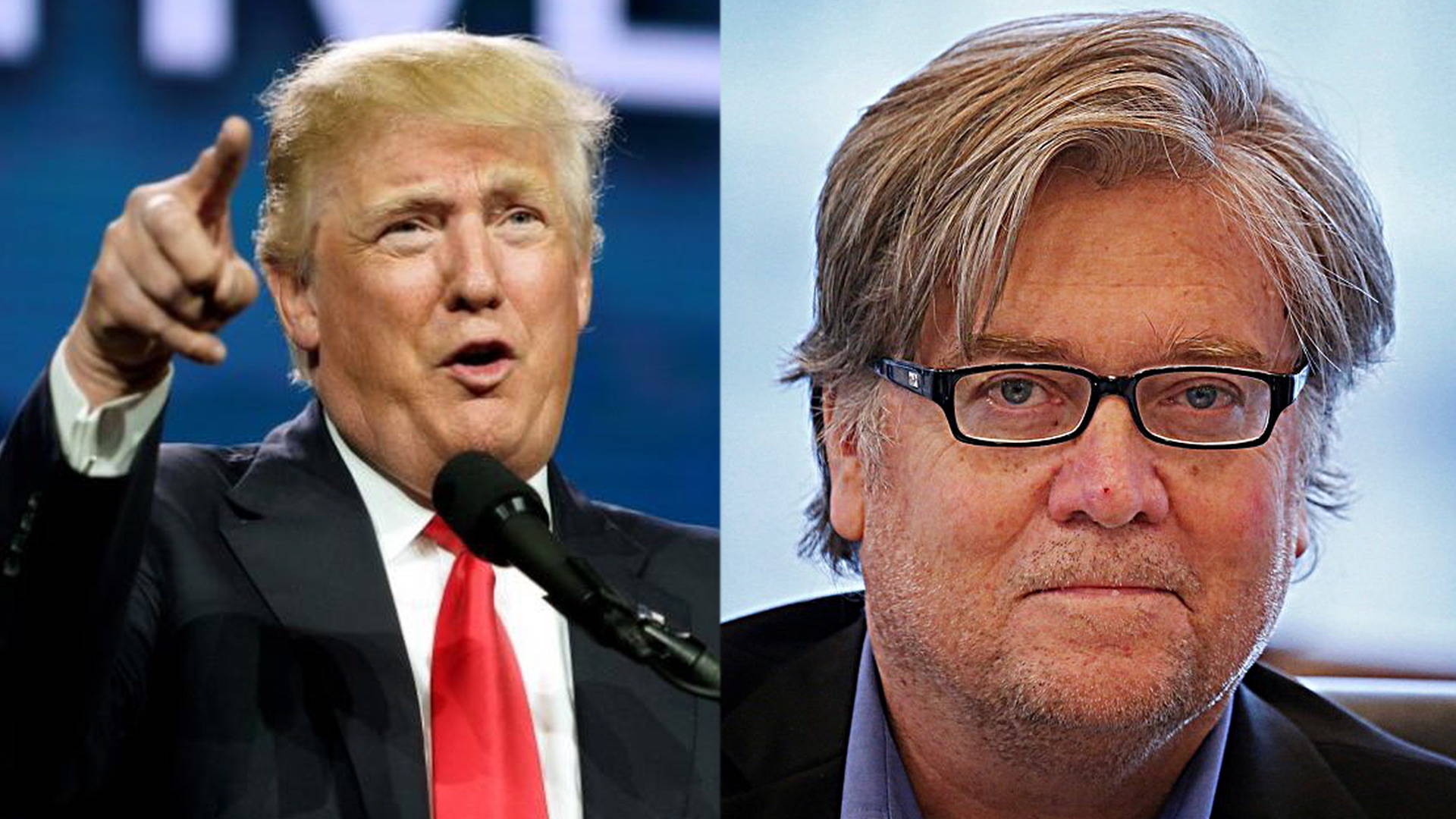 Bay of Pigs
The two men above have been married six times. The man on the left is renowned for just grabbing women by their genitals against their will. He is on tape boasting about it. The man on the right was charged in a domestic violence case against his second wife in 1996 in Santa Monica, but she then mysteriously did not appear for the trial.
This man above just decided, after two months of bad press about his feelings toward people who work for him, about the incredibly sexist ads that run for his fast-food joints, and after news about his having himself hired an illegal immigrant to work in his house, to withdraw his name from consideration for the Secretary of Labor. But all that news had already been out there. So what changed yesterday?
This video, from a 1990 episode of Oprah, was released shortly after midnight. That's Puzder's ex-wife, Lisa Henning, appearing to talk about being a high-class battered woman.  Oprah provided senators with access to that footage earlier this week, but the general public had no access to this.,
No one would have ever learned of this, and Puzder would have likely been confirmed, if not for one of the other panelists that day recalling she had an old tape of her appearance on the episode titled "High Class Battered Women." Important to note: Oprah supplied the tape to the senators, but that did not seem to alter Puzder's candidacy. Only after the "dishonest media" made it public, due to this woman's supplying the tape, was his candidacy sunk.
2 Tweeting Yourself Right Out Of The White House
Remember when print media was investigating and attempting to corroborate reports about General Michael Flynn speaking to the Russians about sanctions back in December? Here's what Donald Trump had to say about that last week.
The fake news media is going crazy with their conspiracy theories and blind hatred. @MSNBC & @CNN are unwatchable. @foxandfriends is great!

— Donald J. Trump (@realDonaldTrump) February 15, 2017
But then, on Monday, The Washington Post, using information from unnamed sources, was able to make very specific—and accurate—claims about those reports. And that made it look as if V.P. Mike Pence had lied to the American public or that Pence had been lied to by Flynn. The Trump administration chose Door No. 2 and Flynn was fired the next day. Which led to this tweet:
The real scandal here is that classified information is illegally given out by "intelligence" like candy. Very un-American!

— Donald J. Trump (@realDonaldTrump) February 15, 2017
And that tweet, although Trump lies so often that even he cannot remember what he had denied or what is real, is pretty much an admission of guilt. Coupled with Flynn's firing, of course. If these were merely conspiracy theories, Trump would never have fired Flynn nor would he have been all that upset by leaks. As Jake Tapper patiently attempted to explain to 45 yesterday:
Meanwhile, what we are seeing and what you should expect going forward is an Opposite George-ing of America. That is, whatever mantra you've had shoved down your gob, I'd bet on the exact opposite to occur:
— "Repeal and Replace Obamacare" will probably lead to Obamacare remaining intact.
–"Lock her up!" will probably lead to locking them up.
–"Fake News" is real news
–"Dishonest media" are the only people you can trust.
— "I love WikiLeaks" has already become "leakers are criminals."
–And "Make America Great Again!" is well, we've already seen what's happened in just the first month.
3. Picture Perfect
The World Press Photo awards were held last weekend. Now that seems as if it would be a lot more fun than some dumb journalism awards. Anyway, the above shot by Tom Jenkins of The Guardian took first prize in the Sports division. It's from the Grand National horsey races in Liverpool, England. To see a gallery of all the winners, click here.
4. The Sand Lot
Under consideration for a Best Foreign Film Oscar in two Sundays: Danish film Land Of Mine, which is a bad pun considering that the subject matter is the true story of German P.O.W.'s just after World War II being forced to extricate land mines from Danish beaches that their comrades in arms had planted during the war.
It's based on true events, as of course is another war film soon to be released (in July) that is based on what took place a few hundred miles southwest on the coast of the North Sea, Dunkirk.
According to Land of Mine, original Danish title Under Sandet, approximately 2,000 German soldiers, many of them barely teenagers, either lost their lives or limbs in this grisly duty. This is MH's pick to win in this category.
5. "I'm Melting!"
This should concern you. From the National Geographic today:
Sea ice in Antarctica has hit a worrisome milestone, reaching its lowest recorded extent this week, according to data from the U.S. National Snow and Ice Data Center. The daily ice area recorded on Tuesday represents an all-time low: 2.22 million square kilometers (858,691 square miles).
Of course, no one in the White House and some members of CNBC's "Squawk Box" would prefer not to hear about this because you can't profit from it. But guess what? This problem isn't going away….and soon it will literally be at our feet….then our ankles…and knees…
And just so you know they're not kooks, this story from The Guardian buttresses the data and suggest the climate-change skeptic are going to have a difficult time mansplaining this information away to suit their pro-fossil fuel arguments.
Reserves
The Assassination of King Jong Nam
An airport, a lone traveler, and two hotties who committed the evil deed…..
Music 101
A Million Miles Away
There was a sweet spot in the New Wave era when it was really closer to punk. In 1983 southern Cal band The Plimsouls had a minor hit with this tune after it was included on the soundtrack for Valley Girl (starring a promising young actor named Nicholas Cage).
Remote Patrol
Spotlight 
HBO Now
As the media tightens the screws on Trump, it's worth it to go back and watch last year's Best Picture Oscar winner if you've only seen it the first time (or not at all). Remember that what needed to happen for the Spotlight team to get their story was 1) hours and hours of meticulous digging, 2) finding a man of means who had a lot to lose if he didn't level with them and 3) a socially awkward lawyer played by Stanley Tucci (deserved a Best Supporting Actor win for this).
If you don't have HBO Now, The Man Who Shot Liberty Valance ("Print the legend") airs on TCM at 9 p.m.