http://mediumhappy.com/?p=7024
by John Walters
Starting Five
The Fast & The Fuselage*
*The judges will also accept "Deplane! Deplane!" and  "For Goodness Sakes On A Plane" or "Carry Off Luggage"
America got pretty upset yesterday at the sight of a passenger being dragged off a United flight by a policeman (Did you notice he was a "plane clothes" policeman?). Me, I marveled at the fact that it cost me $215 to fly one way from Phoenix to Newark but $86 to take to take a cab from Newark to my Manhattan lair.
Could United have handled this better? You betcha. Our airline passengers, the worst offenders of "ItsAllAboutMe.com," self-absorbed brats too often? Yup. I guess my question is, When push came to shove, what was United supposed to to (push and shove, I guess; answered it myself)? Is the inconvenience of one passenger who would get $800 in vouchers worth more than that of 150 or so passengers at the next destination who are waiting for their crew?
United Airlines is pleased to announce new seating on all domestic flights- in addition to United First and Economy Plus we introduce…. pic.twitter.com/KQjPClU2d2

— McNeil (@Reflog_18) April 10, 2017
I get it: you bought a ticket. You have, to a degree, a right to be on that airplane. But not always. Was there really no one on that flight who could step up and say, "I'll help out?" It was Louisville, for chrissakes, not Cabo).
The Twilight Zone ending? Because it was, I believe, a doctor who was taken off, what if there was just one pilot and he got sick and the only man who could have saved him and thus, all the passengers, was the doctor who had been booted off?
Final: I get it; don't get physical with passengers. On the other hand, a flight is not like buying a hamburger at Hardees. It's a community experience, it's a service. The greater good for many takes priority over that of the individual.
2. Dave Inducts Pearl Jam
Last Friday night David Letterman, subbing in for Neil Young, inducted Pearl Jam into the Rock and Roll Hall of Fame. As worthy as the erstwhile Mookie Blaylock is, this speech is classic Dave: leavening the sincerity and earnestness with spot-on one-liners both at his and others' expense. This is Dave 101. Listen and enjoy.
3. Knick Bettors Bad Beat
The line was Knicks +12.5. Or Memphis -12.5. The Grizz led by 10 and had the ball to run out the clock. Then this happened:
The line was Knicks +12.5… pic.twitter.com/eGSj2JCSID

— Sports Illustrated (@SInow) April 8, 2017
4. Dragon Roll Tide*
*The judges will also accept "Rammer Jammer Yellow Tail"
Former Alabama quarterback A.J. McCarron, he of the wife that kept the 2013 BCS championship game from being a complete snooze, is opening a sushi restaurant in Tuscaloosa.  Each sushi or sashimi plate comes with two pieces of white bread,, I'm assuming.
5. "Bring Up The Bass" Camp
Amazing day of trekking in the Khumbu with @pauloakenfold and the #soundtrek crew today….@Team_BMC @Bremont @OrdnanceSurvey pic.twitter.com/DpC9jY3AOh

— Kenton Cool (@KentonCool) April 5, 2017
A 53 year-old British deejay, Paul Oakenfold, has made it to base camp at Mount Everest and next weeks wants to throw the highest party in the world for his fellow campers. A few song suggestions: "Elevation" by U2, "Ain't No Mountain High Enough" by Diana Ross and "The Mountains Win Again" by Blues Traveler.
That's why we're here….
Music 101
Switchblade
I'll never understand why this song failed to make Roger Clyne and the Peacemakers a national name. The Springsteen of the Southwest, Clyne is a tremendous performer live and he has the most devoted fans you'll see this side of Monmouth County, New Jersey. If he ever swings around to your town, go see him. You'll be glad you did.
Remote Patrol
Woman Of The Year
1:45 a.m. (Wednesday morn) TCM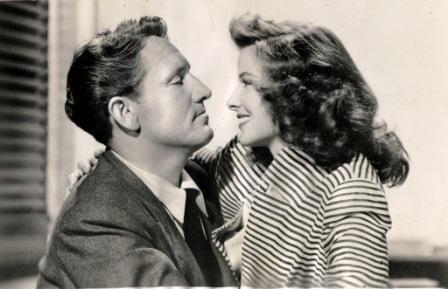 For my insomniac friends, Spencer Tracy as a sportswriter who marries a lovely, wickedly smart political columnist played by Katharine Hepburn. Netflix would file this under "Fantasy."