http://mediumhappy.com/?p=7112
by John Walters
Starting Five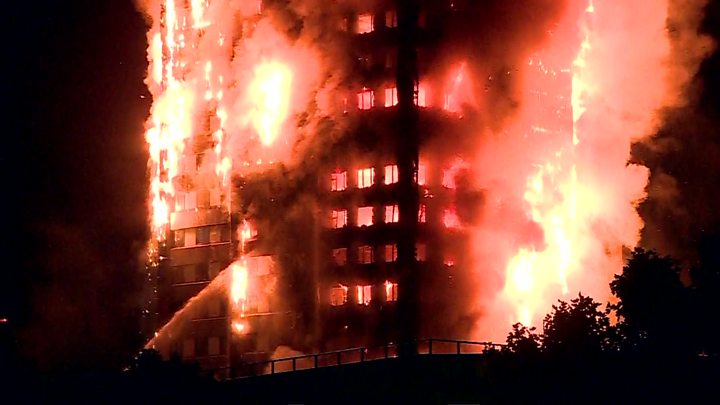 London
Grenfell Tower, a 27-story apartment building in London, goes up in flames after a fire starts on the fourth floor at about 1 a.m. Six people are dead and at least 20 others are in critical condition. No word yet on how the fire began.
2. Bear-ly Broke A Sweat
At last weekend's Garden of the Gods 10-Miler that runs from Manitou Springs to Colorado Springs, a bear was disqualified for not wearing a bib. He's like the Kathryn Switzer of ursine runners. CanNOT wait for the "30 For 30" on this: There was a time when people thought bears should not be allowed to run road races.
3. From Track To the Warning Track
By now you've probably seen the video of The Freeze outsprinting a hapless Atlanta Braves fan to the finish line, as the fan prematurely celebrated a la Lindsey Jacobellis at the 2006 Torino Olympics. But who is he?

The Freeze is Nigel Talton, 26, a member of the Atlanta Braves grounds crew and a former college track athlete at Iowa Wesleyan and Shorter University, where he posted times of 6.73 in the 60, 10.47 in the 100 and 21.66 in the 200. Those are not quite Olympic medal times, but they're pretty damn fast.
Whoever thought of this idea in the Braves' promotional department deserves a raise. And probably had, as did a lot of us, long slow summer days with his or her friends where they invented competitions to stave off boredom. Great idea here.
4. Unlike Father, Like Son
You may remember—I do—Clay Bellinger as a tall backup shortstop who played three seasons for the New York Yankees (1999-2001) and won two World Series rings (and it shoulda been three if Torre didn't bring in Mo in the 8th, but hey, who remembers those types of things or holds grudges?). He'd play one more year in the big leagues, with Anaheim, before retiring.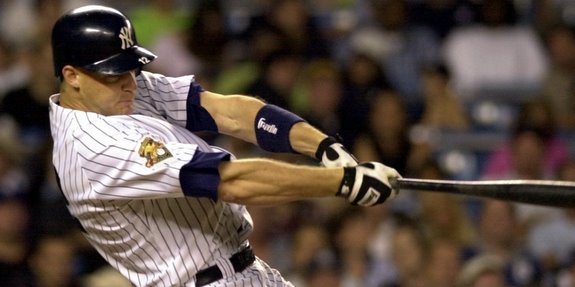 Bellinger moved to Chandler, Arizona, where his son Cody attended Hamilton High School  and is now making much more of a name for himself as a rookie with the Los Angeles Dodgers. Through 45 games, Bellinger has smote 17 home runs (the fastest any player has hit that many through that first stretch of his career; remember, Aaron Judge played for six weeks last season) and already has four multi-homer games.
Clay? He hit 12 home runs in four seasons.
5. The Sessions Session*
*The judges will also accept "Beauregard Has No Regard For Justice"
It's Another Day of Trump, as Attorney General Jefferson Beauregard Sessions clambers up from his thatched hut in Middle Earth and appears before the same senatorial committee that James Comey did five days earlier and has nothing to say of any value. Other than, "If that did happen, I don't recall it."
This is the man who holds the highest law-enforcement office in the land  while also lying under oath. It's like watching a Catholic priest break every commandment one-by-one while also taking umbrage at the fact that you point out there's a hooker sitting shotgun, holding a smoking shotgun, in his Lamborghini.
Music 101
Take Another Piece of My Heart
At her high school in Port Arthur, Texas, where Jimmy Johnson was a classmate and due to alphabetical order probably sat right in front of her, Janis Joplin was voted "Ugliest Boy" in class. But, lordy, could that white girl sing. When she was fronting Big Brother and the Holding Company (who played at the music fair reference in MH No. 5 yesterday), they took this blues classic to No. 12 in 1968. Joplin, Jimi Hendrix and Jim Morrison would all be dead within three years, all at the age of 27.
Remote Patrol
Celtics/Lakers: Best Of Enemies, Part 3
8 p.m. ESPN
I haven't watched this yet, but I'm sure ESPN will replay it all a time or two and fortunately, I'm old enough to recall it. This rivalry, at that time, is the best NBA hostility of the past 45 years, if not of them all. Monster teams, monster talent, and a distinctly different approach to hoops and life. Celtics/Lakers was the lubrication as this nation transitioned from a white world to hip-hop, Spike Lee films, etc. The Eighties is when the worm turned, and this rivalry had as much to do with it as anything in pop culture.
And it has to be killing Bill Simmons to not be a part of this….