http://mediumhappy.com/?p=7113
by John Walters
Starting Five
Take Me Out
Remember when the only violence in Alexandria centered around Rick fighting off the Saviors? Anyway, yes, a terrible event occurred yesterday during practice for today's Congressional Baseball Game, a tradition dating back to 1909. The shooter, James Hodgkinson, 66, injured five people, including congressman and House Majority WHIP Steve Scalise, who remains in critical condition. Hodgkinson was taken out by two Capitol Police officers, who were also wounded.
A good tweet on this by my former colleague Mark Hasty:
Periodic, sadly necessary reminders: 1. The actor, and only the actor, is responsible for the action.

— Mark Hasty (@MarkHasty) June 14, 2017
Meanwhile, Rep. Rodney Davis (R) of Illinois, who was catching at the time the shooting began, said, "It's my breaking point. We have to stop this."
Did he mean senseless shootings? GOP-DEM rancor? I don't know. But it seems odd after Sandy Hook that this, an incident in which no one but the shooter died, had to be his breaking point (and yes, he represents Illinois, where you will find Chicago; tone-deaf).
2. Where is SuperMensch? La La Land? Grizzly Man? Sexy Beast? No Country For Old Men? Whiplash? Inglourious Basterds? Gladiator? In Bruges? Argo?
Last weekend The New York Times submitted a (very pretentious) list of the "25 Best Films of the 21st Century…So Far" and included Boyhood and Million Dollar Baby (two films I never need to see again) while omitting the ones above. It also posted The Forty Year-Old Virgin (a nice, light comedy) while failing to mention The Hangover, which takes a genius premise and carries it all the way through to the final shot. That's just idiotic. Help me make a better list (in Comments).
3. Is Russell Westbrook Bodie Broadus?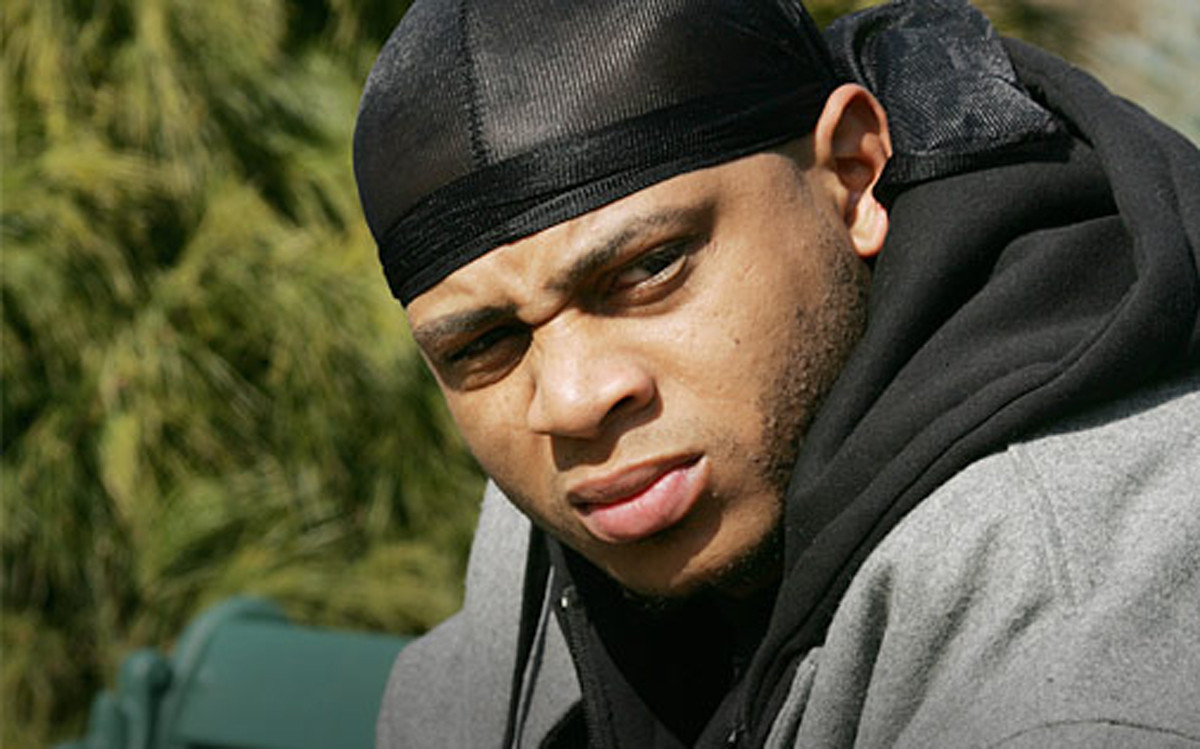 Indulge me for a moment (like that's a first ask on this site): I just finished Season 4 of The Wire and I'm not sure I want to move on to the final season (I've heard it's a letdown and most of my favorite characters, such as the one above, have been killed off). Anyway, I couldn't help thinking through the end of Season 3 and all of Season 4, which took place at least 10 years ago, that the character of Bodie was a spiritual ancestor of Russell Westbrook.
Like Russ, Bodie was part of a strong organization. He was young and fiery and a little rebellious, but he was a loyal soldier and tough. Smart, too. Willing to improve. Then he had the rug swept out from him, but that only made him more resilient, more defiant. He lost his support, but that only inspired him to try harder (we're talking about a drug dealer here).
At a certain point of Season 4, you have to think of Bodie as heroic. Not because he's doing the right thing in terms of law enforcement, but because within the game he fights for what is his and he plays fair. He's just trying to find a way to make the Western Conference finals, yo.
And you cannot help but notice the physical similarities (Yeah, because they're black, John; Ni**er, shut yo' mouth!) facially, either. Needless to say, I was crushed at the end of Season 4. RIP, Bodie.
4. Can You See My Ball Spot?
Good stuff here from Lonzo Ball. Not as funny as I was led to believe from the Twiter props it was receiving yesterday, but props to Lonzo for the stone-cold delivery of the lines without cracking a smile.
5. Greeting From Asbury Park F.C.
If your merchandise and marketing is good enough, do you really need to actually field a team to schedule matches? If you thought an amateur squad whose headquarters are a liquor store (i.e., Christos F.C.) was bizarre, wait until you read this amusing piece about A.P.F.C.
One question: Do players emerge onto the field from the Tunnel of Love?
Music 101
Down By The River
Neil Young's best songs are like a really tasty stout beer that leaves you with a foam mustache. Youg apparently wrote this song while delirious with a 103 fever in Topanga Canyon in 1969. Illness can be a great muse; delirium always is.
Remote Patrol