http://mediumhappy.com/?p=7136
by John Walters
Happy 4th of July, everybody! Just remember, the eagle tried to warn us. pic.twitter.com/oTy9Ry6E8m

— Dab Aggin (@DabAggin) July 4, 2017
Starting Five
Jamie Fox Up
Meteoric rise. Star-crossed career. The fireworks came early for sports media mavens, as yesterday news broke that Jamie Horowitz is out as president of Fox Sports following a claim of sexual harassment. According to the Los Angeles Times, Fox Sports spent a week interviewing females at its Century City-based HQ.
Instead of reading about Jamie Horowitz's firing, could we please have some premium video content?

— Medium Happy (@jdubs88) July 3, 2017
This comes exactly one week after Horowitz laid off about 20 writers and editors and announced an abrupt pivot to "premium video content," of which he is probably glad none exists of his alleged loutish behavior.
2. It's The First Week of July: Why Is ESPN (And To a Lesser Degree, Fox Sports) So Obsessed With the NBA?
a.k.a., Carry On Our Hayward Son
The two largest markets in the USA have charismatic rookies who are each leading their respective league in home runs. One of them is also leading in all three triple crown categories.
And yet if you went on espn.com last night the lead story was a ranking of NBA Superteams. The first list of scores up top was for the NBA Summer League. Four of the top six headlines were NBA-related.
Our friend Jason McIntyre has devoted much of his Saturday radio shows in the past month to the NBA draft, impending free agency, and to delving into why the Lakers are playing for 2018. Certainly the NBA draft and even free agency, to a degree, are newsworthy. Also, as I peruse his site, The Big Lead, this a.m., the top three stories are all NBA-related.
But the Houston Astros are playing above .666 ball. Aaron Judge and Cody Bellinger. Clayton Kershaw is 12-2. Max Scherzer has struck out at least 10 batters in seven of his last eight starts.
Crickets on all of it. Even the NFL is being overshadowed. Ooooooooooo-wheeeeeee, What's up with dat, What's up with dat?
3. A Good Guy With A Gun
In Sedalia, Colorado, 58 year-old Frank Huner mistakes his 33 year-old son, Nicholas, for an intruder, and fatally shoots him. He has now been booked for second-degree murer. Guns prevent some fatalities, but they unintentionally cause some as well. It's, at best, a wash.
4. Atlanta Traffic (Cont.)
It's a wonderful city with surprisingly excellent cuisine, but Atlanta is also notorious for its awful traffic. That doesn't subside just because it's a holiday: The annual Peachtree Road Race, a 4th of July tradition since 1970, will draw 60,000 participants this morning southbound on the city's most well-known street. You may want to take an alternate route.
5. The Nets or Knicks Could Use Him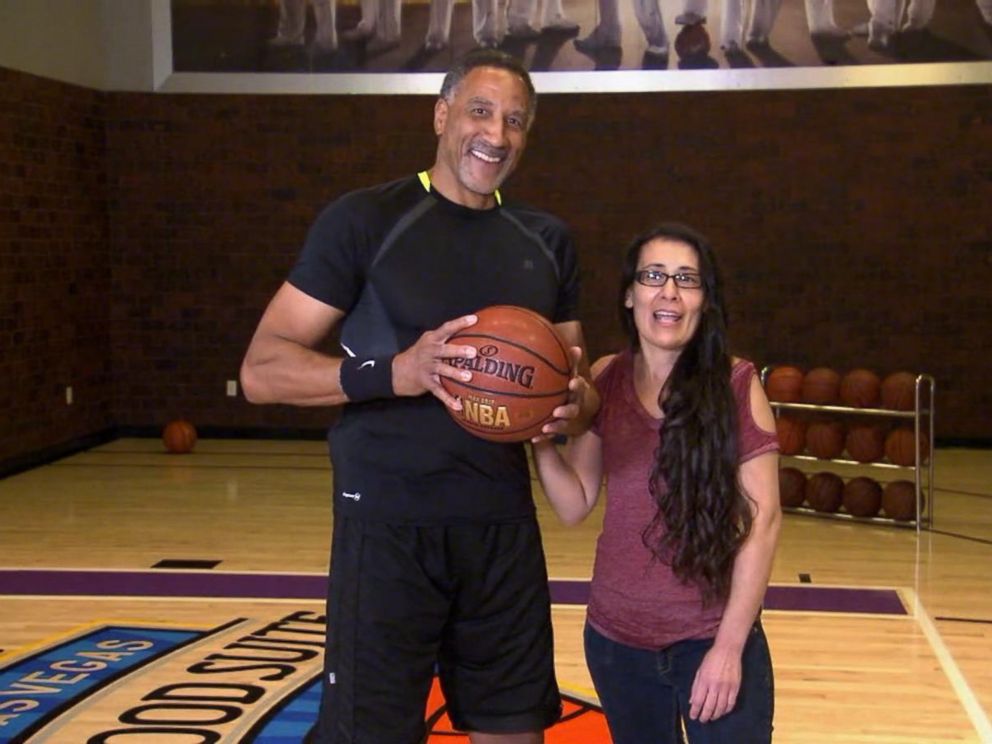 Meet Calvin Roberts. A 6'8″ power forward out of Cal State-Fullerton, he was selected in the 4th round of the NBA draft…in 1980. Roberts never made it to the NBA, but now at age 61, he's giving it another try. If the Mavericks could sign Tony Romo for a day, why not this guy?
FYI, the oldest NBA player in history was either 45 year-old Nat Hickey or, as both you and I secretly suspect, Greg Oden.
Music 101
The Star Spangled Banner
Jimi Hendrix, Woodstock, performing at 9 a.m. on a Monday morning…..
A Word, Please
Apostate (noun)
A person who renounces a political or religious belief or principle