http://mediumhappy.com/?p=7146
by John Walters
Starting Five
Goldstone Schemery
A family friend of the Trump's, Rob Goldstone, wrote to Donny Jr. last summer offering to set up a meeting with Russian lawyer Natalia Veselnitskaya. We know this because Donny Jr. released his emails yesterday, which Pop is trumping as a display of his son's "transparency" while failing to mention that the Failing New York Times was about to release those same emails anyway.
This is the defense that they think is going to stop the FBI and the Justice Department. LOL GTFO pic.twitter.com/Q7PdSOkl7H

— Downtown Josh Brown (@ReformedBroker) July 12, 2017
It may be true, but is it exculpatory?
"If it's what you say I love it" –D. Trump, Jr.
Basically, Donald Trump, Jr., has confessed to and provided the paper trail to a meeting he took with a Russian who promised damaging info on a presidential candidate running against his dad. So what is the defense to this crime? Sounds as if it is, "So what, no biggie." We'll see.
Meanwhile, if you have yet to watch this video clip of a two-minute extemporaneous stand-up from Australian Chris Uhlmann, I recommend you give it your full attention for 120 seconds.
2. Cano Can Do
While all the world (myself included) entered the night agog over Aaron Judge, it was two former Yankees who sealed the American League's fifth straight All-Star Game victory in Miami. Seattle Mariner Robinson Cano hit the go-ahead solo home run in the top of the 10th (how did the N.L. get to host two consecutive All-Star Games?) and Cleveland Indian closer Andrew Miller shut the door in the bottom of the inning?
The game featured 28 first-time All-Stars and 23 strikeouts. Cano, an eight-time All-Star, had as many All-Star selections as anyone on either roster. It was the first time since 1952 that an All-Star Game failed to have any player with at least 10 selections. We've entered a new era.
3. Next Time, David, Take The Subway To Subway
Yesterday, in a Failing New York Times Op-Ed titled "How We Are Ruining America," columnist David Brooks opined, without saying it specifically, that if you live in a neighborhood with a Soul Cycle you are excluding the poor from ever making it in America. Or that's what I took from it.
Anyway, about midway through he offered this well-intentioned yet somewhat tone-deaf paragraph about the midday meal to illustrate his point:
Recently I took a friend with only a high school degree to lunch. Insensitively, I led her into a gourmet sandwich shop. Suddenly I saw her face freeze up as she was confronted with sandwiches named "Padrino" and "Pomodoro" and ingredients like soppressata, capicollo and a striata baguette. I quickly asked her if she wanted to go somewhere else and she anxiously nodded yes and we ate Mexican.
Let's get real. Do  you really believe David Brooks has any friends with only a high school education? Was it his housekeeper? Also, while everyone else is harrumphing about Brooks being out of touch (Why did he have to take her/him there?), all I can think is that David Brooks just was able to expense his meal at Chipotle.
4. Philly Four: No Answers Yet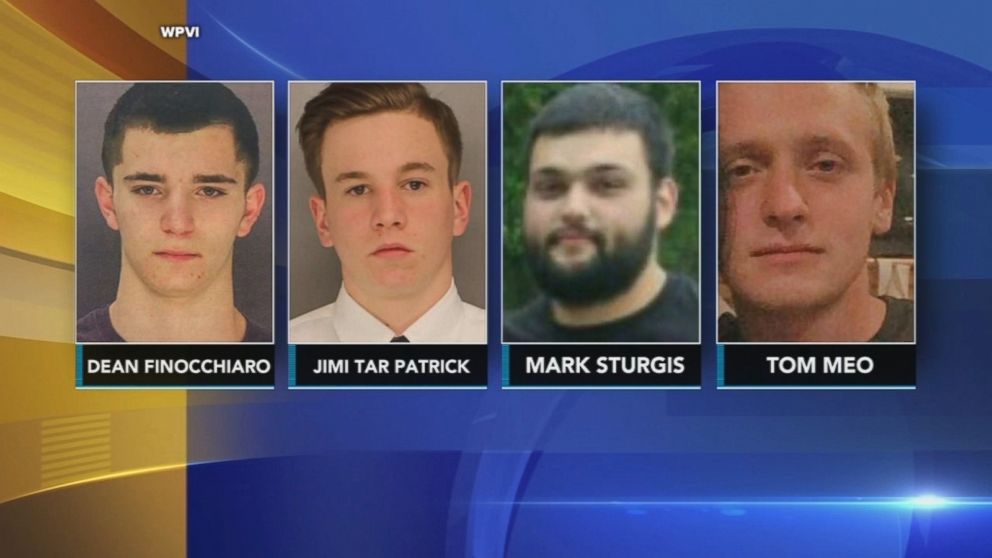 The case of the four missing young men (Mark Sturgis, Thomas Meo, Dean Finocchiaro and Jimi Tar Patrick) from Bucks County, an area north of Philadelphia that is quite lovely and upper-middle class, continues to baffle investigators. First, where are they? Second, did all four know one another and through what avenue?
Third, why is Cosmo DiNardo, aged 20 and supposedly having a history of mental illness, a person of interest? Fourth, when you hear that his parents own a 600-acre farm and are in the "cement contracting business," does your mind go to Breaking Bad?
UPDATE: Investigators are also looking into the mysterious disappearance of Susie B., who was last seen walking down a dirt road in western Maryland babbling incoherently, or was it repeating "Sweet Pea….Sweet Pea…Sweet Pea?"
5. Precious Cargo
On a Qantas flight from Melbourne to Perth, Aussie passenger "Dean" had one item to check: a can of Emu Export Lager. Because Australians are less uptight about terrorism (and can afford to be), the ground crew happily tagged the beer and loaded it into the belly of the plane. It was even the first item sent out on the carousel.
Music 101
You're In My Heart (The Final Acclaim)
In 1977 Rod Stewart released this song as a tribute to his former girlfriend, Britt Eklund. The tune rose to No. 4 on the U.S. Billboard charts. Eklund favors Stewart's later wife, Rachel Hunter, no?

A Word, Please
Chicanery (noun)
The use of trickery to achieve a political, financial, or legal purpose.