http://mediumhappy.com/?p=7170
by John Walters
Starting Five
Fenway Classic
22 runs, a five-run deficit overcome, another two-run deficit overcome in the ninth by the visiting Cleveland Indians, and a game-winning three-run bomb in the bottom of the ninth with two outs….with three, kind of, if you count the two-out strikeout by Boston's Mitch Moreland that did not end the game becaue of a wild pitch on the third strike. The Sawx won 12-10 and took over first place in the A.L. East while doing so.
Oh, and Chris Sale started for the Sox and the Cy Young favorite quickly got them in a 5-0 hole after two innings and allowed seven earned runs.
Finally, Cleveland's Austin Jackson made quite possibly the greatest home run-robbing catch in the history of Fenway Park. I don't know why the Red Sox save their most surreal games for the Yankees and Indians, but they always seem to do so.
2. There and Back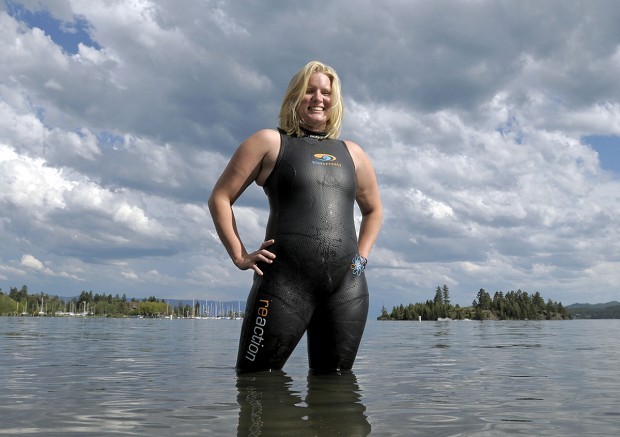 On Sunday Emily von Jentzen, a 34 year-old attorney from Kalispell, Montana, and a longtime endurance swim enthusiast, became the first person to ever swim the entire 30-mile length of Montana's Flathead Lake–and back! Flathead is the largest freshwater lake in the continental USA west of the Mississippi.
That's real cool, Emily, but do you swim to work like that dude from Munich? No, you don't, do you?
3. It's The Worlds' Tallest Single Family Home–And It Could Be Yours
It's 124 feet tall, located in pristine Prescott, Arizona, and it's a bargain considering it's going up for auction starting at $750,000. The Falcon Nest has four bedrooms, three baths, 360 degrees of views and an elevator to take you from the garage to the sixth floor. Nice.
How is it that a futuristic Seventies film was never set here, and is it too late to change that?
4. "It's Not Whether You Get Knocked Down, It's Whether Anyone Is Willing To Coach This Team"
Well, this seems rather bizarre. In Green Bay, Wisc., at Vince Lombardi Middle School, the football season has been canceled due to… a lack of available coaches.
If this does not sound like the opening scene of the greatest sports film of the next decade, I don't know what does. Further, I may just apply for the job tomorrow. Who's with me!?!
5. PB & Jail
The Peanut Butter Dozen—the 12 inmates in Alabama who used America's favorite lunch spread to escape by fooling a rookie guard (they changed the number of a door leading to the outside to make it resemble one leading to a cell by using PB as a sort of modeling clay)–were spread out after their exodus and authorities at Walker County Jail were in a jam, but the last of the 12 have since been rounded up.
It would seem an appropriate punishment would be not more jail time but a diet of nothing but PB&J for lunch and dinner for the next year.
Music 101
You Better You Bet
Pete Townshend, Roger Daltrey et al, i.e. The Who, were already considered "classic rock" (a.k.a. geezers) by the time they released the album Face Dances in 1980. But this is definitely one of their best songs (and if Townshend hadn't kept "Let My Love Open The Door" for his solo album the year before, part of one of their best albums)
A Word, Please
homunculus (noun)
a very small human or humanoid creature (e.g. Smiegel)