http://mediumhappy.com/?p=7203
by John Walters
Starting Five
Justin Time
The Los Angeles Angels acquire Justin Upton.
The Houston Astros acquire Justin, Upton.*
*Do we really need to expound upon this?
2. WAAAA-zniacki
Moments after losing to Ekaterina Macarena ("Heyyyyyy, Macarena!") Makarova in the Round of 64 at the U.S. Open, No. 5 seed Caroline Wozniacki slammed (Grand Slammed?) officials for the preferential treatment Maria Sharapova has received in her return to the court.
"Putting out a schedule where the No5 in the world is on court five, fifth match on, that's unacceptable," Wozniacki told a Danish website, Ekstrabladet. "When you look on centre court [Ashe], I understand completely the business side of things but someone who comes back from a drugs sentence and performance-enhancing drugs, and all of a sudden gets to play every single match on centre court, I believe is a questionable thing to do. I think it doesn't set a good example."
It's the second round, Caroline, and let's face it, in a tournament without Serena Williams and Andy Murray, the U.S. Open is going to do everything it can to fill Arthur Ashe—and Sharapova is a huge draw. Then again, so are you. Just win and everything else takes care of itself.
As for Maria, she won her Round of 64 match and meets American Sofia Henin tonight at 9 p.m….inside Arthur Ashe Stadium.
So odd…a Russian who gamed the system finding success and favor in New York.
3. Game of Delay
On college football's opening night, both No. 2 Ohio State and No. 10 Oklahoma State won big as television viewers lost. The Cowboy game lasted 3 hours and 23 minutes, a brisk stroll compared to the 3 hour, 45 minute slog that was Buckeyes-Hoosiers.
In Tempe, Arizona, Pac-12 officials shortened halftime by five minutes (from 20 to 15; this should be universal in college football tomorrow) as well as the time between quarters, but the game still took 3:28 to play.
That's just too long. Part of it is the modern era of football includes more passing (INCs mean a stopped clock) and I'm sure part of it is commercials, too. Games should never last above 3 hours. Wake Forest, which plays in a Power 5 conference, rolled Presbyterian 51-7 last night in a game that lasted just 2:52. Then again, ESPN did not televise it and both schools combined for just 36 pass attempts.
4. DACA Fella Center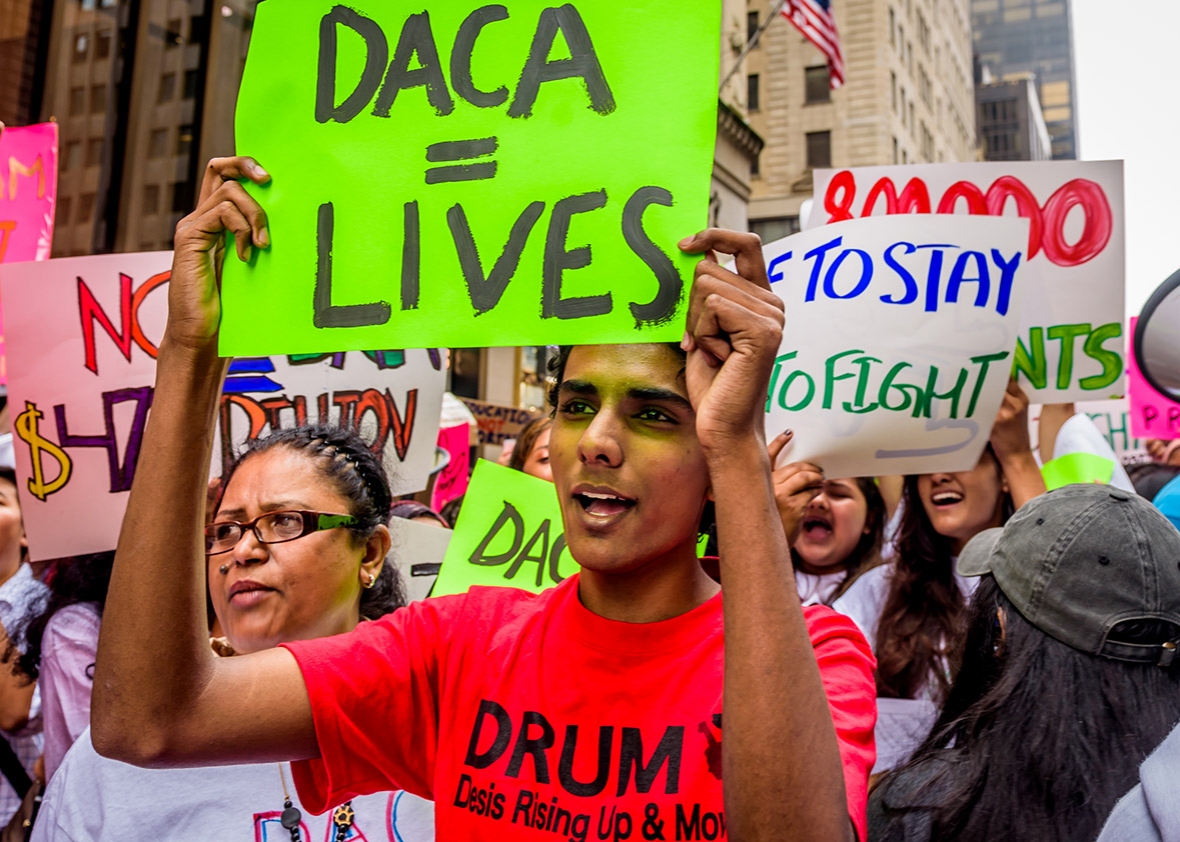 DACA, the Deferred Action for Childhood Arrivals program, was instituted by the 44th president six years ago. The plan grants amnesty to illegals who entered the U.S. before their 16th birthday, are in school and have not run afoul of the law. DACA is also something the 45th president pledged to eliminate his first day in office on the campaign trail.
Well, we're about 200 days into the job and he has yet to do so. A deadline of sorts arrives on Tuesday. If DACA were eliminated, and if the USA actually went about deporting the 800,000 or so people who registered with DACA (and now you understand why so many more did not), it is estimated that it would cost $8 billion to do so. That could fund the National Endowment for the Arts for 56 years. It would pay for 40% of the proposed border wall.
Rock, meet hard place.
5. Surpass Rusher
Every time J.J. Watt sets a fund-raising goal for assistance to flood victims in Houston, generous patrons help him to topple it. The All-Pro defensive end, the face of the league on defense, began last Sunday with an online campaign and a goal of raising $200,000. He has since raised more than $13.5 million (or $3 million more than his annual salary) with a new goal of $15 million (the guess here is he reaches $20 million).
Watt is an all-time NFL great and an all-time human great. Of course he is; he's from the Midwest.
It's sort of heartwarming, no, that just as Jerry Lewis, the man who owned Labor Day philanthropy for decades, passes from this earth, that another man steps in and demonstrates what leadership and compassion can accomplish.
Reserves
Irony Alert
A lightning strike created a massive wild fire (and not the kind that is a pony she was riding down from Yellow Mountain) that has closed the main road to the annual Burning Man festival north of Reno. In case you still don't believe in acts of God.
Oh, Deer
Looking back on the week. This was fake news…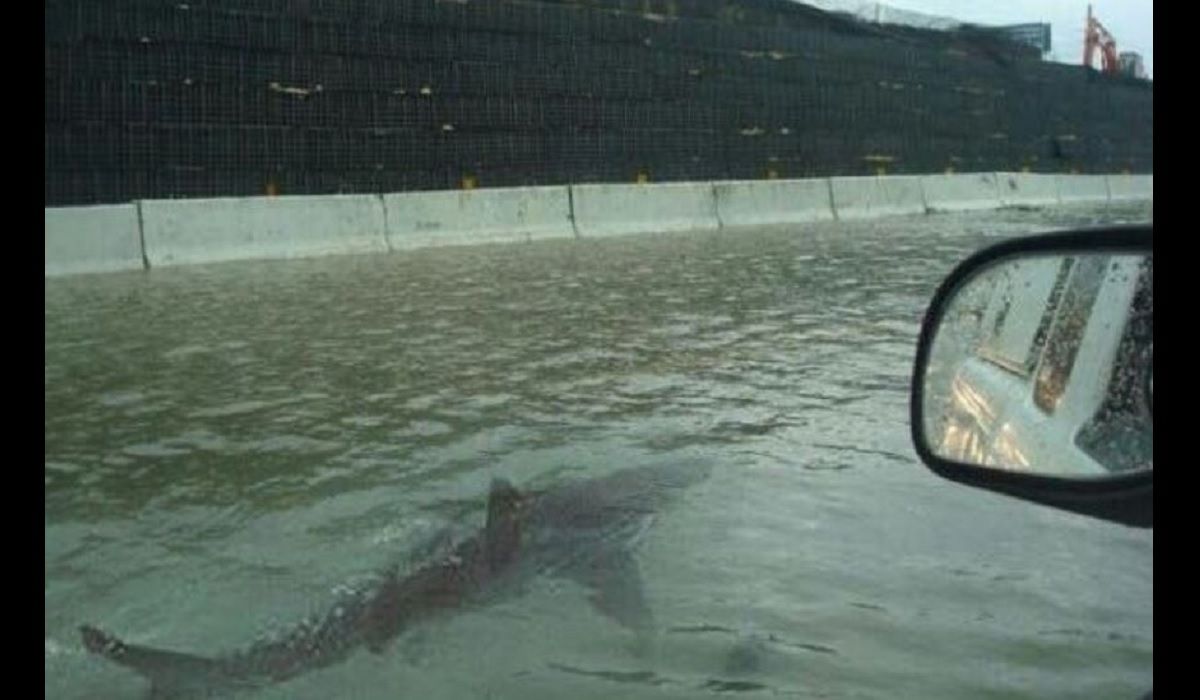 …and Jesse Watters of Fox News fell for it.
This was not…
This morning our officers stopped a doe for toll evasion, on the Bay Bridge. She said she usually pays it, but today she was a buck short. pic.twitter.com/KkkDJpn5Ck

— CHP Oakland (@CHPoakland) August 29, 2017
Music 101
Let Me Be There
Aussie ingenue Olivia Newton-John sang, "Let me be there in your morning/Let me be there in your night" in 1973 and adolescent boys on either side of the equator returned, "Um, okay." The song peaked at No. 6. Your peaking may have varied.*
*And what exactly is ONJ doing there as she sings, "Let me take you to that wonderland that only two can share"? It's 1973, you're not supposed to be doing that on TV!
A Word, Please
lissome (adj.)
thin, supple and graceful