http://mediumhappy.com/?p=7205
by John Walters
Starting Five
The Rosen Bowl*
*The judges will also accept, "The Aggie-ny and the Ecstasy"
Did that really happen?!?!??! UCLA trailed 44-10 IN PASADENA to Texas A&M and it was the worst scorched earth scene any local had witnessed since the La Tuna fire (which was still happening). Then Josh RosenRosen led the Bruins ALL THE WAY BACK….35 unanswered points in 17 minutes against an "S-E-C! S-E-C!" school that had physically dominated the Bruins to that point.
In the last game played in the Rose Bowl, Sam Darnold led USC back rom 14 down in the 4th quarter and everyone anointed him the Heisman favorite. RosenRosen, who finished 35-59 for four touchdowns, no interceptions, and 491 yards, led his team back from 34 down—the second-largest comeback in FBS history. Just before throwing the game-winning TD pass, RosenRosen motioned to his offense (and to the Aggies) that he would be spiking the ball. He didn't.
Chip Kelly, who was measuring Jim Mora's office for new drapes at halftime, will have to stand down a bit.
It's pretty cool, though. The best college football venue there is has hosted arguably the two most thrilling games of 2017. And Josh RosenRosen reminded everyone that there are TWO quarterbacks in Los Angeles.
2. A Deluge Of Runs
August 25-31: Harvey Pounds Houston
Sept. 2: Houston Pounds Harvey
The New York Mess, having no appreciation of irony, decided to bring former ace Matt HARVEY  back on the same day the Houston Astros were returning to play at home for the first time since Hurricane Harvey dumped a record amount of rainfall on the city and surrounding areas.
How did that work out, Terry Collins? Harvey, in his first start since going on the disabled list in June, allowed seven earned runs and left after two innings. It was the shortest outing of the onetime can't-miss-kid's career. But, really, Mess, you should've known better than to tweak the gods.
3. Reelin' In The Years
Walter Becker was the half of the Steely Dan duo who just stood there playing guitar, but partner Donald Fagen appreciated him. Becker passed at 67 this weekend and Fagen pens this warm tribute.
We've run this video before, but here's the band playing The Midnight Special in the early Seventies and Bill Cosby is your host….
4. Dear Donald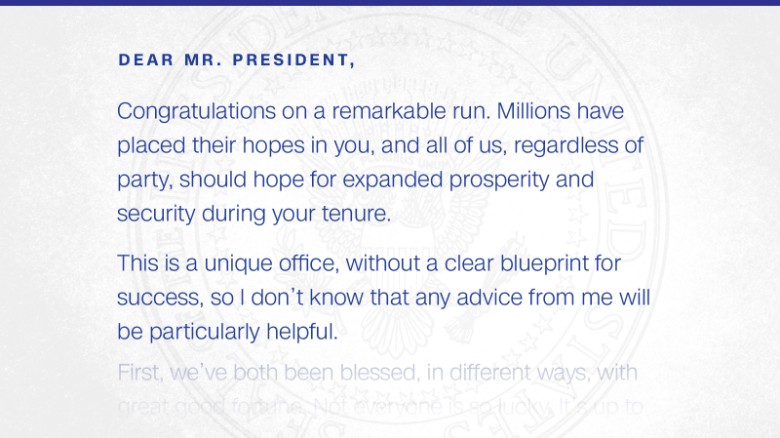 The contents of the letter that Barack Obama wrote to Donald Trump and left on the desk in the Oval Office are at last revealed. We were kinda hoping for a "P.S., Good luck lasting eight years" but no such luck.
5. Medium Happy's Domin-Eight
(The Top 8 Teams, Loosely, In The FBS)
1. Alabama 2. We're Leaving This Spot Blank To Demonstrate How Much Distance There Is Between The Crimson Tide And Everyone Else 3. Clemson 4. Penn State 5. Oklahoma 6. Michigan's Defense (it's our list, we can do what we like) 7. The Service Academies (Air Force, Army, Navy), Who Went 3-0 By A Combined 168-25 Score (Is it 1917 or 2017?) 8. Stanford
Music 101
My Old School
sDonald Fagen and Walter Becker, the latter of whom passed yesterday at the age of 67, were Steely Dan. No one will ever put "William & Mary," "Annandale," and "Guadalajara" in the same song again. You'll find Steely Dan's music in the "Pearls Before Swine"
A Word, Please
apoplectic (adj.)
overcome with anger; extremely indignant