http://mediumhappy.com/?p=7206
by John Walters
Starting Five
10-0 
How often do a pair of Major League teams put together 10-game win streaks the way Cleveland and Arizona currently have. The Tribe beat the ChiSox 5-3 yesterday for their 10th in a row and are now 10 up on Minnesota. The Diamondbacks, with help from J.D. Martinez's four-homer night, crushed the Dodgers, 13-4. L.A. has now lost 9 of 10 and are "only" 12.5 up on Arizona, where as recently as two weeks ago they were 20 games up.
Only 18 players have had four-homer games in MLB history (six this century), making it a rarer feat than a perfect game.
2. Monday Night Football
Props to college football. The FBS saved its two most exciting opening weekend contests for Sunday and Monday nights in prime time. Tennessee, down 28-14 to Georgia Tech in the fourth quarter, rallied to tie and then won 42-41 in the second overtime when the Rambling Wreck, playing a stone's throw south of campus, failed to convert a two-point try.
Oh, and Rece Davis was an energetic and passionate voice for the game.
By the way, someone get the ice tub ready for Ga. Tech's TaQuon Marshall. He's now the nation's leading rusher with 244 yards, but he's also the nation's leading rusher with 44 carries per game.
Meanwhile, before we forget, Texas A&M broke out the scepter in the first half after going up on UCLA 38-10. Oops.
Trayveon Williams is strutting around the Rose Bowl sideline with a scepter. This is amazing.

— dgxiii (@danny_g13) September 4, 2017
3. Has Kim Jong-Un Gone Ballistic?
On Sunday it was learned that North Korea tested a bomb underground that is thought to have been three times the size of the Hiroshima bomb. Meanwhile, its leader keeps making threats about launching more missiles (why are they called "missiles" instead of "hitiles?" Thank God for small favors). Anyway, what makes Kim so fascinating is that most countries have a reason and/or purpose for going to war. Kim is like that dude in The Warriors who shot Cyrus just to stir shit up. He's batsh*t crazy. May you live in interesting times…
On Sunday U.S. Ambassador to the U.N. told the Security Council that our "patience is not unlimited." She was then scolded for using a double negative.
Meanwhile, what are the odds of the 2018 Winter Olympics in Pyongyang, South Korea, actually taking place?
4. Here Comes Irma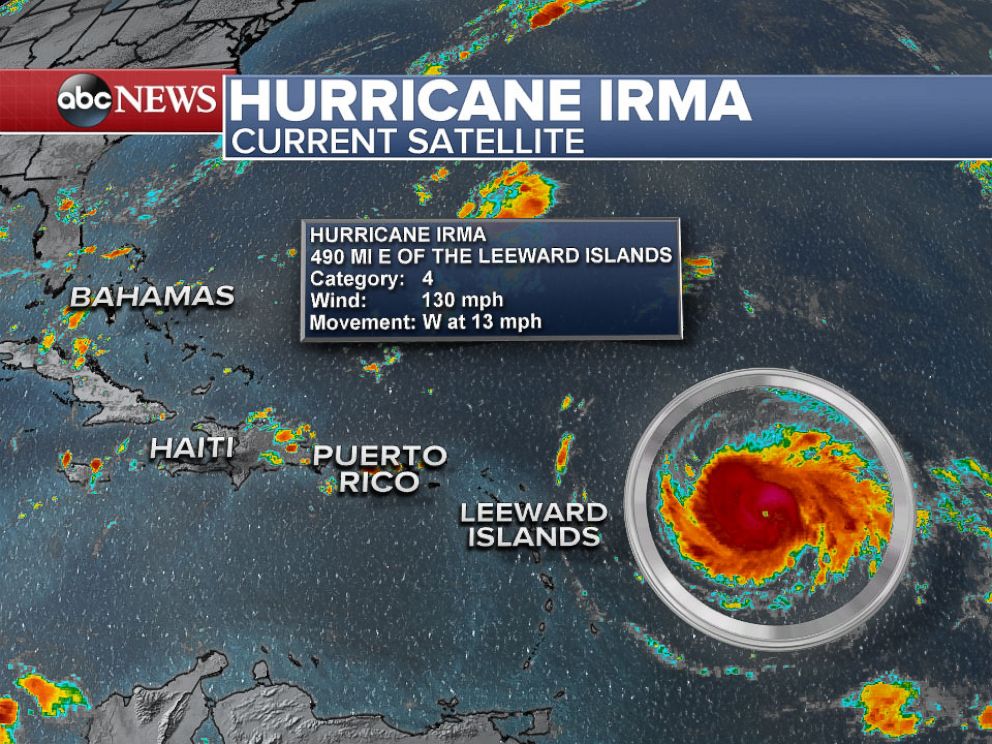 Why worry about North Korea when you can be concerned with the Category5 hurricane, Irma, currently churning toward Puerto Rico. If Irma's path remains true, it could smack into the Florida Keys by Friday or Saturday. It is packing winds of 175 m.p.h. and the Yankees want to sign it as their closer.
You have to wonder if Jay Cutler will lead the philanthropic hurricane relief drive…nah, probably not.
5. Brock To The Future
Quarterback Brock Osweiler couldn't make the Cleveland Browns, where a rookie will start, and then his two teams-ago franchise, the Denver Broncos, pick him up? Somewhere Colin Kaepernick read that news and began applying for grad school, no? Help me out here, people.
Music 101
And Your Bird Can Sing
Over the weekend on Sirius/XM's The Beatles Channel, host Peter Asher counted down the Top 100 songs by The Fab Four (as voted by listeners). We cannot truck with any Beatles list that places "The Fool on The Hill" all the way down at 62 and "Hello, Goodbye" at 56. The problem is, of course, that there are just a surfeit of incredible Beatles songs. This one from Revolver came in at No. 39.
A Word, Please
hirsute (adj)
hairy