http://mediumhappy.com/?p=7212
by John Walters
Starting Five
Godwin, God Loses
Georgia 20, Notre Dame 19. Put it up on the participation trophy shelf with Florida State 2014, Clemson 2015 and Stanford 2015. All games that the Irish were one play away from winning.
Another thrilling one-possession loss for the Close-But-No-Cigar Irish, which may wind up being Brian Kelly's legacy. No. 15 Georgia and at least 30,000 Dawg fans descended on South Bend on Saturday night and came away with a 20-19 victory. Justin Yoon, who kicks four field goals on the second Saturday of September in a home night game, alas does not become Reggie Ho (will he still go to medical school?).
Georgia's two gifted backs did not exactly own the Irish defense, which played about as well as it can, but the Dawgs' defensive front seven, particularly Lorenzo Carter, were far too much for the Notre Dame. If the Irish are not 5-1 heading into USC weekend (at B.C., at Michigan State, Miami of Ohio, at North Carolina), this season is a disappointment and the Brian Kelly Hotseat will be smoking.
Brian Kelly wasn't happy at the end of his press conference when asked by @LakenLitman if tonight's loss was similar to those from 2016. pic.twitter.com/JzYWcv9Cmt

— Angelo Di Carlo (@angdicarlowndu) September 10, 2017
Meanwhile, we know it was his second start, but Brandon Wimbush is in his third fall on campus. He needs to play better (and we know his O-line was putrid).
2. Wait—Watt—WUT!
A good week for the Watt brothers. Houston Texans defensive end J.J. Watt announced that his fundraising campaign for victims of hurricane Harvey had reached $30 million, while rookie Pittsburgh Steeler linebacker T.J. Watt recorded two sacks and an interception in his debut. No rookie outside of a pair of replacement players in 1987 had ever done that in the NFL, at least since sacks became an official stat.
3. Baby Bombers' Bombast
For the first time in their burgeoning legendary careers, both Aaron Judge and Gary Sanchez went deep twice in the same contest. The Yankees beat the Texas Rangers 16-7, as Judge hit his 40th and 41st home runs and Sanchez his 29th and 30th. All four home runs were solo shots.
Judge joins four other Yankees who have hit 40 homers in a season by the age of 25. Those four men: Ruth, Gehrig, DiMaggio, Mantle. So, uh, whoa.
Judge was also walked for the 107th time this season, an MLB rookie record. Who was it, The Ringer I think, who wrote just last week  that his post-All-Star Game drop-off was as dramatic as his pre-All-Star Game peaks? Not quite.
Sanchez has now hit 50 home runs in 161 Major League games, dating back to last summer. Not bad.
4. Beast Mode Is Back
East Bay native Marshawn Lynch, who always belonged in the Silver and Black, returned from his one-year hiatus and trucked Jurrell Casey of the Texans yesterday. Beast Mode had 76 yards in 18 carries and apparently has had enough of eating weird animals with Bear Grylls. Dig it: you can't end your career on a Super Bowl play that should have gone to you but was instead an INT. All aboard for the Beast Mode scorched earth tour!
5. Irmageddon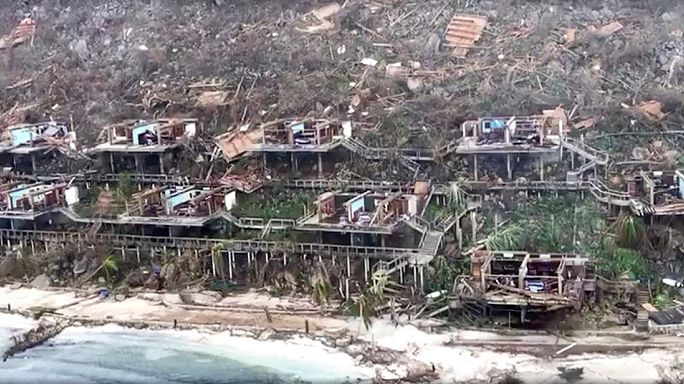 Hurricane Irma was downgraded to a tropical storm as it travels up the west coast of Florida, and it appears its most destructive effects will be rendered unto the Caribbean.
Below, this is Paraquita Bay on the island of Tortola, just east of Puerto Rico.
This is Florida…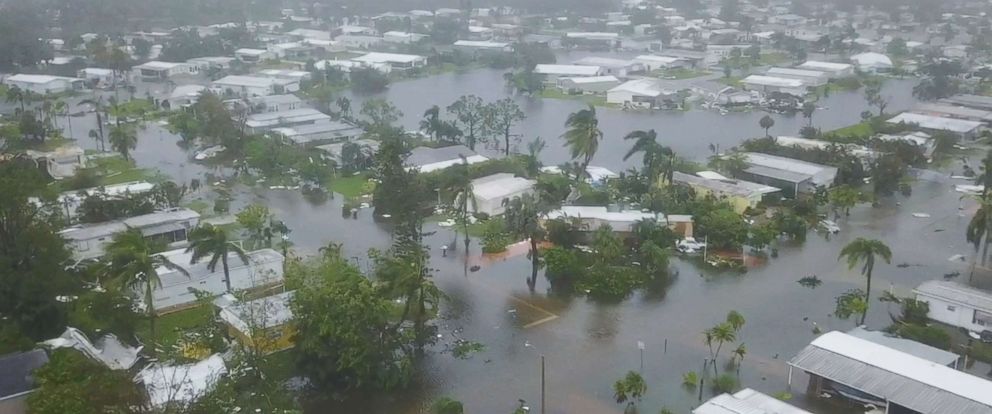 And Biscayne Bay in Miami…
STAY SAFE!
Biscayne Bay, Miami#HurricaneIrma pic.twitter.com/PA5wbbqO9v

— Ryan Fournier (@RyanAFournier) September 10, 2017
Reserves
Sloane Ranger
Sloane Stephens' reaction upon seeing her check after winning the U.S. Open is priceless.
Music 101
Take It To The Limit
You can spend all your time making money/You can spend all your love making time…If you've seen the fantastic doc on The Eagles, you know (at least as Glenn Frey tells the story) that they kicked Randy Meisner out of the band when he refused to sing this song live. No one could hit those high notes like Meisner, who apparently partied a little too hard (which is saying something for the Seventies) and might have had some performance anxiety. One of this band's best. Few bands outside Liverpool wrote better lyrics.
Remote Patrol
obsequious (adj.)
overly fawning; obedient or attentive to a servile degree