http://mediumhappy.com/?p=7214
by John Walters
Starting Five
Best. Team. Ever? Worst. Team. Ever?
We notice that millennials, when they put down their avocado toast long enough to type, are fond of delineating items with "ever" and "of all time." Thus a favorite blogger of ours identified Lamar Jackson as the "least respected, least talked-about Heisman Trophy winner ever" (Joe Bellino's family would like a word) and a college football writer pal identified Chris Finke—we believe he was joking—as the "grittiest" Notre Dame football player "ever."
Which brings us to last month's SI cover, which is fast becoming the greatest example of the SI jinx…dare we say it…OF ALL TIME! The Los Angeles Dodgers have lost 11 straight and are 1-16 over their past 17 games (3-16 since the issue hit newsstands).
Meanwhile, the Cleveland Indians have won 19 in a row and are one game away from tying the 2002 Oakland A's and just two away from tying the greatest MLB win streak EVER, 21 games, by the 1935 Chicago Cubs (the 1916 NY Giants won 26 in a row, but a tie was part of the streak). Corey Kluber, the Tribe's ace, takes the mound for them tonight versus Detroit. We smell 20 straight.
2. Mas Sergio Dipp, Por Favor!
We can only imagine what Lisa Guerrero was thinking…
3. The Southernmost Inhabited Spot On Earth
This is Estancia Harberton, a ranch in the Tierra del Fuego region of Argentina. Founded in 1886 by a British missionary as a working sheep ranch, it is now mostly a tourist spot where visitors come to see penguins. It is located at 54.87 degrees South (and the MH editorial staff once sailed past it).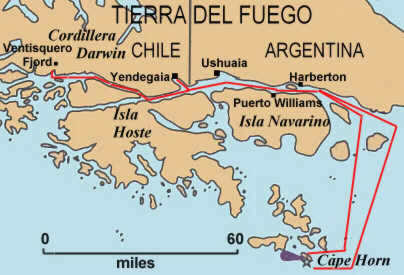 4. RIP, Don Ohlmeyer
Most American sports fans will remember Don Ohlmeyer, who passed away on Monday at the age of 72, as one of the giants of the golden age of sports television (along with ABC's Roone Arledge and Chet Forte, and NBC's Dick Ebersol). We'll remember his as the most infamous pool-hustler/Notre Dame undergrad since George Gipp. Read here. 
5. Please, Not Another Orange-Haired Clown
This is Pennywise, the central figure in Stephen King's novel-turned-movie It, which is now officially "box office boffo!" The film raked in $123 million in its opening weekend, crushing the existing record for a September box office opening by more than double. Isn't it rich? Don't you agree?
Music 101
The Boys Are Back In Town
And when I tell you that she was cool/She was red hot/I mean that chick was steamin'…
U2 is a rock band from Dublin, but perhaps the original ROCK band from Dublin was Thin Lizzy, whose 1976 hit belongs on any soundtrack of the Seventies. That guitar instrumental is turn-it-up-while-driving-your-Camaro essential. Lead singer Phil Lynott, a true black Irishman, died of heroin-related causes at the age of 37 in 1986.
A Word, Please
propinquity (noun)
An inclination