http://mediumhappy.com/?p=7248
by John Walters
Starting Five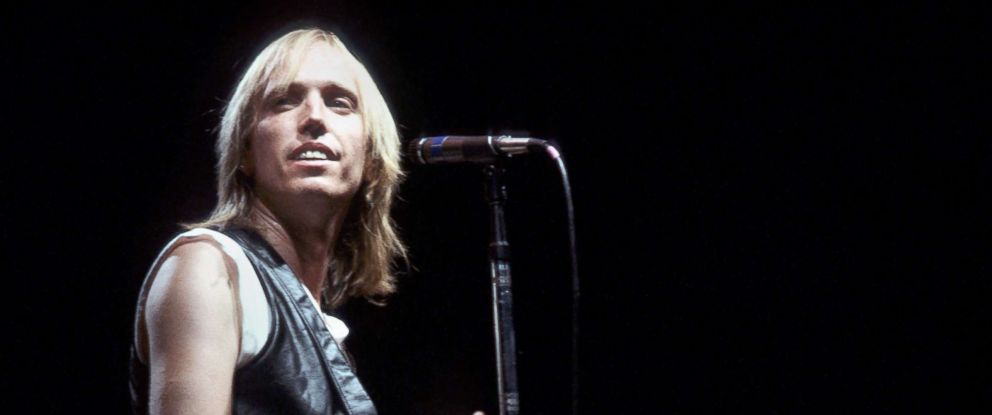 Into The Great Wide Open
Bob Dylan? Everyone appreciates his lyrics, but how often do you rock out to him? Bruce Springsteen? Phenomenal, but there will always be an undercurrent of rock fans who don't understand why the rest of us beatify him.
Tom Petty? Tom Petty is universal. He IS American rock-and-roll. His music is featured at the beginning of Fast Times at Ridgemont High and in Jerry Maguire. You've never met nor will you ever meet anyone who thinks that Tom Petty is overrated, or that his style didn't appeal to them.
He was cool. He was gifted. He was unique. Tom Petty was that kid we knew in high school who'd tamed his guitar and had the potential to maybe get somewhere, but the difference is that he went ALL THE WAY with his talent. Go watch the doc Runnin' Down A Dream. Petty knew early on what he was going to do and that he was going to make it. He persuaded Benmont Tench's dad, a judge, to let Tench drop out of Tulane so that he could join the band as they drove west to L.A. to meet record executives and get a recording deal. They did, of course.
So many songs. So many riffs. So many different moods, and all with that unmistakably appealing nasal twang. Tom Petty IS American rock-and-roll. There is no better singular representative.
(MH's favorite Petty song)
Petty died last night at the age of 66 after suffering cardiac arrest in the predawn hours of Monday (he hung on for hours after Twitter had pronounced him dead because "you can stand me up at the gates of hell/But I won't back down").
When Petty was 11 years old, he met Elvis Presley. Then he went home and told his dad he wanted a guitar. The rest is history. I first attended a Tom Petty concert in August of 1985 and he blew the roof off Compton Terrace, an outdoor amphitheater located along I-10 south of what is now Ahwatukee, Arizona. I last saw him play last April in Nashville. He looked haggard and folks I know in Malibu tell me he was quite the chain smoker. He did not look healthy.
The Gainesville, Fla., native played his final show at the Hollywood Bowl a week ago, ending with "American Girl." A week later he is gone. God it's so painful when something is so close and well, you know.
Rest well, Tom Petty. You gave us as many fantastic songs as any American rock-and-roller who ever strapped on a guitar.
I wanna glide down, over Mulholland
I wanna write her, name in the sky
I wanna free fall, out into nothin'
Gonna leave this, world for awhile
There's really nothing else worth saying. We lost one of our favorites last night. We'll leave you with this one from Echo:
25 Indispensable Tom Petty Songs
American Girl
I Need To Know
Listen To Her Heart
Refugee
Here Comes My Girl 
Even The Losers
Dont' Do Me Like That
The Waiting
A Woman In Love
Deliver Me
Change Of Heart
Don't Come Around Here No More
Rebels
Southern Accents
Runaway Trains
Free Fallin'
I Wont' Back Down
Yer So Bad
Learning To Fly
Into The Great Wide Open
Mary Jane's Last Dance
Walls
You Don't Know How It Feels
Swingin'
Room At The Top