http://mediumhappy.com/?p=7259
by John Walters
Starting Five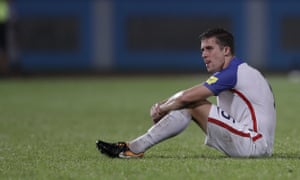 All Is Lost
Trinidad & Tobago 2, USA 1, last night. All the Tattooed Millionaires needed to advance to the World Cup was a draw against the worst squad in their group. They fell behind 2-0 in the first half and could manage no better than a Christian Pulisic goal in the second half.
For the first time since 1986, the Yanks will not advance to the World Cup.
Meanwhile, Fox Sports is going to be wondering about its massive investment to cover the 2018 World Cup from Russia.
This is what @FOXSports gets for cancelling our show.

— Jay Onrait (@JayOnrait) October 11, 2017
2. Where Was Hollywood?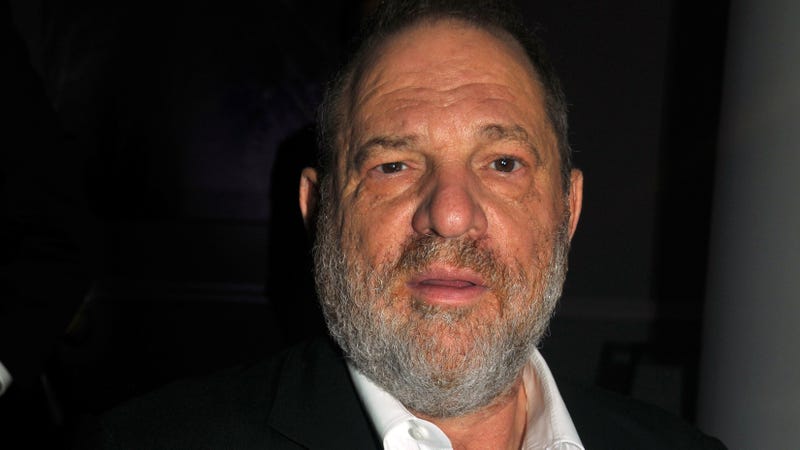 If you read The New Yorker piece on human pig Harvey Weinstein, you wonder if and hope that he will be going to prison. This isn't "sex addiction" as his flaks are suggesting. This is serial sexual assault that took place over decades.
It's wonderful that Gwyneth Paltrow and Angelina Jolie, two of Hollywood's more powerful actresses, came out and discussed how Weinstein had harassed them. But why did it take until now for Hollywood's worst-kept secret to come out? And how many actresses had to give blow jobs, etc., because all of this was kept quiet for so long?
The entire board of Weinstein's company needs to go. There were numerous settlements that they knew about over the years. Here is the original New York Times piece that blew the lid off the story. Everyone owes Ashley Judd a debt of gratitude.
Meanwhile, everyone (Ben) in Hollywood now (Affleck) now releasing their "shocked and appalled" statements put themselves in the hypocrisy cross hairs.  
Listen to this by Gwyneth Paltrow, with a smile, from 1998: "Harvey will coerce you to do a thing or two.
By the way, another aging misogynist from Queens…just sayin', America.
3. California Steamin'
Your 2017 vintages of California wines are going to have a distinct taste of "ash on the nose." Here is a list of the wineries affected by the devastating fires in Napa and Sonoma. Still no word on what caused them.
4. Tainted Win?
On Sunday American distance runner Galen Rupp ended a 35-year drought at the Chicago Marathon for U.S. men, winning with a time of 2:09:19. So what did America's premier female marathoner, Shalane Flanagan (6th place at the 2016 Olympic marathon), think of Rupp's win?
That program, the NOP [Nike Oregon Project] has been under investigation for the last two years," Flanagan said in a conference call with reporters ahead of November 5's TCS New York City Marathon, which Flanagan and Keflezighi will run. "So as a fan of my own sport, it's hard to have full excitement and faith when you don't know all the facts yet. There's still an investigation going on so it's hard to truly and genuinely get excited about the performances that I'm watching. 
"And I think it's really important to consider who you associate with. We don't get to choose our parents, but we certainly get to choose our friends and our coaches and who we want to include in our circle and put our faith and our trust in. I think it's really important to think about who you include in your professional circle in this sport, and I think that who you choose to allow in says a lot about you."
5. The Shield Has Spoken
Per a memo from Roger Goodell's office yesterday, the NFL tells its players, "Like many of our fans, we believe that everyone should stand for the National Anthem." That's fine, but what if players still do not? There's nothing in the memo that discusses penalties or fines for those players who choose not to stand.
The NFL believes everyone should stand, but stops short of saying it won't stand for players not standing. What comes next? What if players, instead of taking a knee, hoist a fist in the air or turn their backs to the flag?
You know, when I played football, a coach would say, "Take a knee" whenever he wanted to address us for a minute or two. Who knew the phrase would become so politically charged?
Reserves
Go, Cosmo
Eminem goes off on the prez…
"And any fan of mine/Who's a supporter of his/I'm drawing in the sand a line/You're either for or against…"
Music 101
I'll Be Around
When The Spinners released this song in 1972, it was the B-side of their 45, with the A-side being "How Could I Let You Get Away." Deejays preferred this tune, which would go on to spend five weeks on the R&B chart.
Remote Patrol
Game 4
Nationals at Cubs
4 p.m. TBS
Game 5
Yankees at Indians
8:08 p.m. FS1
Will the Nats fail to win a series yet again? Will Corey Kluber pitch a second dud in a row?