http://mediumhappy.com/?p=7293
by John Walters
Starting Five
Yeah, She Was An American Girl
In 1977 Tom Petty and the Heartbreakers released "American Girl" (interesting note: the band recorded it on the 4th of July, 1976, the bicentennial) and 1977 was also the last year an American girl won the New York City Marathon.
Until yesterday. Shane Flanagan, 36, a silver medalist in the 10,000 in Beijing, outpaced three-time defending champ Mary Keitany over the last five miles to win in 2:26 and change. The UNC alum has said she plans to retire before the race, but why stop now? Your appearance fees are about to go through the roof.
2. Sunday Mass Murder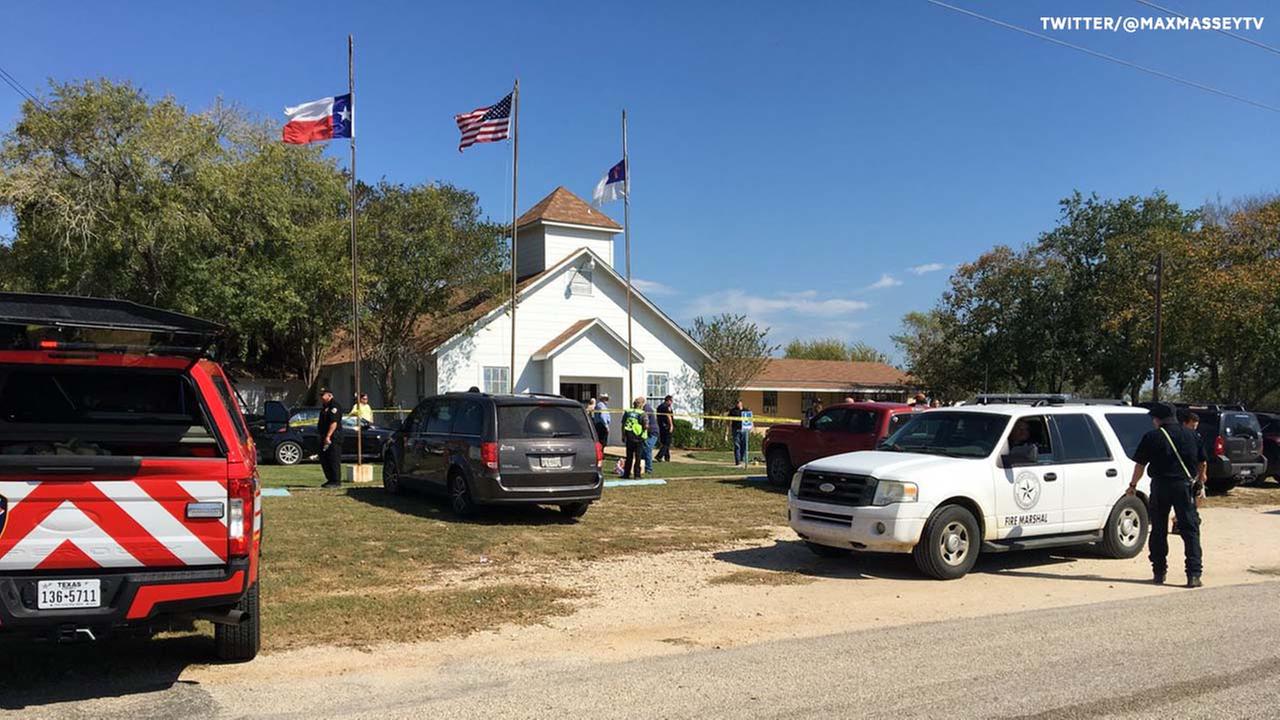 I'm sorry, but bad puns on massacre headlines are not the problem and even if they are, it's too soon to talk about it. In a rural southeastern Texas town, Sutherland Springs, with a population of less than 1,000, a 26 year-old Air Force vet who was dishonorably discharged mows down 26.
When he was a candidate, President Trump used the weekly carnage in Chicago's south side to say, "What the hell is going on in Chicago?" In the past five weeks we've had the deadliest shooting and the deadliest church shooting in American history, bookended around the deadliest "terror" attack in New York City since 9/11. What the hell is going on in Trump's America?
To quote Dionne Warwick, What the world needs now/Is love, sweet love, but a few pols acknowledging that maybe we don't need to have boners about guns would help, too.
3. "What's Cookin', Good Lookin'?"*
*The judges respectfully disagree.
During his monologue on Saturday Night Live, Larry David opined, "There are no good opening lines in concentration camps." Twitter erupted in both directions, of course. Some were horribly offended, while others saluted David for not copping to the P.C. cops.
The answer to this may have taken place in last night's Curb Your Enthusiasm, when Richard Lewis' girlfriend (don't call her that too soon, honey) told Larry, "It's hard when you get in front of a group…to say what's uncomfortable," and he matter-of-factly replied, "You know, I have no problem."
4. KP Duty*
*The judges will not accept 'Harshing My Carmelo'
Yes, it's been 44 years since the New York Knicks won an NBA championship (we remember; we were there), but having exiled Carmelo and thrown their hopes behind 22 year-old, 7'3″ Latvian Kristaps Porzingis, the Knicks at long last look as if they're headed in the right direction.
Last night Porzingis poured in a career-high 40 points as the Knicks took down the Pacers in MSG to move to 5-4. He's averaging 30.2 points per game (he had 37 in a Friday night win against the Suns), which is second in the NBA.
Phil Jackson, a backup (7th man) on that '73 championship team, made a few errors in his recently ended stint with the Knicks as GM. But he did draft KP and he did get rid of Carmelo. Two shrewd moves.
5. Saudi Prince & The Revolution
Over the weekend the crown prince of Saudi Arabia, Mohammed bin Salman, arrested dozens of rivals without any formal charges or any legal process. The detained included Saudi Arabia's wealthiest investor (which is saying something), Prince Alwaleed bin Talal, eleven cousins, and the most favored son of Saudi Arabia's late King Abdullah.
Hearing the news, we imagine Donald Trump was impressed and asked John Kelly, "Can we do that?"
Reserves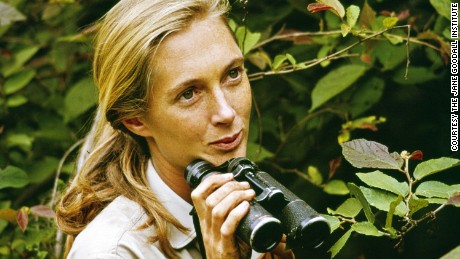 Jane Says
We imagine War For The Planet of the Apes will gross 110 times what the documentary Jane will, but we highly recommend this film on the life and times of pioneering primate researcher Jane Goodall. She is an amazing and fearless woman, who went into the jungles  of Uganda in the early Sixties with only binoculars and her mom as a chaperone.
Goodall had no formal training, nor a college education, but she was hand-picked by Dr. Louis Leakey to study the habits of chimpanzees. At the time scientists believed animals did not have functional brains; Goodall soon produced evidence that chimps used tools and also was literally physically interacting with them. Not unrelated, because it helped her secure future funding, Goodall possessed movie starlet beauty. Today at the age of 83 the British-born Goodall is still crusading for animal rights. She's a secular saint.
Black Eye For The Buckeyes
Urban Meyer's Ohio State surrenders 55 points in a loss at Iowa, the most points a Meyer team has ever given up. That's what happens when Nick Bosa is ejected for targeting in the first half (he and Joey may be the first brother duo to both be ejected for targeting in FBS history). The Big Ten planted a flag in itself this weekend with Ohio State and Penn State both losing. Wisconsin's gonna have to go 13-0 to reach the playoff.
Music 101
Miracles
This 1975 tune by Jefferson Starship, a band that changed names about as often as it changed lead singers, is a Yacht Rock Classic. It peaked at No. 3 and it's layered harmonies  make it sound like something that Fleetwood Mac, whose Rumours owned the charts that year, wished it had recorded itself. Then JS-vocalist Marty Balin wrote and sang.
Remote Patrol
Rolling Stone: Stories From The Edge (Part 1 of 2)
9 p.m. HBO
Will they interview Ben Fong-Torres? Will it be "incendiary?" As the music/politics/culture mag celebrates its 50th anniversary and deals with founder Jann Wenner having just sold it, this should be good.