http://mediumhappy.com/?p=7301
by John Walters
Starting Five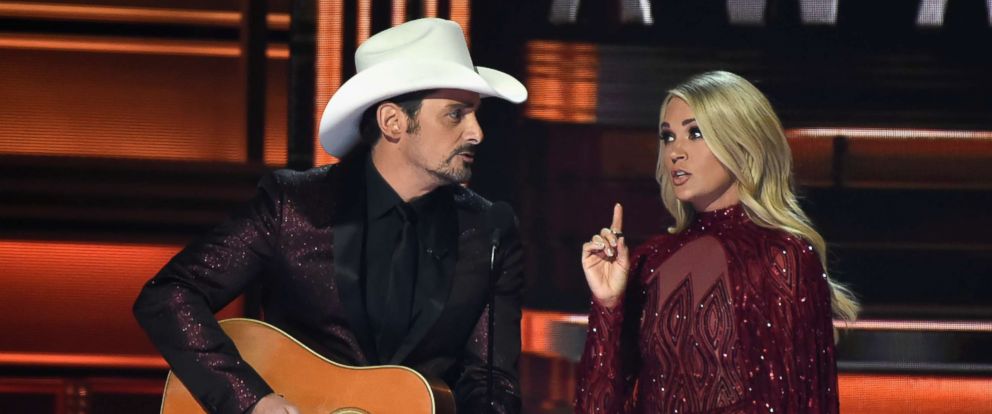 Brad Paisley Park and A Better Underwood Than Frank
Kids, I hoped you watched the CMA's last night, or at least the opening. Brad Paisley and Carrie Underwood were their usual brilliant selves—imagine if they did this, say, 10 to 22 times per year as opposed to just once (nudge, nudge, network execs)—poking fun the left, right and alt-right. This is how Sonny and Cher used to do it, and Bob Hope, too. There's a way to have fun at politicians' expense without being so hostile (we've obviously not mastered that trick).
I don't know if the entire opening will ever be available on YouTube, but here's what I'm able to share. Also, if you can find Little Big Town's tribute to Glen Campbell with "Wichita Lineman," we'd love to see it.
2. Rockin' The Paradise Papers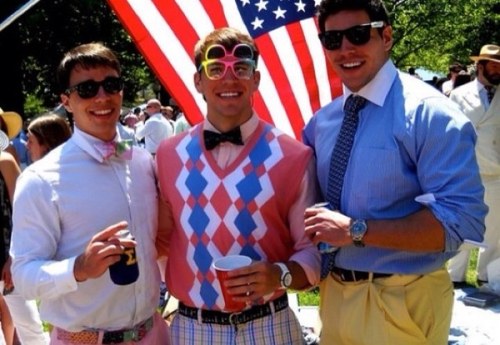 If you have yet to dive into the "Paradise Papers" (guilty), let me tell you that there are a plethora of folks inside the Beltway and on Wall Street that hope you never do. The super-rich and super-influential don't play by the rules when it comes to accumulating wealth and hiding it, and this information about having offshore bank accounts so that they can avoid paying taxes exposes them.
There are like, 13 million files that have been leaked, so good luck sifting through it all, journos. Some of the people who have offshore holdings are Secretary of State Rex Tillerson and chief economic advisor Gary Cohn, who yesterday told CNBC, "I'm not embarrassed at all. This is the way the world works."
It's true. A lot of this is legal. Wall Street is brazen when it comes to the notion that they deserve to be rich and things don't need to be fair.
3. China Bitch
You have to hand it to UCLA Bruins LiAngelo Ball, Jalen Hill and Cody Riley. Sure, the trio were phenomenally stupid for stealing sunglasses from a Louis Vuitton store in Hangzhou—I mean, what store security guard in China is going to pay attention to three tall African-American young men, right?
On the other hand, they did the deed and were arrested in the very week that a U.S. president visits China, which doesn't happen every day. There has to be some pressure on the Chinese to make this go away.
Our bet is that they get a fine and a slap on the wrists and may even be able to travel back home with their teammates this weekend. Now we'll just have to see how Steve Alford and Westwood World handles it.
4. Coke Zero*
*The judges will also accept "Record Snortfall" and "Blow Hole"
In Colombia, officials seized a record amount of cocaine, 12 tons, with a street value of $360 million. It's the largest haul of its kind. In related news, your Thanksgiving weekend high school reunions are going to suck (as opposed to blow).
5. Outer Spacey
Remember, Kevin Spacey is a two-time Oscar winner, and there are not many of those. He also appears to be a serial sexual predator, and there are many of those. Yesterday Heather Unruh, a former news anchor in Boston, held a press conference to report that Spacey sexually assaulted her son at a Nantucket bar, the Club Car (we've tipped a few back there…without incident) last summer (I'll leave the limerick to you). In her address, Unruh stated that Spacey flirted with her 18 year-old son (yes, he was underage) and then stuck his hands down his pants. "Spacey stuck his hand inside my son's pants and grabbed his genitals."
I don't think Spacey's going to be invited back to the Oscars lunch this winter. His career is over.
Reserves
Roy Halladay plane crash video…
Music 101
Belong
It's the 25th anniversary of REM's "classic" album, Automatic For The People, but I actually like 1991's Out Of Time (and NOT because of "Losing My Religion;" almost in spite of it). This is just one of many gems from REM in the midst of its peak, if that's possible.
Remote Patrol
Cavs at Rockets 
8 p.m. TNT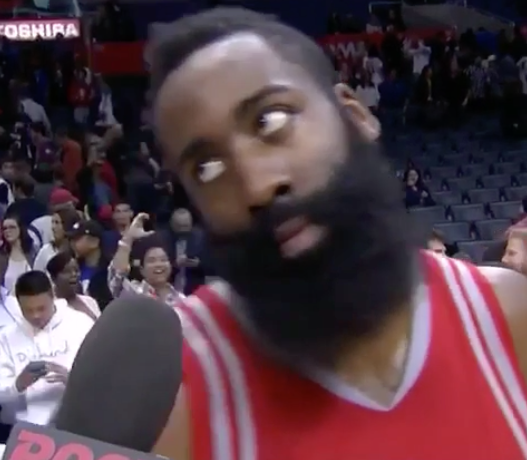 The second half of this doubleheader is Thunder at Nuggets, but I'd much rather watch Sixers at Kings. Wouldn't you? Are the Cavaliers still fun, by the way? Sure, Susie B. thinks so, but they're going to miss Kyrie for a loooooooooong time.