http://mediumhappy.com/?p=7354
by John Walters
Starting Five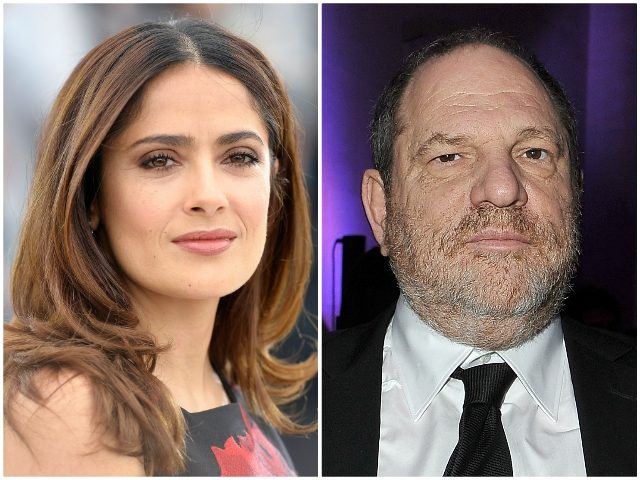 Monsters' Ball
The New York Times keeps knocking down male monsters one by one, day after day. Yesterday it was Salma Hayek further exposing Harvey Weinstein as the cretin he is. Today it's three women accusing music mogul Russell Simmons of rape (It's going to be very easy to get a table at Nick & Toni's this summer).
Read "Harvey Weinstein Is My Monster, Too."  
Then go ahead and read the Rapey Russell Simmons piece.  
I almost forgot: PBS talk show host Tavis Smiley has also been suspended due to sexual harassment allegations.
Man, is it going to be easy to get a table in the Hamptons this summer….
Final thought: The #MeToo revolution did not begin with Harvey Weinstein. It began with that Donald Trump "Access Hollywood" tape. And although Sarah Sanders and Steve Bannon would like us to believe that we "litigated it" i.e., exonerated Trump by electing him, we did not. In fact, Trump's election only inspired those who have been victims of sexual harassment and assault even more to speak up. So, if there has been any good to come of the Trump presidency (besides the healthy stock market), this is it.
3. Casamigos, Indeed!
Yesterday on MSNBC's "Headliners" Rande Gerber, husband to Cindy Crawford and tequila magnate, related a tale about how in 2013 his business partner above invited his 14 closest friends, a group known as "The Boys," to dinner at his home. He then handed each of them a suitcase stuffed with $1 million worth of $20 bills.
Clooney even announced he'd paid their taxes for them. It's like he's really Frank Ocean, just with a few more associates and no one robbing Andy Garcia's casino. Gerber, one of the 14, announced that he did not want the money. And then Clooney told the group that if Gerber didn't accept the loot, nobody got theirs. So Gerber took his and donated it.
Incredible tale. Amazing that Gerber shared it.
3. Omarasa, You're Fired!
Wow! I mean, who thought this wouldn't work out (Everyone raises hand)? Former The Apprentice mean girl Omarosa, who had been working inside the White House as director of communications for the Office of Public Liaison, either resigned or was fired yesterday. Officially, she resigned to "pursue other opportunities," but there are reports that Gen. John Kelly got sick of her act and that she was "physically dragged" off the White House grounds.
That amazing moment when @RobinRoberts hits Omarosa with the 'Bye Felicia!' 😩 pic.twitter.com/gdWDVeStJj

— theGrio.com (@theGrio) December 14, 2017
Guess we'll just have to wait to read the book. Either way, President Trump just lost 50% of his African-American pals.
4. This Is What Assholes Look Like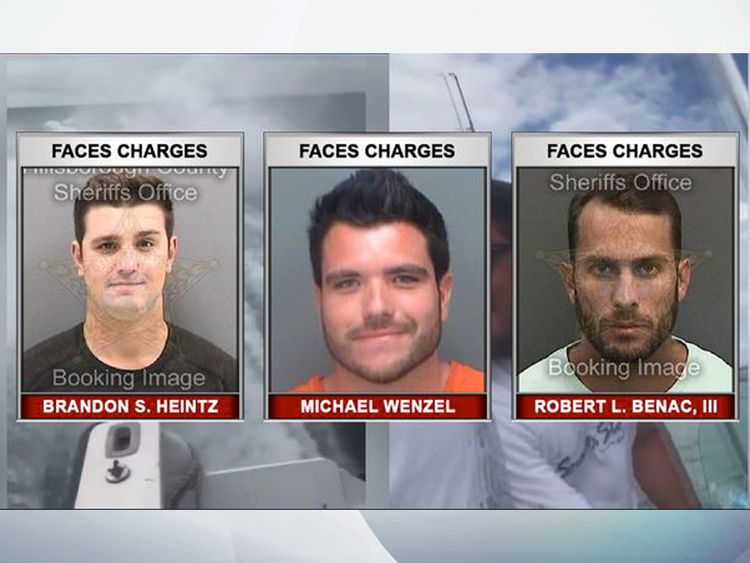 I'm all for people who are cruel to animals doing hard time in prison. I doubt any of these three will, but I hope karma exists solely so that they get to feel the pain. And here's a message for bros who run sports blogs that are only too anxious to run scary shark videos or stories: sharks on average are as responsible for as many deaths in the United States as you are, which is zero. And even when they do attack, it's not out of malice. They are wild creatures who either need to eat or are protecting their turf. Just like you. Don't demonize them. Don't exploit them for clicks. You're only helping to foster the culture of assholes that these bros reside in.
it's time @ManateeGov residents demand the resignation of elected officials #betsybenac & #robertwenzel – after the pair preferred to protect their sons from justice as opposed to doing the right thing. Robert Lee Benac & Michael Wenzel arrested for felony animal cruelty this wk

— Drew Granchelli (@drewG_) December 14, 2017
Meanwhile, the parents of two of these jerks are elected officials who tried to protect them from being charged. Michael Wenzel's dad is Robert Wenzel, the Planning Section Manager for Manatee County. Please give him a call at 941-748-5401 ext. 6845 to let him know what a wonderful job he is doing as a parent.
5. Walt Buys Rupert
The Disney Co. is, as Downtown Josh Brown reports, "acquiring all the non-racist parts of Fox" in a $52.4 billion deal. I don't know if this means that ESPN will "pivot to video" or what exactly.
This story suggests it was Disney's strongest push to compete with Netflix and Amazon  and all the streaming services. Hey, there's Robert Iger on my TV right now. The enemy of my enemy is my friend, even if he's my sworn enemy.
Reserves
Last Jedi Edition Luke Skywalker….

Last Alt-Right Edition Steve Bannon….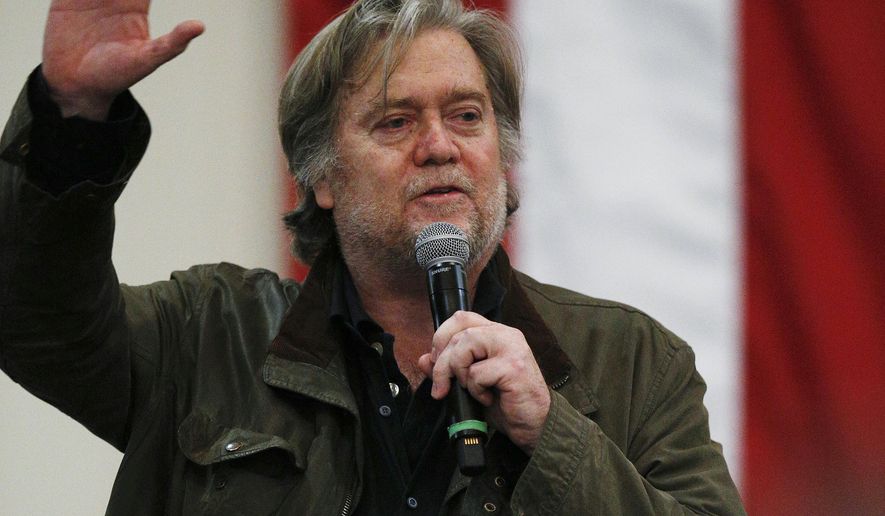 Music 101
Nights In White Satin
The Moody Blues were named to the Rock and Roll Hall of Fame yesterday and why not?  They practically invented prog rock (some would say that should merit them induction in Rock and Roll Hell) and the English band's 1967 album Days of Future Passed spawned a thousand future planetarium laser light shows. Reissued as a single in 1972, this song hit No. 2 on the Billboard charts.
Remote Patrol
Lakers at Cavs
8 p.m. TNT
LaVar, LeBron. LeBron, LaVar.
Lonzo, Love. Love, Lonzo.