http://mediumhappy.com/?p=7383
by John Walters
Starting Five
Standing O*
*The judges will also accept "When They Go Lie, We Go 'O'
An Oration followed by an Ovation at the Golden Globes last night. Oprah Winfrey received the Cecil B. DeMille Award ("What a tremendous honor for Cecil B. DeMille," crowed host Seth Meyers) and she did not disappoint in her acceptance speech. In what might be construed not just as a Hollywood call to arms for women but also as an early 2020 presidential campaign speech, Miss O declared, "Their time is up. Their time is up! Their time is up!"
Two minor quibbles: 1) It's "speaking THE truth," not "speaking your truth." Your truth is also known as opinion, and 2) What's the deal with her, Steadman Graham and Gayle King?
 2. Ladies' Night
Oprah. Big award hauls for Lady Bird, Three Billboards Outside Ebbing, Missouri (about the rape and murder of a teenage girl), The Handmaid's Tale, The Marvelous Mrs. Maisel and Big Little Lies all took home multiple awards.
If Hollywood isn't contrite, the Hollywood Foreign Press is.
As for our host, Seth Meyers hit a home run. "Good evening, ladies and remaining gentlemen" Meyers began, then said what at least we were thinking by adding, "A special hello to all the host of upcoming awards shows who are watching me tonight like the first dog they shot into outer space." Then he went directly to, "For the male nominees in the audience, tonight will be the first time in three months it won't be terrifying to hear your name read out loud."
Other great monologue moments included The Post gag, kicking Kevin Spacey to the curb ("You lost me at 'of age'"), and the punch line banter with Amy Poehler.
3. Missing
UPDATE: She's been found, alive and well. No details yet.
A 29 year-old Houston-based reporter for Rivals.com, Courtney Roland, has now been missing since Saturday evening. Roland last texted her roommate that she believed she was being followed by a suspicious man. Police located her white Jeep Cherokee at the Galleria (a mega-mall) along with her computer and credit cards, but Roland is nowhere to be found.
Roland covers Texas A&M and attended an Aggie elite high school football camp in the Houston area on Saturday. Around 4 p.m. she texted her roomie that a strange man was following her around Walgreens and that he followed her home, then drove away when she arrived at her house. She was supposed to meet up with the roommate but never showed.
This quote/plea from Roland's father is eerie:
"If somebody has her, we just want to tell them we love you too. And I know Courtney would be praying for you, because that's the way she was. She cared for other people."
4. Cam-cussion
When Carolina Panther quarterback Cam Newton is watching The Gorilla Channel every waking hour in 10 to 20 years, let's remember the night he clearly suffered a concussion on  a devastating hit, fell to his knees as he went to the sideline, and then returned after missing only one series. Let's also remember how Fox announcers Joe Buck and Troy Aikman (no stranger to QB concussions and thus far, one of the lucky ones) barely even mentioned how reckless this was.
On Friday the NFL announced it was earmarking $16 million-plus toward concussion research. On Sunday night it demonstrated that it was like putting $16 million of blush over a black eye just to hide the fact that your husband is beating you.
5. Conference Play Reveals What's Real
No. 1 Michigan State lost at Ohio State by 16. No. 2 Duke is in eighth place in the ACC after losing for the second Saturday in a row to an unranked conference foe. No. 4 Arizona State is now in ninth place in the Pac-12 after losing two in a row. Big East rivals Xavier and Villanova could be 1-2 when they meet Wednesday in Philly, even though neither of them are in first place in the Big East: Seton Hall is.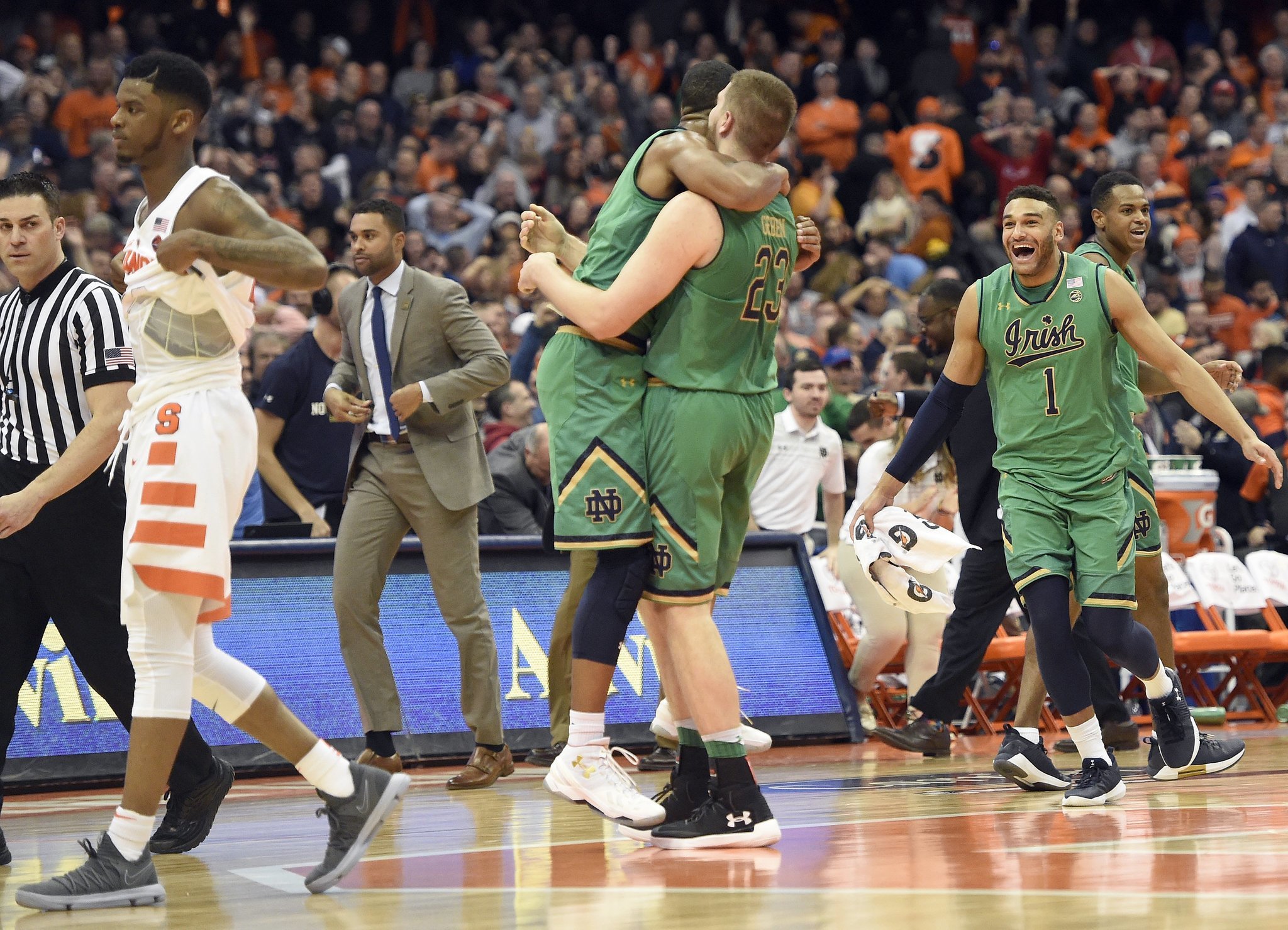 Meanwhile, the Fighting Irish, minus their two All-American candidates, Bonzie Colson and Matt Farrell, won at Syracuse for the first time since 2007. Mike Brey is a very stable genius.
What's it all mean? There are far too many schools in Division I, and the idea before conference play is to feast on numerous cupcakes and try to be no worse than 12-1 or so when conference play begins. Rankings in CBK are meaningless anyway, but especially so before MLK Day. RPI is what matters.
Music 101
Whip It
Were they from another galaxy? Another century? Turns out Devo hailed from…Ohio. This was the five-man band's 1980 breakout hit (went to No. 14) that scared parents and even a few teens. Who are these guys? Note relative to the item below: a few of the band members attended Kent State at the same time as Nick Saban.
Remote Patrol
Alabama vs. Georgia
8 p.m. ESPN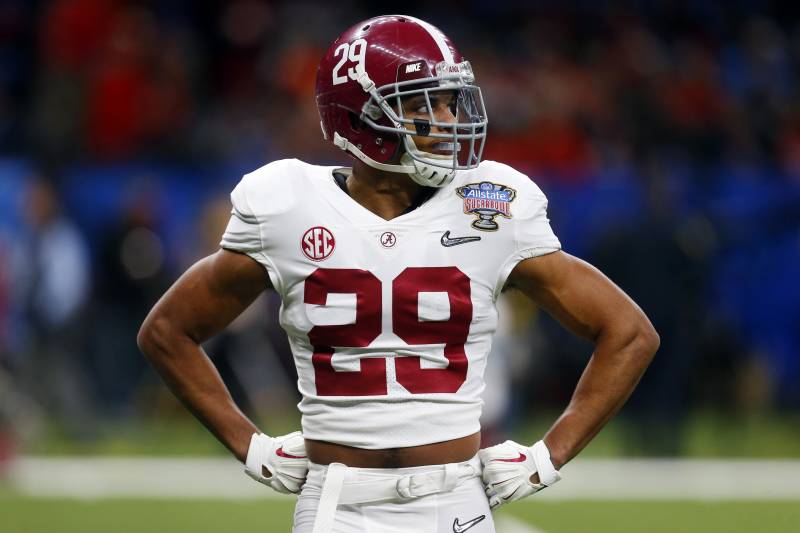 The other SEC Championship Game is also the national championship game. This is the same venue where Alabama began its season, versus then No. 3 Florida State. Now the Tide is taking on CFB Playoff No. 3 Georgia. Roll, Tide.