http://mediumhappy.com/?p=7400
by John Walters
Starting Five
Tsunaminations*
*The judges will also accept "The Shape Of Water"
As Tuesday opens, the big stories are a monster tsunami possibly bearing down on Alaska following a 7.9 magnitude earthquake off the coast and the Oscar nominations bearing down on Hollywood. The winner in both instances is GET OUT!
2. Early Predictions (Should Win and Will Win)
Best Actress
Sally Hawkins, The Shape Of Water
Frances McDormand, Three Billboards Outside Ebbing, Missouri
Margot Robbie, I, Tonya
Saoirse Ronan, Lady Bird
Meryl Streep, The Post
Should Win: Meryl Streep or Saoirse Ronan
Will Win: Frances McDormand (UGHH!!!!)
Best Actor
Timothee Chalamet, Call Me By Your Name
Daniel Day-Lewis, Phantom Thread
Daniel Kaluuya, Get Out
Gary Oldman, Darkest Hour
Denzel Washington, Roman J Israel, Esq
Should Win: Daniel Day-Lewis
Will Win: Gary Oldman
*We haven't seen Call Me By Your Name, but maybe the kid pulls off a surprise.
Best Supporting Actress
Mary J Blige, Mudbound
Allison Janney, I, Tonya
Lesley Manville, Phantom Thread
Laurie Metcalf, Lady Bird
Octavia Spencer, The Shape of Water
Should Win: Laurie Metcalf
Will Win: Allison Janney
Best Supporting Actor
Willem Dafoe, The Florida Project
Woody Harrelson, Three Billboards Outside Ebbing, Missouri
Richard Jenkins, The Shape Of Water
Christopher Plummer, All the Money in the World
Sam Rockwell, Three Billboards Outside Ebbing, Missouri
Should Win: Willem Dafoe?
Will Win: Sam Rockwell
Best Animated Picture
CoCo 
Surest thing at the Oscars, and it deserves it. Should've been a Best Picture nom.
Best Picture
Call Me By Your Name
Darkest Hour
Dunkirk
Get Out
Lady Bird
Phantom Thread
The Post
The Shape of Water
Three Billboards Outside Ebbing, Missouri
Should Win: Get Out 
Will Win: Three Billboards
3. From Shutdown To Shut Up
A 32 year-old white supremacist whose entire approach to humanity is modeled after that nervous Martin Short character on Saturday Night Live, Nathan Thurm, back in the Eighties is shaping national policy.
We don't understand the entire story, admittedly, but Stephen Miller appears to have held the government hostage by telling the Dems, "Look, if you want child health care then you are going to have to vote for THE WALL." And the Dems caved. A reminder that Miller associated with Richard Spencer while an undergrad at (David) Duke University and worked for Jeff Sessions a few years back. America used to laugh at people like this. Sad!
4. In Plane View*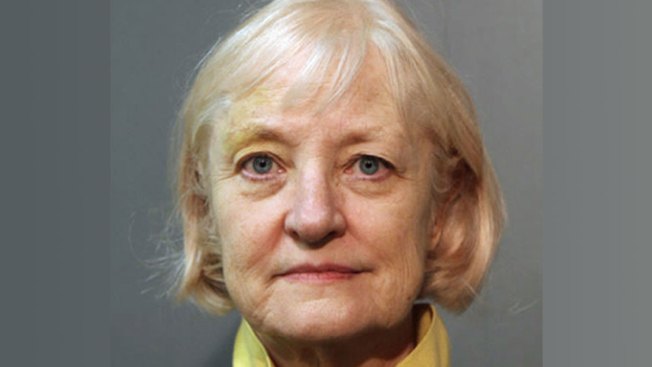 *The judges will reluctantly accept "Marilyn Hartman, Marilyn Hartman"
This 66 year-old Illinois woman, Marilyn Hartman, looks more Downton Abbey than Homeland, but it turns out she's potentially quite lethal. Potentially.
Last week Hartman slipped past security at O'Hare Airport and flew to London, where customs officials detained her. She has previously flown from San Jose to Los Angeles and Minneapolis to Jacksonville without a ticket. Arrest her? Why, she should be giving TED talks.
5. CNN's Second-Generation Tubers
You already know that Anderson Cooper is the son of Gloria Vanderbilt, and you probably also know that Chris Cuomo is the son of former New York City mayor Mario Cuomo (and current New York governor Andrew Cuomo). Did you know that CNN White House correspondent Pamela Brown is the daughter of erstwhile CBS NFL Today uberbabe Phyllis George (and former Kentucky governor John Y. Brown)? Well, she is.
Ask your parents: Phyllis George was the original Erin Andrews.
Music 101
Psycho Killer
Smarter than most, eccentric and slightly aloof: the Talking Heads were the psycho killer of bands. This song was written in 1974 but became their breakout hit in 1977 (relatively speaking, as it peaked at 92 on the Billboard chart), a time when the Zodiac and the Son of Sam were still on loose and Charles Manson had only been imprisoned a few years earlier. Related: We may be watching too much Mindhunter of late.
Remote Patrol
No. 5 Kansas at No. 12 Oklahoma
7 p.m. ESPN
If you have yet to watch Trae Young, who leads all of Division I in both Scoring (30.5 per game) and Assists (9.7 per), here's your chance. OU is going to have the nation's Heisman winner and Naismith winner this academic year. The Jayhawks won the Big 12 outright or tied for it in the regular season 13 consecutive years.