http://mediumhappy.com/?p=7432
by John Walters
Starting Five
1. meltDOWn
Simple terms: the Dow Jones Industrial Average had its greatest single-day point loss (1,175 points) in history (and it never punted once, but still lost!). However, because the Dow was already in record-high territory, it was less than a 5% drop and not among the bottom-20 worst days in Dow history.
Why did it happen? Andrew Ross Sorkin of CNBC and The New York Times explains that it may be "too much of a good thing," which is puzzling. Let him explain it to you.
So what do we do now, O Champion of NVDA and Bitcoin, you ask? In short, nothing. To heed the words of Warren Buffett, "Widespread fear is your best friend. Personal fear is your worst enemy."
2. UnPresidented (Cont.)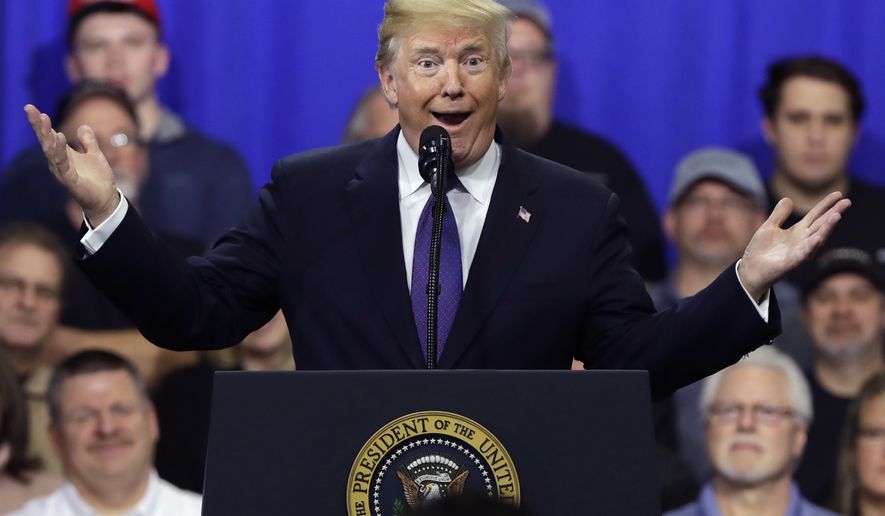 One of the more surreal things about yesterday's Dow drop was that it took place as Donald Trump was giving a campaign rally-type speech in Ohio touting the success of the economy. First, the cable nets were airing Trump's stump, then it went to split screen and finally they focused solely on the stock market free fall and resuscitated market analysts from the previous century (Hello, Ron Insana!) to appear on camera and spew explanations.
All this as the cosmically unaware prez said, "You know, you can work hard, but if you don't have the right leader setting the right tone, in all fairness — I'm not even saying. I am non-braggadocious."
I'm fine with him bragging about his impact on the economy as the Dow plummets more than 1,000 points, but I truly hope he doesn't boast on his impact on the domestic commercial flying safety record while I'm on a flight.
Personally, I was a little disappointed not to spot Irving R. Levine.
Meanwhile back at the rally, Trump escalated it to maleficent dictator mode, noting that many Democrats refused to stand and clap for him during last week's SOTU and asking, "Can we call that treason? Why not? I mean, they certainly didn't seem to love our country very much."
"Tonight, I call upon all of us to set aside our differences, to seek out common ground, and to summon the unity we need to deliver for the people…" —DT, Jan. 31 https://t.co/R2mKBNzWcn

— Medium Happy (@jdubs88) February 5, 2018
 I mean, it hadn't even been a week since the kumbaya SOTU, but that's what happens when one week you're reading a speech off a teleprompter someone else wrote and the next you're working the MAGA shift.
The US Constitution has a definition of treason as well:

"Treason against the United States, shall consist only in levying war against them, or in adhering to their enemies, giving them aid and comfort." https://t.co/QbCoJXGnzi

— Jake Tapper (@jaketapper) February 6, 2018
Of course, as Jake Tapper explains above, treason has nothing to do with not liking the Commander in Chief, and certainly less to do with not clapping for him. Besides, Trump claps enough for himself to compensate for the failure of others to do so.
Also, Trump actually said this yesterday: "
3. Hero Takes A Fall
Yesterday Newsweek, a magazine that has been in circulation since February 17, 1933 (it stopped briefly in 2013, fired its top two editors and two reporters. The publication has been in the news frequently of late, mostly for scandalous reasons, and this cadre of journalists were investigating the magazine as they would any other story worth pursuing.
Someone at the top did not like that.
All we'll say for now is, Can you imagine such a thing: an investigative team investigating a powerful institution, to which it is connected, and then the person at the top reacting to the investigation by dismissing anyone who approaches learning the facts? I mean, imagine that.
4. Robbed Gronkowski
Foxborough police report on Monday night that someone broke into All-Pro tight end Rob Gronkowski's home and burgled multiple safes and guns. In the big picture, this isn't the worst news we've heard coming out of a Patriot tight end's home in the past decade, but it still must be upsetting for Gronk. If this were Fast Times at Ridgemont High, he'd be taking it out on whomever the Pats are playing next.
This needs to become a new cottage industry: house-sitting for superstar athletes when they are out of town. I'm up for this gig.
5. Messouri
This photo was shot by a drone. It's a shot of a massive pileup on I-44 in Missouri yesterday, and what isn't clear is whether the ball crossed the plane of the goal line before the runner's forward progress was stopped.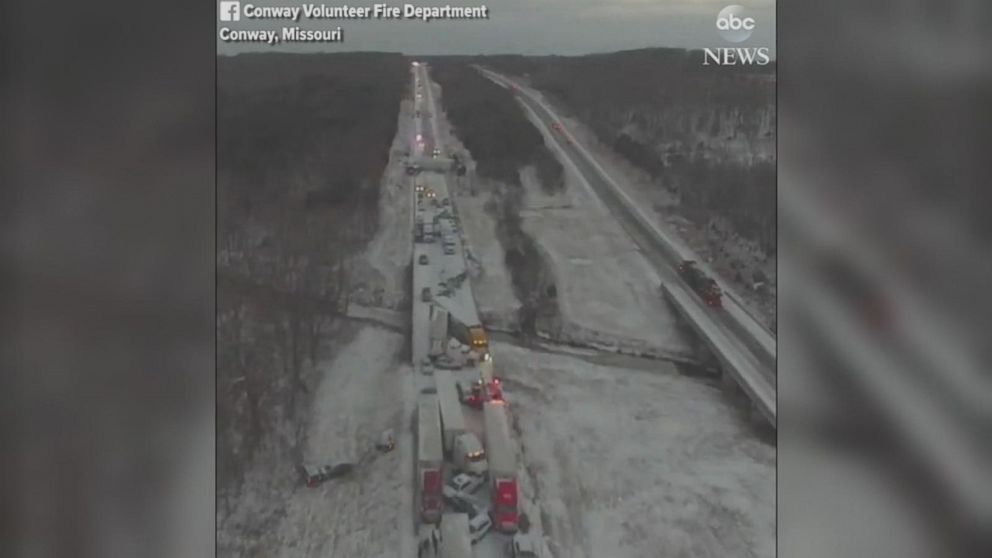 Is it us or is that just a light dusting of snow? What the hell? Two people died in this crash.
Reserves
Jimmy Fallon is an incredible performer, even if his conversational skills leave much room for improvement. Not only does he nail Dylan's voice while playing the guitar here, but he's almost certainly memorized the lyrics for this brilliant "The Times, They Are A Changin'" parody. And yes, he's actually being political, which is also a departure for the Tonight Show host.
Everything about this video is fantastic, from the lyrics to the way they shoot Fallon walking on stage (I didn't quite get the Mel Gibson reference, though; little help?).
****
RIP, John Mahoney. If Frasier's not in your Top 10 sitcoms list, we shouldn't be speaking…
Music 101
Mystery Of Love
This song by Michigan-born and raised musician Sufjan Stevens is our pick to win the Best Song Oscar next month. Stevens did a few songs for the film Call Me By Your Name, which very well could win Best Picture (the best song in this film, though, is an oldie: Love My Way by the Psychedelic Furs). Stevens' tunes evoke a similar feeling to the Simon & Garfunkel songs in The Graduate. Worthy trivia: Armie Hammer is the great grandson of famed oil tycoon/philanthropist Armand Hammer.
Remote Patrol
Wizards at Sixers
8 p.m. TNT
If Philadelphia is still standing, this game will take place. Try the Beal!