http://mediumhappy.com/?p=7436
by John Walters
Starting Five
Falcon Quest*
*The judges will also accept "Deep Space > Deep State"
Ralph Kramden: "To the moon, Alice!"
Buzz Lightyear: "To infinity and beyond!"
Elon Musk: "To Mars and then the sun."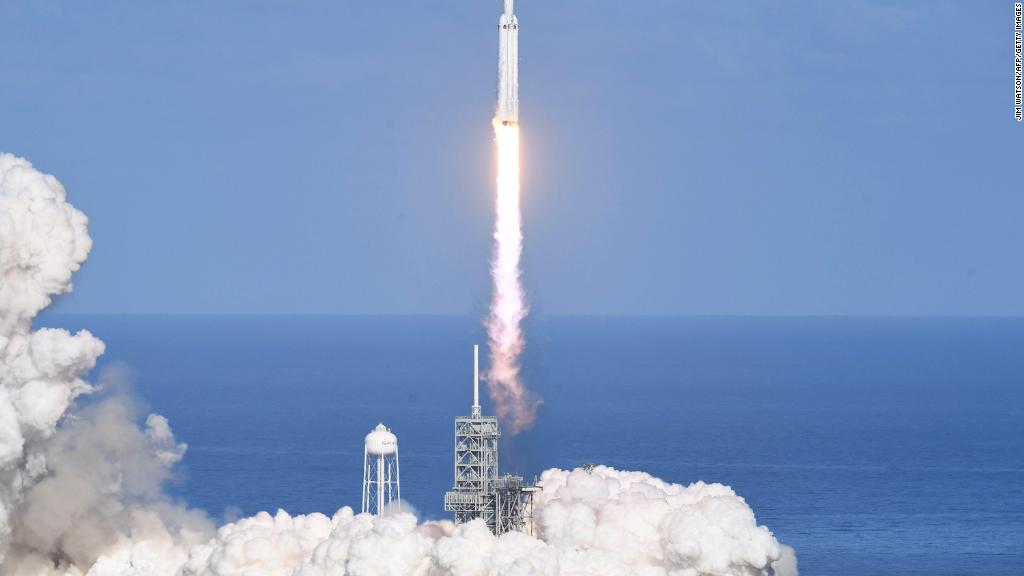 I don't understand everything that makes yesterday's  Falcon Heavy rocket launch revolutionary, but I do know that there is now a red Tesla convertible cruising through  space with a mannequin astronaut, David Bowie's "Space Oddity" playing (eternal royalties!) and a sign that reads "Don't Panic," which is an ode to Douglas Adams' A Hitchhiker's Guide To The Galaxy (nerds, rejoice!).
Also, two of the three rocket boosters were able to land again with pinpoint precision.
Pretty, pretty good, Elon Musk. And now that's going to be the bar set by The Worst Wing in terms of its merit-based immigration standard.
2. He Was Just Josh'in
Remember when Josh McDaniels was headed out of Foxborough to become the new coach of the Indianapolis Colts? Turns out he had a change of heart. I mean, this is not as bad as the Colts leaving Baltimore under the cover of darkness for fans of the franchise, but it is a little odd. Look for Josh to succeed Bill Belichick in New England when B.B. eventually melts when someone pours water on him.
Josh McDaniels walking into Colts HQ pic.twitter.com/SNGFyHiiAz

— Sports Illustrated (@SInow) February 7, 2018
Below: A Patriot joining the Union or the Rebels? Apparently, not.
Dearest mother —
The unit has been informed we officially have a new general, Josh McDaniels. He has had tremendous success at one post and struggled at another. But, I have confidence. The men are ready to be victorious once more.
— Andrew

— Capt. Andrew Luck (@CaptAndrewLuck) February 6, 2018
3. Torn
Turns out unicorns have ligaments, too. Knick savior Kristaps Porzingis tears the ACL in his left knee and is lost for the season and beyond. The 22 year-old, 7'3″ Latvian leads the lead in blocked shots per game (2.4) and is 17th in scoring.
4. Cadet Bone Spurs Demands a Parade
Not long after Iraq War veteran, double-amputee and Illinois senator (all the same person) Tammy Duckworth referred to five-time Vietnam deferment recipient Donald Trump as "Cadet Bone Spurs," his staff hustles across the Potomac to the Pentagon demanding a military parade. UPDATE: We may have that order reversed, but the point is the same: he's an insecure little man.
On Monday he claims that failing to stand and clap for him at the SOTU is "treason" and on Tuesday he announces he wants a military parade down Pennsylvania Avenue. The biggest coward ever to serve in the Oval Office is demanding a military parade. We'd say this is shocking, but of course it isn't. Just another vignette for The Worst Wing doc.
It's kind of funny that Trump, aspirationally, is Kim Jong-Un. Someone referred to Trump as "a Napoleon in the making," but that's an insult to the French general. He actually participated in battles. How about, "Even Napoleon Had His Watergate?"
This parade will only work if someone gives Trump one of those silly military uniforms with medals and shiny things, none of which he had earned.
5. An Amazing Race
We went to the Millrose Games on Saturday, one of the best relatively hidden secrets in New York City these days. The annual indoor track meet used to be held at Madison Square Garden, but in the past seven or so years has taken place at the intimate but wonderfully outfitted Armory on 168th and Broadway in Harlem.
In the girls' high school mile, Katelyn Tuohy, whom we had gushed about here last week after she broke Mary Cain's national high school 5,000-meter record by 8 seconds, was favored in the mile. Katelyn went out in record-pace, leaving the field behind after 150 meters, and for a few laps she kept augmenting the distance.
Then, at around Lap 6 (of 8), they began reeling her in. By midway through the last lap Gabrielle Wilkinson of suburban Philadelphia had caught her and passed her. On the final turn two other girls would do the same. Wilkinson won in 4:42, while Tuohy ran a 4:47.
Despondent, Tuohy left the track and the meet almost immediately. She's 15. Give her a pass.
Also worth noting: Tuohy, a sophomore, has a 102% average at her high school. Wilkinson, a senior headed to the University of Florida, has a 4.0 average.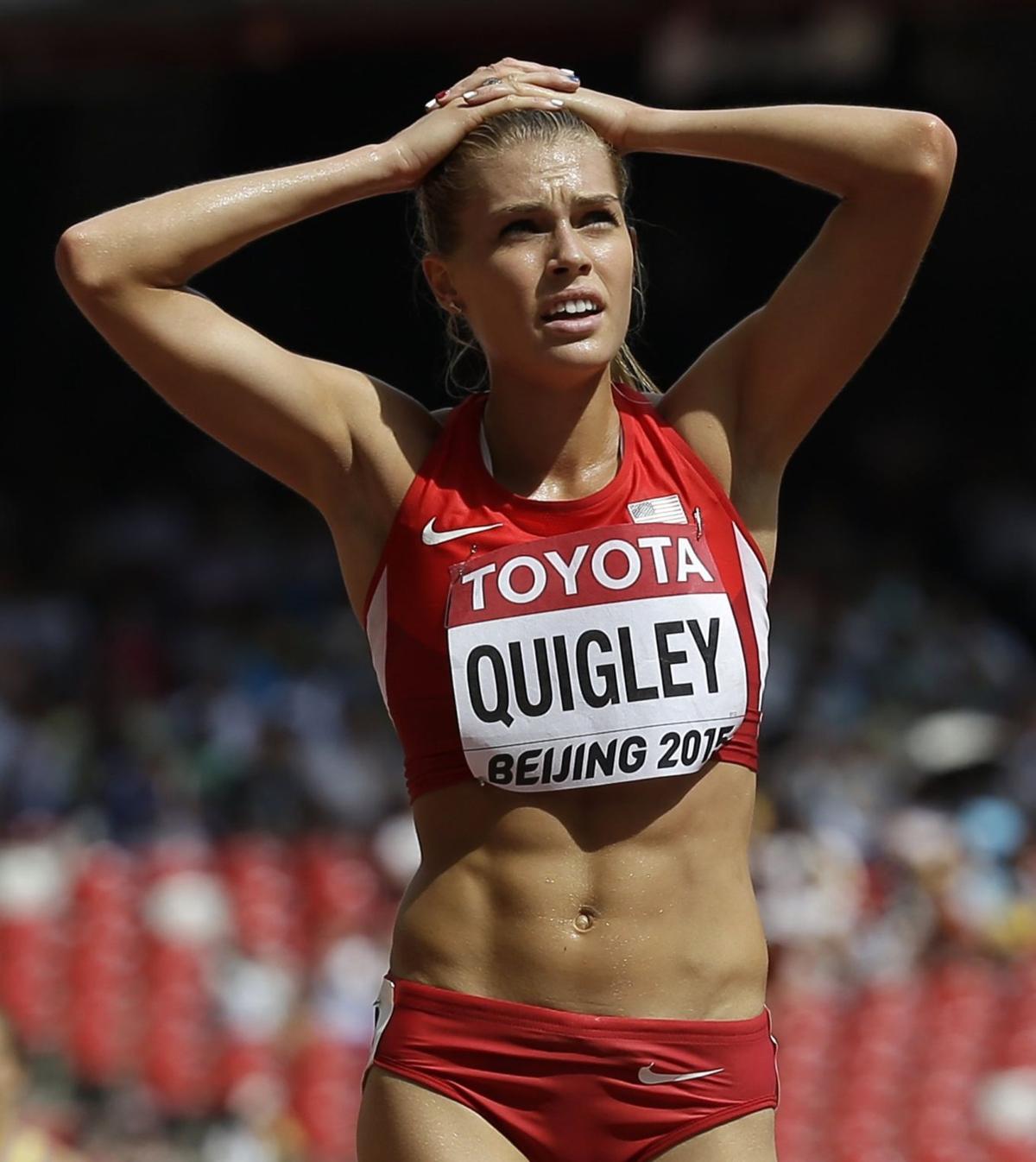 In the women's professional one-mile race, Olympian Colleen Quigley barely broke the team ahead of fellow Olympian Kate Grace. In another era, both of these women would be household names.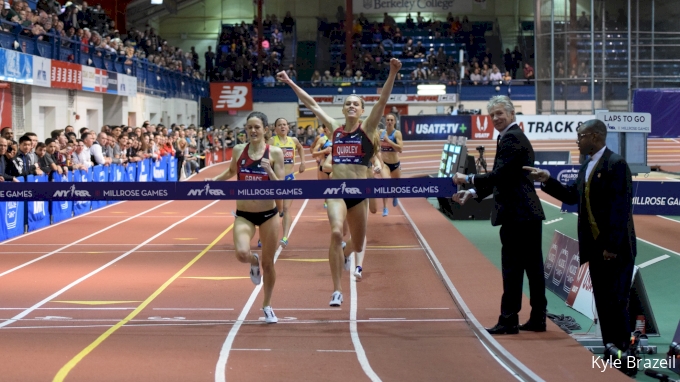 Quigley, a former model, finished 8th in the 3,000-meter steeplechase at the 2016 Olympics in Rio. Grace, a Yale alum whose mother was '80s fitness icon Kathy Smith, finished 8th in the 800 in Rio. On Saturday, Quigley edged Grace by 3/100ths of a second, 4:30:05 to 4:30:08. Grace nearly stole the victory when Quigley raised her arms in triumph, unaware that Grace was closing on her so quickly.
Music 101
When The Night Comes
Joe Cocker was past his Woodstock prime when he recorded this tune in 1989, but he introduced himself to an entirely new generation of fans. And it's a solid song that accentuates his vocal talents.
Remote Patrol
Animals With Cameras
8 p.m. PBS
I love it, but how will the Teamsters feel about this? In my fantasy, a camera is affixed to the head of the lead of a pack of hyenas as they chase down a certain unarmed Minnesota dentist.