http://mediumhappy.com/?p=7440
by John Walters
"I think confidence is silent, and insecurities are loud"
–Sen. John Kennedy (R), Louisiana, on Trump's proposed military parade
Starting Five
1. Weave Only Just Begun*
*On second thought, the judges prefer "Trump Comes Unglued"
This is why you never leave the White House without your MAGA cap. Sure, it is juvenile and crass to mock someone's physical features, particularly those of a 71 year-old man. But then you remember that Donald Trump has a Ph.D. in schoolyard bullying ("Little Marco," "Pocahontas," etc.) and you think that turnabout is fair play. When they go low, we go, "Hey, dude, where's your hair?"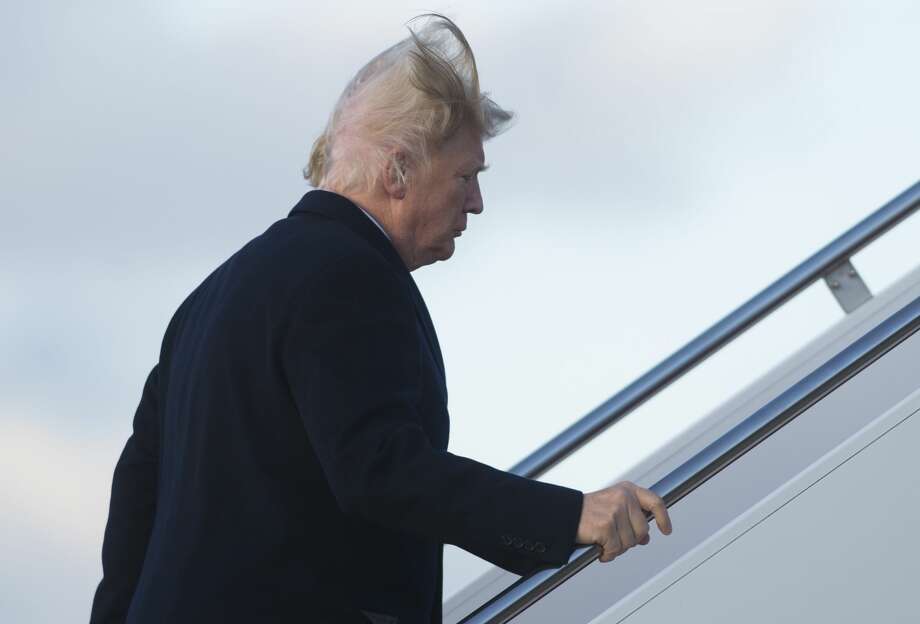 Trump's hair underscored by "Dream Weaver" #WeaveGotThis pic.twitter.com/oXo53AUR3J

— ElElegante101 (@skolanach) February 7, 2018
2. "Oh, Robbbbbb!"
Does it elicit more than even a yawn that White House Staff Secretary Rob Porter is accused by both of his ex-wives of physical and mental abuse, that he denies the charges, that the White House spends the first half of the day attempting to preserve his job until it realizes only worse news will be released, so then his current squeeze Hope Hicks, who also works in the White House, helps him draft a letter of resignation?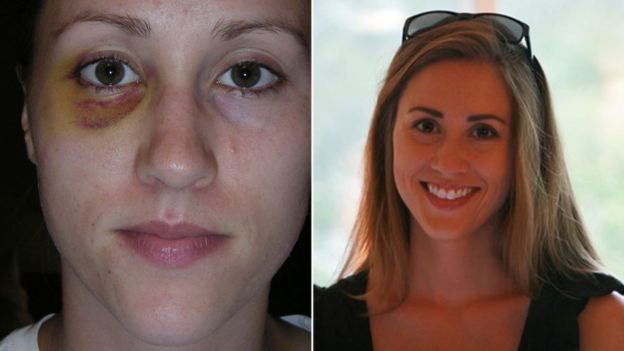 Oh, by the way, he's totes innocent. It's all the left-wing media's fault (so why is he resigning?). And how come Donald remains impervious to sexual assault allegations, even though there have literally been ten times as many directed his way and aren't you tired of reading about this?
3. The Kings of Queens
Has this ever happened before? In a five-day span St. John's exorcises an 11-game losing streak by first taking down the nation's most talented team, Duke, 81-77, and then knocking off its top-ranked program, Villanova, 79-75. The Johnnies' hero? Shamorie Ponds, who drained 33 on Saturday and 26 last night.
Chris Mullin's Queens squad is now 12-13, but shouldn't there be room in a 68-team field for a team with two of the nation's most impressive W's this winter?
4. Q-Trip!
84 year-old music impresario Quincy Jones tosses off his give-a-f*** cloak and gives a hilarious and candid interview to Vulture in which he claims to have 22 girlfriends across the globe, that Chicago mobster Sam Giancana killed JFK, that the young Beatles were horrible musicians, particularly Ringo (everyone already knew this) and that Marlon Brando was both extremely charming and extremely horny. Q says the erstwhile Stanley Kowalski/Don Corleone had relations with, among others, Richard Pryor, James Baldwin and Marvin Gaye, and that he'd "(bleep) a mailbox."
But do read the entire interview. We loved how Quincy would ask the interviewer, David Marchese, questions, such as "What's your sign?" or "Where you from?" This interview is every reporter's dream.
5. Release The Mama
When mom doesn't approve of your school choice. pic.twitter.com/sPvKBalHDT

— Dr. Saturday (@YahooDrSaturday) February 7, 2018
The highlight of National Signing Day: four-star wide receiver Jacob Copeland commits to Florida as his mama, clad in an Alabama sweatshirt and a Tennessee ball cap, is seated next to him. And then she storms off.
Mama did return a few minutes later and give her baby a hug.
Reserves
Not-Breaking News: The staff of MH LOVES animals. Here's just another reason why:
Sound On: Elephants rushing to greet a new orphan at an elephant sanctuary. pic.twitter.com/vw0SMXNK9n

— Yashar Ali 🐘 (@yashar) February 7, 2018
***
Great night for late-night visits, as former SNL writers' room staffers Seth Meyers and John Mulaney converse….
….and former Daily Show second-bananas Stephen Colbert and John Oliver dialogue it back and forth….
Mulaney and Oliver are the two funniest comedians we've got going now in a world where Louis C.K. no longer exists.
***
Kelsey Grammer pays tribute to his TV dad, John Mahoney:
He was my father. I loved him. pic.twitter.com/3mGcyEMxoy

— Kelsey Grammer (@KelseyGrammer) February 7, 2018
***
Certainly not the first time The Worst Wing has marinated in hypocrisy, and it won' the the last. I actually had a Deplorable admonish me for being an elitist yesterday, thinking that the reason I RT'ed it was to mock Melania's parents' lack of education. This is The Great Big Dumb we are dealing with…
"Here are Melania's Parents. Viktor and Amalija Knavs. They live in the United States Permanently now because of Chain Migration after Melania's Visa Expired & she stayed here Illegally and married Donnie for Citizenship. None of them have a degree or a job". pic.twitter.com/0FHTOqj81V

— Brasilmagic (@Brasilmagic) February 7, 2018
Music 101
Conquer Me
Would it shock you to learn that the members of Blues Traveler hail from Princeton, N.J. ? They would hit it big with their 1994 album, Four, but this gem off the 1993 record Save His Soul set the stage for all that was to follow. John Popper on lead vocals.
Remote Patrol
Olympics Opening Ceremony Figure Skating, Freestyle Skiing
8 p.m. NBC
Apparently, the Opening Ceremony is tomorrow night, AFTER this….