http://mediumhappy.com/?p=7493
by John Walters
NOTE: IF YOU HAVEN'T READ CHRIS CORBELLINI ON THE OSCARS, HERE IT IS!
Stop.

— Downtown Josh Brown (@ReformedBroker) March 4, 2018
March is here.
Starting Five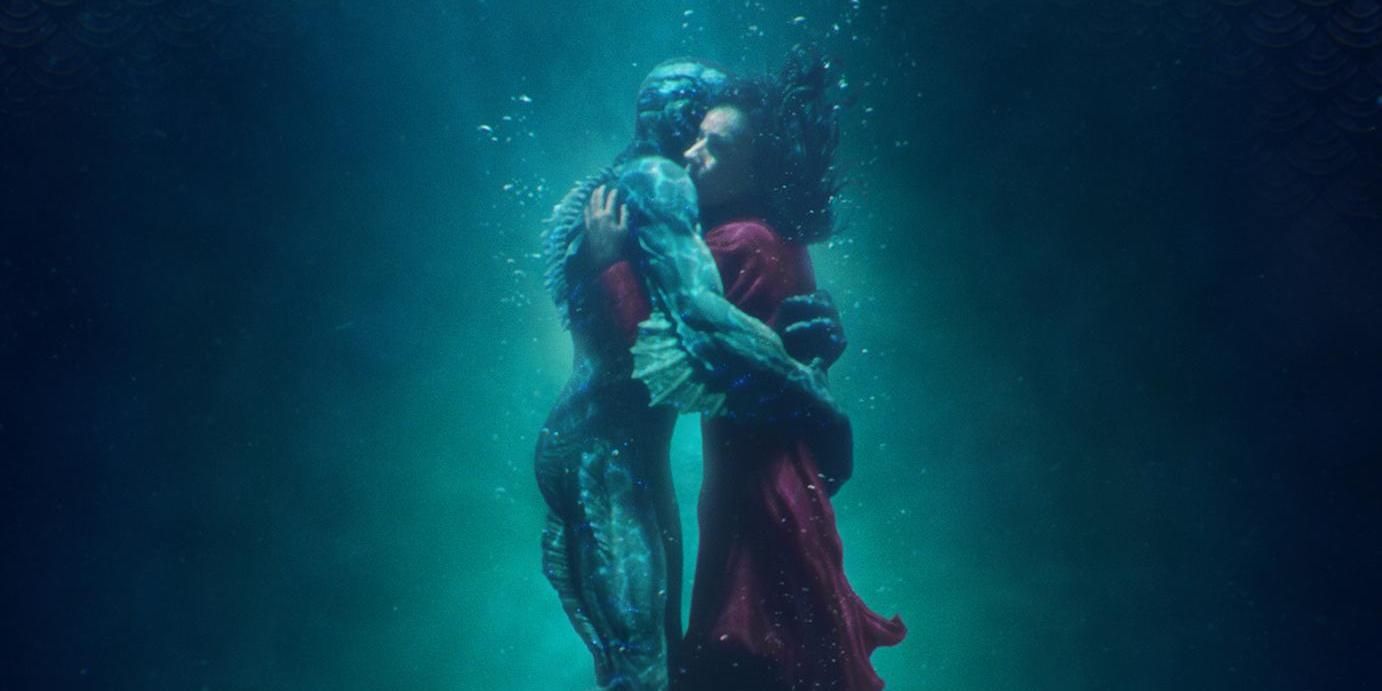 1. Oscars So Wet
At the 90th Oscars, The Shape Of Water wins Best Picture and Guadalajara native Guillermo del Toro wins Best Director. Turns out Mexico IS sending us their best people.
We liked The Shape of Water but feel the Academy was voting to make sure—as we would've—that Three Billboards did not win. Get Out would have been the bold choice and Dunkirk perhaps the better one. Our feeling is that Dunkirk will age better than the rest of these. The Shape of Water was basically an update on E.T. except our alien creature was from the Amazon and the friendship went to a different level.
Host Jimmy Kimmel: "Thanks to Guillermo, we will always remember this as the year that men screwed up so badly that women started dating fish."
Also, Kimmel: "We don't make films like 'Call Me By Your Name' for money. We make them to upset Mike Pence."
Our one catty comment: Sally Hawkins needs to eat and immediately.  We are worried about her. We know that you're essentially weightless in water, but she's weightless on land as well.
2. Shaq Crushes Combine
Central Florida linebacker Shaquem Griffin, who had to have his left hand amputated when he was a baby, was not even invited to the NFL Combine as of January. Then a wave of populist support came his way, and unlike a Stoneman Douglas high school student, this Florida-based student got the support he needed.
So the NFL invited Griffin, whose older TWIN brother is an NFL cornerback, to Indy. And he went out and ran the fastest 40 by a linebacker in 15 years. Shaq's time of 4.38 (unofficial, but all of them are) was better than Saquon Barkley's 4.40. Wow.
Some smart team will select Griffin, whose UCF team finished 13-0 this season. Maybe not in the first round, but they'd be fools not to take him.
Saturday at #NFLCombine, Sam Darnold and Josh Allen are leaving a hotel and get into the electronic revolving door together. One pushes the door (which you aren't supposed to do). Door stops. Suddenly they're just two dudes, trapped in a revolving door until someone let them out.

— Charles Robinson (@CharlesRobinson) March 4, 2018
As for the rest of the field, Saquon Barkley established himself as the top overall player in the draft and some team (Cleveland?) is going to have trouble deciding between Sam Darnold and Josh Allen…if they ever escape that revolving door.
3. Bitcoin Update
Three months ago Bitcoin was the greatest thing since Brooklyn BBQ. Its price had soared to $19,343, more than eight times greater than its price of six months before. Millennials were getting PAID!
Then in early February Bitcoin was the worst thing since Brooklyn BBQ. Its price had dropped to $6,914, decreasing by nearly two-thirds.
Now, just one month later, Bitcoin is Junior's Cheesecake. The price has been on a steady rise and currently sits at $11,460, a 66% leap from just one month ago. It pays to pay attention to the tulip.
4. Ned's Roach Away*
*The judges would remind you to check the acronym
After a Pyeongchang-induced hiatus, Saturday Night Live returned with Sir Charles Barkley as host. This was the most clever idea.
BREAKING: Amendment to ban assault weapons just failed in the Florida senate. Immediately afterward, members stood to observe a moment of silence in honor of the #MarjoryStonemanDouglasHighSchool victims, at the request of @FLGovScott pic.twitter.com/UVz0g0YI6r

— David Begnaud (@DavidBegnaud) March 3, 2018
Meanwhile in Florida, legislators voted down a two-year moratorium on AR-15s and then held a moment of silence for the 17 Parkland victims. This is like sending your rape victim a "Get Well Soon" card.
5. Farewells To Bannister and Winchester
Over the weekend Sir Roger Bannister, the first known human to run one mile in less than four minutes, and David Ogden Stiers, who played Major Charles Emerson Winchester on M*A*S*H, passed away.
Unlike Stiers, Bannister actually was a physician. He was in the midst of his neurology studies when he ran a 3:59.4 at Iffley Road sports ground on May 6, 1954. Bannister inspired an entire generation of Brits, principally future mile stars Steve Ovett, Sebastian Coe and Steve Cram, all of whom would briefly hold the world record in the mile.
Bannister was 88 and passed away due to complications with Parkinson's disease.
Stiers, who was raised in Oregon and was a graduate of Julliard, was primarily known for his role as the imperious snob who replaced Frank Burns and shared the tent with Hawkeye and B.J. Unlike Burn, he was an amicable nemesis and as the series wound on, one of the gang.
Fiercely private in his personal life, Stiers was well-regarded by his castmates as this tweet shows. Also, he whistled LOUDER when he was losing at poker.
Here's a great tidbit about David Ogden Stiers' character and class, told by fellow "M*A*S*H" star Loretta Swit in @THR's oral history about the show's finale:#RIP https://t.co/U8YBAWuRmT pic.twitter.com/tq3GMO7tAs

— Carl Quintanilla (@carlquintanilla) March 4, 2018
Music 101
And She Was
This 1985 tune by Talking Heads peaked at 54 on the Billboard chart, but why would anyone change the station when this came on? The creative genius behind the band, David Byrne, just launched a tour this weekend.
Remote Patrol
My Next Guest Needs No Introduction
Netflix
David Letterman interviews the MH staff doppelgänger. I think half of America has eaten at that In-n-Out Burger and watched the planes land at LAX. We know we have.