http://mediumhappy.com/?p=7495
by John Walters
Tweet du Jour
(that's the former CIA Director hitting back at the prez)
This tweet is a great example of your paranoia, constant misrepresentation of the facts, and increased anxiety and panic (rightly so) about the Mueller investigation. When will those in Congress and the 30 percent of Americans who still support you realize you are a charlatan?

— John O. Brennan (@JohnBrennan) March 5, 2018
Starting Five
Judgment at Nun berg*
*The judges will also accept "Samdemonium" and "The Hangover"
America's biggest television star, after spending yesterday afternoon and last night doing the CNN/MSNBC car wash, is former Trump campaign advisor Sam Nunberg. Sam-I-Ammo accused Carter Page of colluding with the Russians, Donald Trump of knowing about the Russia meeting at least a week earlier, and boasted defiantly that he will not comply with Robert Mueller's subpoena out of loyalty to "my mentor" Roger Stone.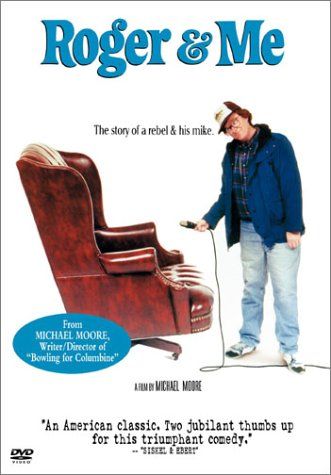 "They're not gonna send me to jail," he told hosts Jake Tapper, Ari Melber and Erin Burnett in three different interviews. "You think they're gonna send me to jail?"
When Nunberg asked Tapper if he'd comply with Mueller, Jake said, " I would comply…but I'm a different breed of cat." Yes you are, daddy-o.
The funny thing about Nunberg is that, as unhinged as he is, he is entertaining and he is strangely likable. And credible. Imprudent and occasionally crass, but credible. I really hope he replaces Lee Corso on College GameDay when the time comes—if he's outta jail by then.
2. UConn: Still Dominant
The Huskies reeled off a 26-0 2nd quarter in their 75-21 defenestration of Cincinnati last night in the AAC semis. The Huskies are now 100-0 since joining that conference. Fuuuuunnnnnnn.
And Mississippi State, the only other school in D-I that was unbeaten and the last school to have beaten the Huskies, lost on Sunday. UConn is now 142-1 dating back a couple years, its last defeat coming to the Bulldogs in last year's Final Four.
3. Brokedown Palace Intrigue*
*Apologies to you soccer fans who thought by the title that this was going to be an item about flirting-with-relegation Crystal Palace falling in the 92nd minute yesterday to 2nd-in-the-BPL Man United. 
What if Sam Nunberg and all the accompanying hysterics/hysteria was just cover for the "Russian Sex Coach" story that got dropped into the second half hour of most cable news programs last night?
From The Washington Post…
Anastasia Vashukevich, an escort service worker from Belarus who catapulted to a certain measure of fame after filming a yacht trip with Russian billionaire Oleg Deripaska and Deputy Prime Minister Sergei Prikhodko, was detained in Thailand over the weekend in a police raid on her "sex training" seminar. While still in custody Tuesday, she published Instagram videos asking U.S. journalists and intelligence agencies to help her.
We're not sure how Vashukevich, who claims to be able to connect the dots between Russia and Trump, had access to her phone and Instagram while detained, but that's pretty spectacular. Imagine being able to potentially break Trump Tower Moscow caper from a prison cell in Bangkok. Also, these "sex training" seminars sound like something out of Season 1 of Game of Thrones ("It is known").
I hope Vashukevich realizes there's a slow death via food poisoning in her future, though.
4. No Nukes Is Good News
Who knows if they mean it, but North Korea says it's open to talks about possibly kinda maybe let's-sleep-on-it, we'll-see its nuclear weapons, and that caused the already fully amped stock market to soar again today in pre-market trading. Amazon (AMZN, $1,531, up 31% since New Year's) and Netflix (NFLX, $319, up 61% since New Year's) are at all-time highs.
Why is your money on the sideline? HELP ME HELP YOU! (mom)
5. Towering Figure
Kids, once upon a time there were these fabulous places called record stores ("Do you want go look at Carly Simon album covers?" –Dr. Johnny Fever, WKRP in Cincinnati) where you could hang out, listen to music, gape at giant posters of Robert Plant holding a white dove on stage, and file through albums that were slotted alphabetically (this may be the reason Queen named themselves Queen…they had the Q's all to themselves).
Anyway, no record store was a bigger deal than Tower Records, whose founder, Russ Solomon, died on Sunday night at age 92 while watching the Oscars. Thank you, Mr. Solomon.
The flagship Tower store in Manhattan, on Broadway and 66th or so, is now an Apple store. Time marches on.
Reserves
Worth noting, legislators…
Guns in America: For every criminal killed in self-defense, 34 innocent people die https://t.co/LZgkWrPbAu

— Steve Kerr (@SteveKerr) March 6, 2018
This is genuine, and true…
This picset of Keegan Michael Key celebrating Jordan's Oscar win is everything! I pray all your friends celebrate your successes like this behind your back 🙌🏾 pic.twitter.com/ENRnrEYulx

— London Hughes (@TheLondonHughes) March 5, 2018
Music 101
Heat of the Moment
We mocked Asia and fans of the band mercilessly in high school, and now I don't quite understand why. They were a supergroup, formed from members of King Crimson, Yes and Emerson, Lake & Palmer. And this song would have vanished into the midst, at least for millennials, were it not for The 40 Year-Old Virgin. That opening guitar lick comes courtesy of the greatest rock guitarist living, Steve Howe of Yes/Asia. This song went to No. 1 for six weeks in 1982, which is more than most rock bands/stars can ever claim.
Remote Patrol
BYU vs Gonzaga
WCC Championship
9 p.m. ESPN
You remember Gonzaga? The Zags advanced to the NCAA championship game last spring. They're back at 29-4, ranked sixth in the country. With a win tonight, is a 2-seed in their future?…Also, ESPN2 has Pitt-Notre Dame at 2 p.m. in the ACC tourney.