http://mediumhappy.com/?p=7501
by John Walters
Tweet du Jour
THE POLICE ASKED THIS DUDE ON FIRST 48 "WHERE WERE YOU BETWEEN 4 & 5"

BRO SAID "KINDERGARTEN" LMAOOOOOOOOOOOOOOO

— Big Uzi Vert (@BlvckGrip) March 7, 2018
Starting Five
Let's Get Together!
North Korea and "Little Rocket Man" invites frenemy-in-chief Donald Trump to meet. The White House accepts. Time and place to be determined. This is beginning to look a little too much like the plot of The Parent Trap.
Where will these two meet, and will Dennis Rodman be in the room?
2. Bodacious Bagley in Brooklyn
In the ACC quarters, Marvin Bagley III put up a dominant and mesmerizing 33 points and 17 boards in Duke's 88-70 shushing of Notre Dame. What stood out about the 6'10" freshman from Tempe, Arizona, is his soft touch and his ability to either shoot the three or create off the dribble. But mostly the soft touch. Here's your No. 1 overall draft pick, NBA fans.
Astonishing stat from ESPN's Dan Schulman: In the Mike Krzyzewski era a player has gone for at least 30 points and 15 rebounds five times. Once it was Christian Laettner. The other four times it's been Marvin Bagley III. Again, he's a FRESHMAN.
3. Crosson The Finish Line*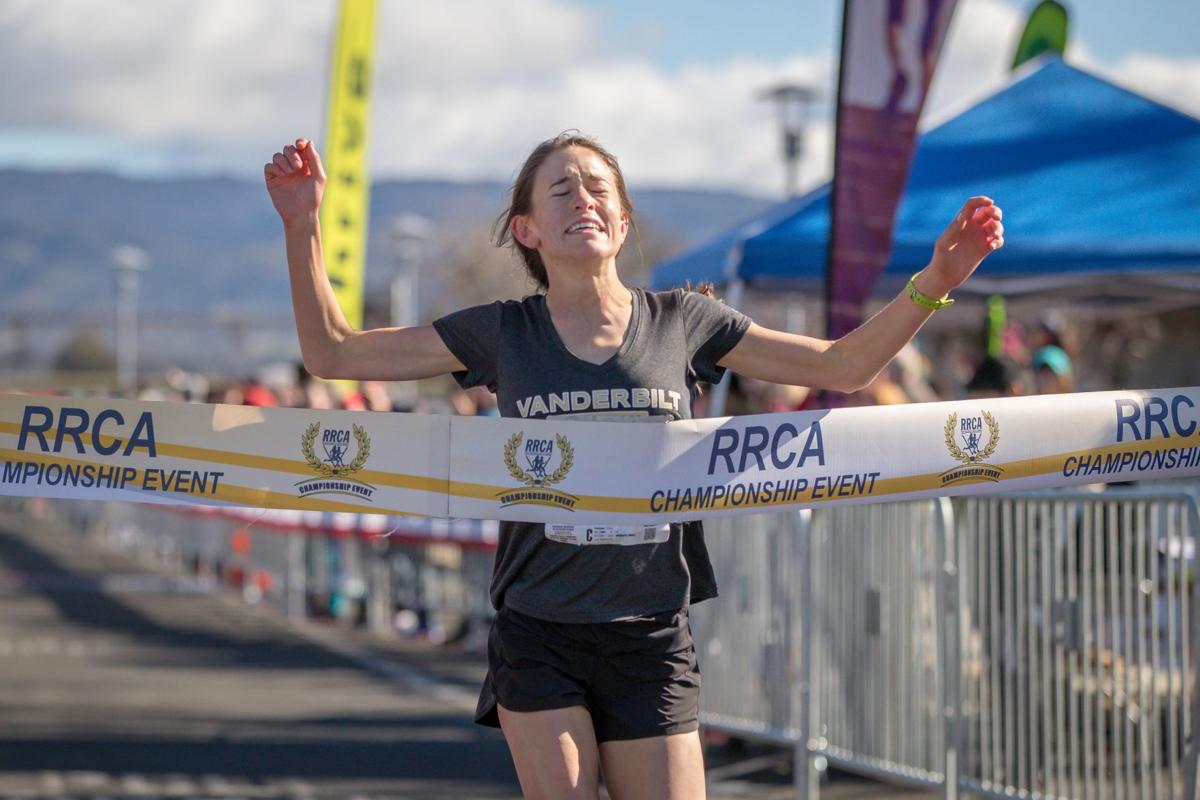 *The judges thank unpaid stringer @okerland for the tip and will accept "First Place In her First Race" (Does this fulfill our International Women's Day mandate?)
Finishing your first marathon is quite the feat of feet. But winning your first marathon? That's what 19 year-old Casey Crosson did at the Napa Valley Marathon last Sunday, crossing the finish line as the women's champion in 2:50:49.
Crosson, a Los Angeles-area native who is a freshman at Vanderbilt in Nashville, flew home for spring break, then drove seven hours north to wine country to compete. A cross-country standout in high school, she nevertheless apparently lacked the chops to compete for the Commodores in track, so at the ripe old age of teenager has turned her attention to the 26.2-mile distance. So far, so good.
4. The Odd Couple
Retread Oakland/New Las Vegas Raiders coach Jon Gruden and his boss, owner Mark Davis, take in a Warriors game. "I'm not sure those colors work on you, big guy."
5. And Now A Quick Word About Evolution
Apropos of nothing, other than a thought we had earlier this week: Let's imagine that you're 60 years old and you flat-out don't believe in evolution because there's no way, looking at man, that you are able to connect the dots between yourself and, say, an orangutan (even though we now know orangutans know how to smoke).
Consider this: Look at a picture of yourself at age 60 and a picture of yourself at age 3. Can you see any similarity between the two creatures? Other than that you both have the same body parts? Just consider the MASSIVE transformation that has taken place in one organism over the span of less than six decades.
Now, think about this: primates began around 75 million years ago, while anatomically modern humans began around 300,000 years ago. Now imagine that the furthest memory we have of man is when man first began those 300,000 years ago (even though recorded history is less than 10,000 years ago, but we'll be generous and go with 300,000 years).
So, if the 3 year-old in this analogy is the primate and the 60 year-old modern man, imagine being the 60 year-old and having no memory of your existence, no proof of it, dating back to more than two months earlier. Because that's the parallel between 300,000 years and 75 million years.
You have no proof or memory of your existence before New Year's Day 2018 and yet people are showing you photographs of yourself at age 3 (or age 13) and telling you that not only are you related to that person, you ARE that person. And you are.
That's evolution.
The reason the average person cannot understand evolution is because they cannot appreciate time and how much of it has passed. And it's just easier to believe a story about God putting the planet together in six days.
Evolution does not prove that God does not exist. It only proves that if God does exist, He is extremely patient.
Reserves
Juliet Macur of The New York Times on opioids, a small Indiana town and a high school football coach. A terrific read.
As The Daily Beast releases yet another taped conversation of a Newsweek editorial meeting, Newsweek's own talented and whimsical Zach Schonfeld interviews Bob Woodward about Watergate, investigative journalism, and his own employer.
Music 101
The Invisible Man
In the late Seventies and early Eighties Elvis Costello and the Attractions put out a slew of fantastic songs, too many of which were ignored by mainstream radio in favor of crap from the likes of .38 Special and Loverboy. This is one such song. From 1983.
Remote Patrol
SUNDAY
NCAA Selection Show
6 p.m. TBS
Remember, it's in alphabetical order first, so don't freak out, Villanova and Xavier fans. One of both of you will likely be a No. 1 seed. Interesting bubble questions: Arizona State, Notre Dame, Oklahoma and Oklahoma State.