http://mediumhappy.com/?p=7504
by John Walters
Tweet du Jour
This…
.@TheTweetOfGod Netflix drops #Humanity tomorrow.
About 15 months after you did.

— Ricky Gervais (@rickygervais) March 13, 2018
For someone who doesn't believe in God you sure do like using Me for cross-promotion, Ricky. https://t.co/fvmgCNs0Xj

— God (@TheTweetOfGod) March 13, 2018
…followed by….
Not as much as you liked using your son for 'cross' promotion. https://t.co/AoQ6qf8fx7

— Ricky Gervais (@rickygervais) March 13, 2018
Starting Five
BREAKING!!!!!!
Mike Pompeo, Director of the CIA, will become our new Secretary of State. He will do a fantastic job! Thank you to Rex Tillerson for his service! Gina Haspel will become the new Director of the CIA, and the first woman so chosen. Congratulations to all!

— Donald J. Trump (@realDonaldTrump) March 13, 2018
"Tyrant Is Sore At Rex" or "REXIT"
The president fires Secretary of State Rex Tillerson. One a week, folks. Trump didn't even notify him personally. At least on The Apprentice he'd cut people face-to-face. Now it's like getting a phone call from the receptionist while you're out doing a challenge with Donny Deutsch.
13 weeks ago. https://t.co/rTqrx4zk65

— Carl Quintanilla (@carlquintanilla) March 13, 2018
CIA director Mike  Pompeo is expected to replaced Rex, and Gina Haspel is supposed to replace Pompeo.
So, Tillerson comes right out and says Russia is responsible for the chemical attack in England, and Trump fires him the next morning?

Got it.

— Person 1A (@IDtheMIKE) March 13, 2018
Also, Trump's personal assistant John McEntee was escorted from the White House yesterday and has reportedly been fired.
A Saturday Night Massacre every week!
Sister Act!
For its "Race" issue, National Geographic profiled 11 year-old twins Marcie and Millie Biggs, and probably got a "Cancel My Subscription!" card from Clay Travis. Oh, well. Their point is that race is just a made-up construct. There's no real genetic basis in it.
2. See No Evil
The Republican-run House Intelligence Committee, overseen by Devin Nunes (R-Cal), has ruled that there was no Russian collusion with President Trump before the election. The HIC basically opened the basement door, looked down the stairs, and asked, "Is anyone hiding down there?" and when no one answered—or maybe they'd been knocked out by a Russian-made military-grade nerve agent—simply concluded that no one must be hiding in the basement. You know…
Rep. Tom Rooney just went on @CNN and contradicted the @GOP House Intelligence Committee.

Rooney said Russia did try & help Trump get elected.

Asked why his committee was ending the probe, Rooney said his committee has "gone completely off the rails" & "lost all credibility."

— Ahmed Baba (@AhmedBaba_) March 12, 2018
3. Valentine's Day of Reckoning
Teddy Valentine, one of those celebrity officials, won't be working the NCAA tournament this March. It's because of the incident (video here), which happened in early January, when Valentine turned his back on North Carolina's Joel Berry at the start of a dead-ball timeout. Berry had a legitimate gripe that he wanted to discuss with Valentine and, oh, Berry just happened to be the MOP of last year's Final Four so maybe you give him the time of day.
We don't feel sorry for Valentine. The world doesn't need arrogant referees; just impartial and conscientious ones.
And, yes, the MH Knockout Pool will commence on Thursday morning, but you may send your Day 1 Pick (in the comment section) as soon as you like. Remember: You pick one team per day beginning Thursday and you cannot use the same school twice. Last one alive gets the $100 pool.
4. Conductor Unbecoming*
*The judges will not accept "Oh, Maestro" or "Aria You Kidding Me?"
Like something out of an Italian verismo, the Metropolitan Opera fired music director emeritus James Levine, 74, yesterday. Levine was canned after an investigation found credible evidence of continued sexual abuse and harassment of vulnerable talent in the early stages of their careers. The Met interviewed at least 70 people before concluding its investigation.
Levine had been artistic or music director at the Met from 1976 until 2016, so that's potentially 40 years of grabbin' 'em by the Puccini. Stay tuned for more stories to emerge.
5. East River Tragedy
Five people perished—only the pilot survived—when this helicopter ditched in the East River south of the U.N., near Stuyvesant Town, on Sunday. All the victims were between 26 and 34.
The pilot, Richard Vance, told investigators that a passenger's bag may have inadvertently hit the emergency fuel shutoff button. But that's unlikely.
Meanwhile, this was a doors-off flight that allows passengers to take cool Instagram-ready pics but is a recipe for catastrophe when the flight, which landed softly enough for all passengers to survive, goes down. The passengers were unable to free themselves from the harnesses, the helicopter turned upside down, there was likely plenty of PANIC, and the upside-down craft drifted 50 blocks in the cold, swift current. Everyone likely drowned while strapped into their harnesses.
Just awful.
Music 101
Tea For The Tillerman
The closing track off the eponymous 1970 album that The Village Voice gave a B-minus. Related: The Village Voice is no longer around. You may recognize this 61-second ditty as the theme song from "Extras," in which case, good for you cuz you know quality.
Remote Patrol
NIT: Hampton at Notre Dame
9 p.m. ESPN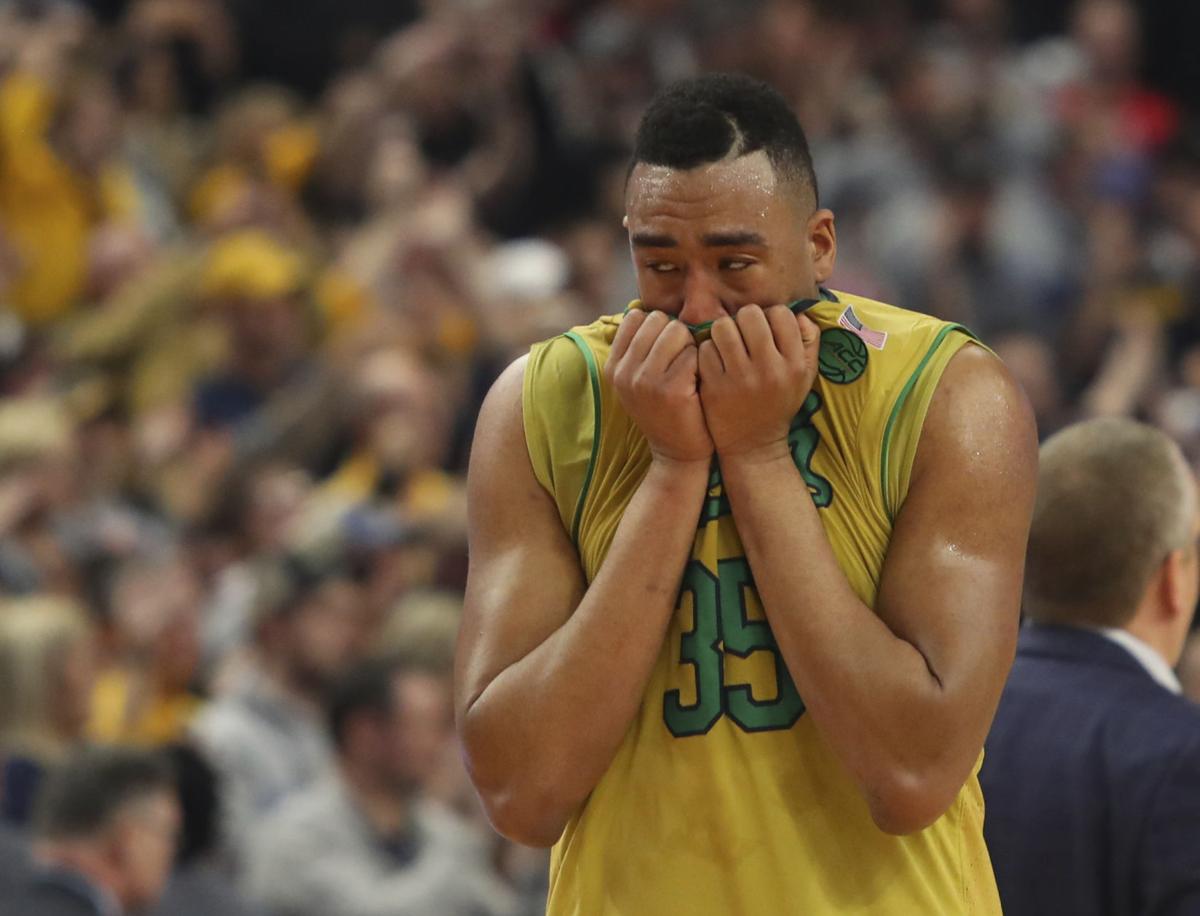 Is it bedtime for Bonzie? We hope not. Oh sure, go ahead and watch the play-in game if you must. We'll watch the Irish try to get to .600 on the season.