http://mediumhappy.com/?p=7547
by John Walters
Tweet du Jour
Time and time again, people will ask "why?" The more I respond to this question, the less I think there needs to be an answer.
.#wednesdaywisdom #racehappy #SpartanRace https://t.co/zpiSllmZwT pic.twitter.com/Wtp6pAPC7J

— Amelia Boone (@ameliaboone) April 5, 2018
Starting Five
A Border Context
Is illegal immigration from Mexico a massive problem? Your mileage may vary, but it is a massive phenomenon. Last month illegal crossing apprehensions spiked 37% from February's total, up to 50,000 humans (our guess is there are more than a few who were apprehended more than once).
Why the sudden influx? You can never be too early for Coachella, especially when Beyonce and Eminem are headlining on consecutive nights.
Anyway, even though illegal border crossings are near a 46-year low (or were before March), that's a lot of humanity crossing over without using the proper channels. So President Trump has decided to deploy the National Guard to "the border," but does he have any idea where to place them?
The U.S.-Mexico border is 1,945 miles long. By comparison, the distance from San Diego to the Canadian border, roughly the Pacific coast of the U.S.A., is 1,300 miles long. Granted, we imagine the National Guard has sophisticated tracking equipment, infrared vision, etc., but on average, you'd need 4,000 Guardsmen just to position one at every half mile along the border. Now multiply that by three (12,000 Guardsmen) if you put them on eight-hour shifts.
And, oh, you know, it's already approaching 90 degrees in southern Arizona in early April and it's only about to get warmer the next five months. We don't have a conventional answer, but we do have a radical one: Invade Mexico.
Now, you do that one of two ways: 1) Military invasion, and our forces go in 100 miles deep. We inform President Nieto that we do not want this territory permanently, but that this is the new DMZ, a No-Hombres-Land, until further notice. It's not U.S. territory and it's not Mexican. It's simply a buffer zone, and anyone spotted making a run for the border (outside of towns in which they live) will be shot on sight. Harsh, we know, but effective.
2) Economically invade. To hell with NAFTA and the rest, Walmart and McDonald's and Home Depot and whoever wants can set up shop in all Mexican towns north of Mexico City with all the protections a U.S. business would have stateside. Boom! Jobs happen, the economy flourishes, and no one wants to travel north any more.
2. Shohei Can You See?
Angels rookie Shohei Ohtani, who both pitches and hits, homered off former Cy Young Award winner Corey Kluber yesterday. Ohtani, who is Japanese, becomes the fourth Major Leaguer in history to hit two home runs AND record a win in his first week in the big leagues.
The real story about Ohtani (SOMEONE WAKE UP COLLEGE SPORTSWRITER TWITTER!!!) is the extremely unfair nature of his deal. Due to the agreement between baseball and MLBPA, Ohtani, 23, is only able, as a rookie 25 years old or younger, to earn the MLB minimum of $540,000 this year plus the maximum signing bonus of $2.3 million. Contrast that with the $20 million the Angels paid his former Japanese team, the Nippon Ham-Fighters, for his rights. The Angels are paying Ohtani's former employers seven times what they are paying him.
There is a rising sun to Ohtani's fortunes, though. His teammate Mike Trout, the best player in the American League the past four years, earned the then-minimum $510,000 as a 21 year-old rookie in 2013. This year he's baseball's highest-paid player, earning $34 million.
3. RG3 You Kidding Me?
All but three of the quarterbacks who started in the last eleven Super Bowls are still in the NFL (and starting). The three who are not are Kurt Warner, 46 (retired, Hall of Famer), Peyton Manning, 42 (retired, future Hall of Famer) and Colin Kaepernick, 30.
While we are not suggesting that Kaepernick has Hall of Fame potential, it was ironic, on the 50th anniversary of Martin Luther King's assassination, to learn that the Baltimore Ravens had signed Robert Griffin III to play quarterback. RG3 had been brought in to toss passes to wideout hopefuls and apparently the black birds liked what they saw and offered him a deal.
Last month The Undefeated posted a list of "The 50 Quarterbacks Who Have Signed Since Colin Kaepernick Became A Free Agent." Names such as Joe Webb, Mitch Leidner, Zac Dysert, etc. It's not just that Kaepernick has not been signed: no one has even invited him to throw to their wideouts, a la RG3. Hell, Johnny Manziel may find NFL redemption before Kaepernick does.
You've devoted your career to reversing MLK's gains. Your lip service to him today is borderline obscene. https://t.co/5LXLF49TMA

— Austin Murphy (@ausmurph88) April 5, 2018
(The author of this tweet, MH friend Austin, covered the NFL for Sports Illustrated for approximately two decades)
All for taking a knee. It's not that Kaep is Russell Wilson or even a Pro Bowler anymore, but no one on that list of 50 ever led his team to a pair of NFC Championship Games and one Super Bowl (in his first three years in the league). It's confounding, if you base it strictly on talent, that no NFL team will sign him. It's difficult to come to any other conclusion than that he's being blackballed.
4. The Wrath Against Khan
Good news: There are places on Earth that actually stand behind their stated goals of protecting endangered species. In India, Bollywood actor Salman Khan, star of such films as Karan Arjun and Biwi No. 1, has been sentenced to five years in prison for poaching two rare antelopes while on a film set. Let's hope the notoriously corrupt Indian government sticks to this sentence and is not "persuaded" to let Khan off on appeal.
5. No Nails Necessary
This is Kizhi Pogost, a church built in the 18th century on an island in the middle of a lake in Russia. It's located 120 or so miles northeast of St. Petersburg. What makes this edifice so spectacular besides the very sight of it is that it was constructed entirely of wood—no nails—and that it has survived more than 200 years without succumbing to fire. It is the world's tallest building built entirely of wood.
It is now a designate World Heritage Site. Whenever we are in need of wonder, we head to nationalgeographic.com
Reserves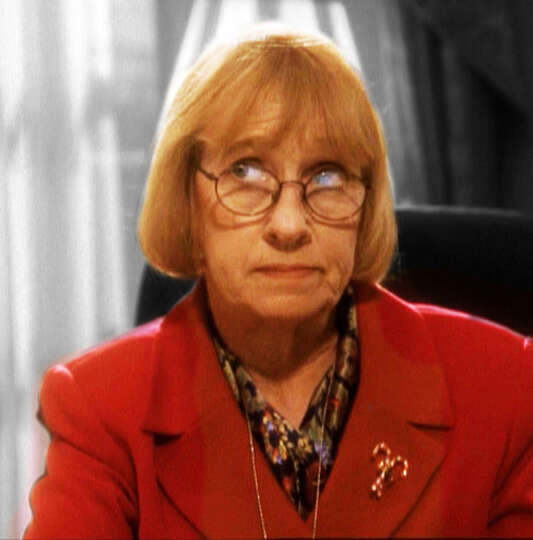 Just an observation/tip here. We've started going back through The West Wing on Netflix as a coping mechanism. There's a scene in Season 1, Episode 2, where Toby approaches the desk of Mrs. Landingham and asks if the president is busy. "It's 9 a.m.," she replies. "He's upstairs in the residence with the First Lady watching Regis and Kathy Lee."
"Really?" Toby asks.
And she shoots him a "Child, please" glare.
Imagine, a presidency where POTUS was at work by 9 a.m. as opposed to taking advantage of "executive time."
Music 101
Bad Blood
I'm trying to imagine Neil Sedaka and his manager talking backstage moments earlier. "You really gonna wear that?" "Yeah." "Um, okay." This song remained at No. 1 on the Billboard charts for three weeks, aided by Elton John's backing vocals.
Remote Patrol
The Masters
3 p.m. ESPN
First round coverage from Augusta. Tiger will likely be through by the time they come on air. C'mon, Lefty!
Frozen Four
Minnesota-Duluth vs. Ohio State
6 p.m. ESPN2
Michigan vs. Notre Dame
9 p.m. ESPN2
Three Big Ten schools (including the Irish, who won the conference regular season and tourney in their first season) plus the in-state school meet in Minneapolis.