http://mediumhappy.com/?p=7559
by John Walters
Starting Five

1. Board Certified
In Oklahoma City's 82nd and final regular season game, Russell Westbrook grabs 20 rebounds to give him a season average of 10.1 boards per game, which in turn gave him a second consecutive season of averaging a triple double (something no one had done since Oscar Robertson in 1963). For the record Westbrook finishes with averages of 25.4 points, a league-high 10.3 assists, and 10.1 boards per game.
Oddly enough, last night Russ grabbed 20 boards, dished out 19 assists, and yet scored just 6 points (was that part of a deal he made with his Thunder buddies?). He becomes the first player in NBA history to average a triple-double over a season twice.
The Thunder will face the Utah Jazz in Round 1.
2. Take Your Paul And Go Home
House majority leader and eternally 30 year-old looking-guy-sporting-a-benign-grin Paul Ryan (R-Wisconsin) announces that, now that he's helped install a kakistocrat in the White House and ensure that the federal budget will ballon beyond $20 trillion deficit (it was actually ELIMINATED during the Clinton presidency), he will not seek reelection this autumn.
Ryan is one of as many as 40 Republican congressman who will not seek reelection this year. The Elephants have a majority (238 to 193) in the 435 member House of Representatives, but a swing of 24 seats would change that.
Ryan: "What I know is if I'm here for one more term, my kids will only know me as a weekend dad. I simply can't have that."
What I know: If Ryan's there in November and beyond, there's a strong chance he and his fellow Republicans in the House would have to vote on the impeachment of a president with overwhelming evidence to support it. In that case their votes would either cast them as pariahs with hardcore MAGA types or, by their refusal to impeach, be permanent stains on them in American history. So they're going to run…away.
From The Atlantic yesterday, Ronald Brownstein's lead graf:
Paul Ryan, who once aspired to advance the vision of conservative icon Jack Kemp, will leave Washington carrying a more tarnished legacy—as the most important enabler of Donald Trump. No one in the GOP was better equipped, by position and disposition alike, to resist Trump's racially infused, insular nationalism, or to define a more inclusive competing vision for the party. Instead, Ryan chose to tolerate both Trump's personal excesses and his racially polarizing words and deeds as the price worth paying to advance Ryan's own top priorities: cutting spending; regulations; and above all, taxes. The result was that Ryan, more than any other prominent Republican, personified the devil's bargain the GOP has signed with Trump.
History will remember Paul Ryan as a boyishly handsome coward. As it should.
3. Meme Streets
The Orange County Choppers meme has been all over your Twitter feed the past fortnight, and like us you may be wondering where it all sprang from. Here's the explanation.
4. M.I.T. Aphrodite
Brad Pitt noticed his buddy George Clooney was happy with his accomplished Middle Eastern wife, and now he's somewhat following suit. Meet Israeli native Neri Oxman, 42, an MIT professor of architecture and design who is also an acclaimed artist.
Pitt and Oxman have reportedly been an item since last autumn and maybe Oxman, as an acclaimed architect, will be able to explain to Pitt why MIT has the ugliest buildings of any campus in America.
5. SI's Boswell Takes Another Look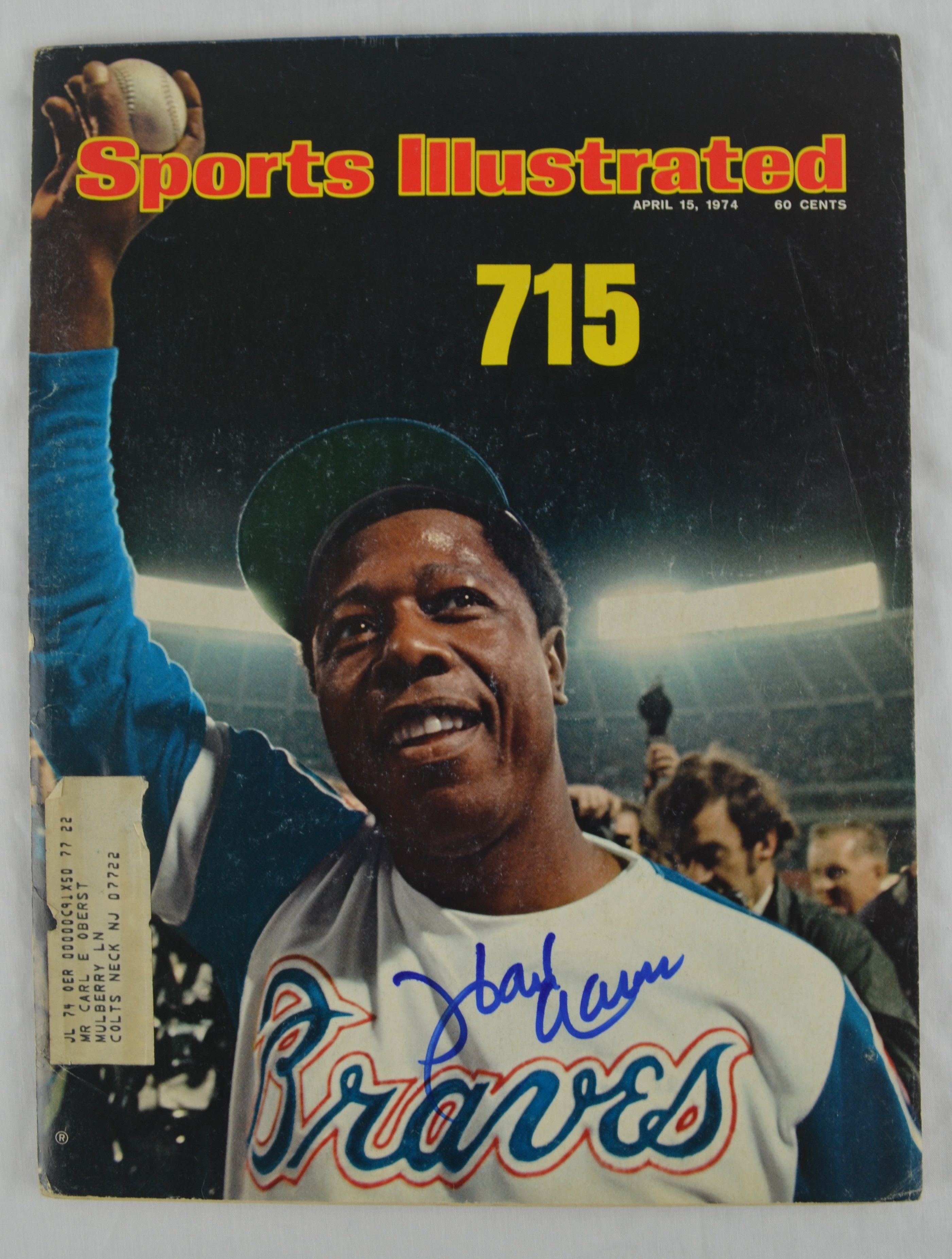 This former Sports Illustrated staffer enjoyed the fathoms-deep dive Michael McCambridge took on the current and future state of the magazine in The Ringer. As someone who's about five years younger than McCambridge, who in 1997 wrote the definitive history of the magazine, The Franchise, I completely got where he was coming from in terms of recalling how disappointed you were as a kid if your SI did not arrive in the mail by Friday afternoon (the Swimsuit issue never did, because my mailman was taking it home for himself for a day….Ew!).
McCambridge—who did not contact me—asked the essential question: Is SI's demise a product of the internet or of its own making and of course the answer is BOTH. Besides the advent of ESPN (which, as McCambridge points out, SI had the chance to purchase in 1984 but passed on), the web was absolutely destined to cut into SI's influence and hence, profitability.
Above that, though, here's some notable errors the magazine made: 1) Editors: Before the mid-Eighties, all editors were former staff writers; this situation created more of a bond between the two camps, as editors understood and appreciated the job that writers performed (and the hardships of travel). At a certain point, however, that practice ended, which created an unnecessary animosity between some editors and writers, almost a tug-of-war of egos. I could name a person or two here, but it's not necessary and the people who were there in the Nineties would know to whom I'm referring, but some of these guys were simply so caustic and, let's face it, unhappy, that they drove talented writers away. As one inveterate senior writer told me a long, long time ago, back when SI was still THE major player in sports media, "SI is a great place to work, but it could be so much better and it wouldn't be hard to improve."
2) Continuity: SI has always hired some established writers from afar (e.g., Dan Jenkins, Rick Reilly) but what happened while I was there is what happens in too many corporate spaces: the people who are classic middle men, who conform to the norm as opposed to shaking things up a bit, are the ones who survive and advance. And so what you get is something not unlike what's happening in the West Wing right now: a team of cronies. There are still terrific and dedicated people at SI; the shame is some of the people who were let go and made an exodus on their own (and I recognize how self-serving this graf may sound, but I'm talking about other people besides myself) are not around. SI could use their talents and, more important, their spirit.
3) It's The Writing, Stupid: SI still has some outstanding writers, one of whom is Alan Shipnuck, whose piece on Patrick Reed and his estrangement from his family following his win at Sunday's Masters was the type of story the magazine used to regularly plumb from the depths. What I don't see, and what used to be par for the course at the mag when I was there, is something found directly in the word "writing," and that is WIT.
As a boy and then a teen and then a college student, I could appreciate the bonus pieces by Frank Deford or William Nack, but there was also, in every issue, a story or two that illustrated, in a humorous way, the human condition. Purveyors of such prose were Dan Jenkins, Rick Reilly, Roy Blount, Jack McCallum, Curry Kirkpatrick, etc. During my era Steve Rushin, who still writes for the magazine on a semi-regular basis, took this form to an unprecedented level.
But where are these writers today? How often does anyone quote a line from SI today? And while this returns to No. 2, it's a shame that there are so many fantastic SI alums out there, many still in their prime, who if the leadership atop the masthead had been different, might still be there today: Sally Jenkins, Jeff Pearlman, Tim Crothers, Jeff MacGregor, to name four.
Granted, some of the most talented writers wanted to get on with their (family) lives and decided to veer out of the express lane and the madness of missed connections, or four days South Bend, etc. Top-tier scribblers such as Alexander Wolff and Rushin still contribute to the magazine, but not as frequently. These are more than simply writers: they are voices, smarter and more insightful than anyone whoring themselves out on Around The Horn, etc., with whom a generation of sports fans are unfamiliar ("Where have you gone, Richard Hoffer/A nation turns its lonely eyes to you").
Peter King is the most trenchant—and popular—voice at SI these days, and by all consent an absolutely wonderful guy. But he was always a fantastic cook, not a Michelin chef. Every editor knew that. Where are the top chefs on the masthead today? And finally…
4) Chris Stone: The managing editor, who has spent his entire career at SI, is mentioned in McCambridge's article. When one staffer described him as "heroic," I not only threw up in my mouth but out the other end. I nodded when McCambridge wrote that SI's mission was "uncertain" and that what it needed was "a visionary." The problems he was describing with SI are the character flaws of its leader: someone with a glossy cover who at heart doesn't really know who he is. Someone who when I worked directly under him found his best ideas by picking up other brands at the newsstands and simply "borrowing" their most innovative concepts.
From McCambridge's piece: "[Stone's]  so relentlessly positive," says one friend. "He's the one who'll say, 'I think we're going to be OK after this round of layoffs.' Or, 'It's going to be better for us if we go to twice a month.'"
Relentlessly positive? I know a few ex-writers, heroes of mine, who'd read that quote and substitute "full of bullshit" for "relentlessly positive." And when you work at a journalistic publication, at least as a writer, what you crave is truth and candor. Not "relentlessly positive." So what if your boss tells you how great things are going to be? What's the truth?  Do sunny statements such as the one above (similar to pronouncements I heard when I worked for him from 2003-2006) assuage the reality when the layoffs come—and they do come—and you realize someone who never wrote more than a couple stories for the magazine and whose most formidable talent has been his ability to schmooze with the boys on the publishing side is deciding staffers' fates?
No one at SI could have prevented the deterioration of its influence over the last two decades, because the 80-foot wave that is the web came along and SI started paddling too late. And even if it had been among the first to ride that wave, the magazine was never going to be as influential. What afflicts SI, what afflicts every magazine, and what those of us old enough to remember will affirm, is that once upon a time holding a magazine in your hands provided even more satisfaction than holding a smart phone does today. A magazine was truly a thing of value ("Can I read that when you're done?). No longer, alas.
That's an evolution that no managing editor could have prevented. But at the top, SI could have been in better hands the past decade. Only this week I was having lunch with another former SI staffer and we were talking about SI's future. We hope it survives. We hope there is an angel investor out there, a baseball-and-buckets billionaire Bezos, who recalls fondly the impact SI had on him or her as a youth and gives it the mandate, and the bucks, to operate to the best of its ability. To return, as a print publication at least, to providing the most provocative and incredible photographs to accompany the most delectable prose you'll find in anything held together by staples (or Staples).
It's possible. Will it happen? We'll see.
Music 101
Home By The Sea
For as commercially successful as Genesis and later Phil Collins were—more than 150 million albums sold—this 1983 song never earned its due ("Turn It On Again" is our favorite post-Gabriel Genesis tune) and never charted as a single. Listen closely to the lyrics: it's the tale of a burglar who breaks into a home only to discover that it is haunted; the ghosts capture him and force him to listen to their stories ("as we relive our lives in what we tell you…").
Remote Patrol
Around The World In 80 Days
10 p.m. TCM
1956: A year that gave us epic films such as Giant, The Ten Commandments and The Searchers, the last of which was not even nominated for Best Picture. But this film, starring David Niven and based on the Jules Verne novel, took home the Oscar. Five years after this film was released, Russian cosmonaut Yuri Gagarin would go around the world in less than one day.
***
Are you still here? Great! Two items: 1) Would you want to receive a daily email reminder that It's All Happening! has been posted? If yes, hit me up in the comments (if no, I'll take your silence as your answer). 2) The bank is always open; this blog is free and I'll keep it as such but if you want to donate, our PayPal account is trumansparks88@gmail.com. I don't see any reason to charge readers, but I'm also happy to receive donations.