http://mediumhappy.com/?p=7586
by John Walters
Starting Five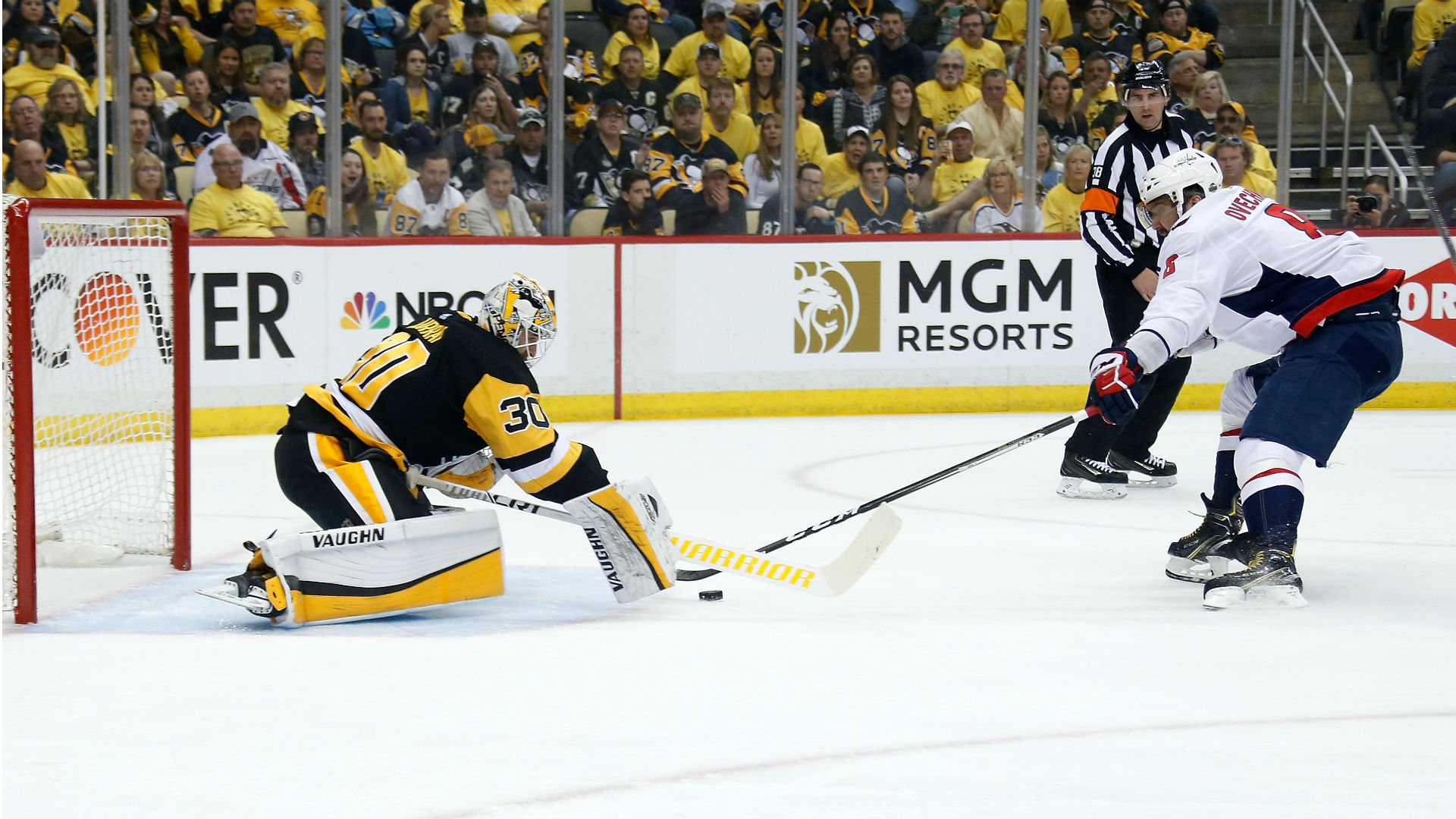 Ove Time!
In Game 3 of the Eastern Conference semis between the Capitals and Penguins, Alex Ovechkin scores the game-winner with 1:07 left in Pittsburgh. Caps win 4-3 and take a 2-1 series lead.
salute pic.twitter.com/jIlQtatKI8

— Stephen J. Nesbitt (@stephenjnesbitt) May 2, 2018

This is the 10th time the Caps have been involved in the Stanley Cup playoffs in the Ovechkin era, and he is undoubtedly, at worst, the second-best player of his era, but they still have yet to advance to a Stanley Cup final. The Penguins have knocked them out three times, including the last two. They are Ove due to at least sniff the Cup.
2. Doctor My Lies*
*The judges hope you are a Jackson Browne fan….
Forget for a moment that Donald Trump's personal physician, Harold Bornstein, looks as if he's been dipping into his own stash with profligate abandon….
February 1, 2017: In an interview with The New York Times, Bornstein offers that he had prescribed his patient Donald Trump hair growth medicine for years (apparently doctor-patient privilege isn't as vital to Bernstein as attorney-client privilege is to Michael Cohen).
February 3, 2017: According to Bornstein, Trump thugs raid his office and seize all medical records relating to Trump and even confiscate a framed photo of the two men. "I couldn't believe anybody was making a big deal out of a drug to grow his hair," Bornstein told NBC. "It certainly was not a breach of medical trust to tell somebody they take Propecia to grow their hair."
May 1, 2018: Bornstein shares all of this information in an interview with NBC News. Then he confesses to CNN that the superlative results of a physical exam he gave Trump in December of 2015 that features inimitable Trumpian bombast ("If elected, Mr. Trump, I can state unequivocally, will be the healthiest individual ever elected to the presidency") was dictated by his patient. "He dictated that whole letter. I didn't write that letter," Bornstein told CNN on Tuesday. "I just made it up as I went along."
Trump, who turns 72 in June, is the oldest person ever elected president. In his defense, his stamina and energy has never been an issue while he has been in office. Still, it's just another example, if true, of Trump demanding you compromise your professionalism or value in service to him, to loyalty, while understanding how quickly he will cut you off if your fealty and subservience is not utterly complete and unequivocal at all times.
Also, given what started this kerfuffle (the Propecia revelation), just how vain Trump is.
3. KKK: Kanye & Kim Kardashian
Oh, how beautiful was this. Here's one of the world's most famous celebrities talking out the side of his arse ("When you hear about slavery for 400 years….for 400 years? That sound like a choice") and then as he's leaving, Kanye West is confronted by a TMZ underling who basically lets him have it, verbally, between the eyes. YOU HAVE TO WATCH.
Don't we all wish we could get a minute to rant at our favorite artists for betraying their values? "Bruce, I love you, man, but what's with all the synthesizers on 'Dancing In The Dark?'"… Or, "Bono, for the love of God, put DOWN the megaphone!"
4. Knocking On Heaven's Door*
*The judges will also accept "Death Wish"
This is David Goodall. He's an Australian botanist, based in Perth, and on April 4 he celebrated his 104th birthday (why are all the cool scientists named Goodall, by the way?). When he blew out the candles of his birthday cake, his wish was to die. He's had enough. It's time to go home. If you have older friends or relatives, you know that they usually like to depart from any gathering early. Well, David's just taking that idea up a notch.
He's flying to Switzerland, where euthanasia is not expressly forbidden, and he plans to leave this existence next Thursday, May 10th. He has no weekend plans, apparently. We salute you, David. You've had enough of this party and you just want to go home. Understood.
5. Mike Drop
Yesterday Mike Francesa's Jay Leno turn came to fruition as he returned to broadcasting on WFAN after about a year of "retirement." Francesa smoked the peace pipe with the three aging millennials he replaced (Chris Carlin, Maggie Gray, Bart Scott, whom you can refer to as CMB but they're not going to  last long enough at WFAN or anywhere else where you'll be needing to commit this acronym to memory), and then moved on to talking about the Yankees-Astros (and apps, and not fried zucchini) in his newly streamlined 1-3 p.m. slot.
I mean, even Dallas at least tried to explain things with Pamela waking up from a dream, right?

— Steve Politi (@StevePoliti) May 1, 2018

None of the three people he replaced had the audacity to call him out for going Leno on their Conan. And that's why, unlike Francesa (or Howard Stern), they'll never find a loyal or yuuuuuge audience.
Reserves
There May Be Hope For The NBA Yet (But We Doubt It)
They called a lane violation on LeBron James last night. Finally. Yes, it matters. Below, Dan Dakich will tell you why….
Music 101
Le Freak
But what if we don't want to freak out? The New York City-based band Chic didn't give a damn. This 1978 tune went to No. 1 on the Billboard Hot 100, R&B and disco charts. Someone is doing a line while they listen to this song somewhere right now.
Remote Patrol
Champions League
Liverpool at Roma
2:30 p.m. FS1
After yesterday afternoon's second-leg semi-final thriller from Madrid, this one has a lot to live up to. The fun part here is Liverpool's Mohamed Salah was just named Footballer of the Year and now he's returning to the venue where he played as a member of Roma before moving over to Liverpool last summer. Liverpool won the first leg 5-2, which means that Roma must win by 3 goals (and keep Liverpool to 0 or 1 goal) in order to advance.