http://mediumhappy.com/?p=7637
by John Walters
Tweet du Jour
When you're almost done picking teams in gym class. pic.twitter.com/HjblABuKsm

— Mike Scollins (@mikescollins) June 12, 2018
Starting Five
Mission Kim Possible
The question is, Why did Kim Jong Un consent to meeting with Donald Trump and my best answer is that he just wanted to meet a bonafide, cartoon-character TV star from the United States. Same reason he's friends with Dennis Rodman.
Would Kim ever give up his nukes? Nooooooooooooooo. Would we be doing this dance with NoKo if we believed he had no intention of giving up his nukes? Nooooooooooooo. This is like a blind date in which she thinks he's rich and he thinks she's easy and they're both about to be very disappointed.
But I could be wrong….
Fox & Friends host slips: Trump's North Korea summit is a 'historic meeting between two dictators'.

The best part about it is the fact it happened as he was exiting Air Force One in Singapore.
https://t.co/dK10yFBYJ2 pic.twitter.com/T899YDm4Q4

— Red T Raccoon (@RedTRaccoon) June 10, 2018

One last thing: When Fox News "slipped" and referred to both men as "the two dictators," they sort of got it right. And this may be another reason Kim met Trump. The world's strongmen (Kim, Putin, Xi) recognize the breed and may see this as an opportunity to undermine the U.S. It's like, We're no longer dealing with the U.S.A., we're dealing with a wannabe tyrant who just happens to have the keys to the car. Maybe we can appeal to his ego and help damage their democracy in the process.
For the record, Trump agreed to give up military exercises with South Korea in the region and remove U.S. troops while Kim agreed to give up smoking next month. Or something like that.
2. Shohei, Can UCL?
How do you pronounce "Tommy John Surgery" in Japanese? California Angels (shaddup!) pitcher/designated hitter/rookie phenom Shohei Ohtani already may need TJS and it's not even Flag Day yet. Wow.
Ohtani is 23. Stephen Strasburg. Matt Harvey. Ohtani. Why does baseball keep eating its young?
Ohtani, who has a Grade 2 sprain of his ulnar collateral ligament, may not return until 2020 (How do we get Trump to sprain his UCL?). He leaves with a .289 batting average and a 3.10 ERA (4-1 record).
3. Bode's Grief
This is shattering. The 19 month-old daughter of retired U.S. skier Bode Miller and his wife, Morgan, drowned on Saturday. How does this happen? How as a family do you recover?
The Millers were attending a party at a neighbor's on Saturday when daughter Emeline wound up in the pool. Efforts to resuscitate her were fruitless. "We are beyond devastated," Bode wrote on Instagram. "Never in a million years did we think we would experience a pain like this. Her love, her light, her spirit will never be forgotten. Our little girl loved life and lived it to its fullest everyday."
Being a parent is an incredibly tough job. We wouldn't know, but man, you let your guard down for two minutes and your entire life changes.
4. Bye Bye, Bond Girl
Eunice Grayson, known better to James Bond fans as Sylvia Trench, has died at the age of 90. The First Bond Girl appeared in two of his films, Dr. No and From Russia With Love. In the former film 007 meets her at a card game and utters for the first time the immortal words, "Bond. James Bond."
There is no news on how exactly Grayson passed from these mortal coils, but suffice it so say she was not dipped in liquid gold.
5. As Close As We'll Ever Come To Summiting Mount Everest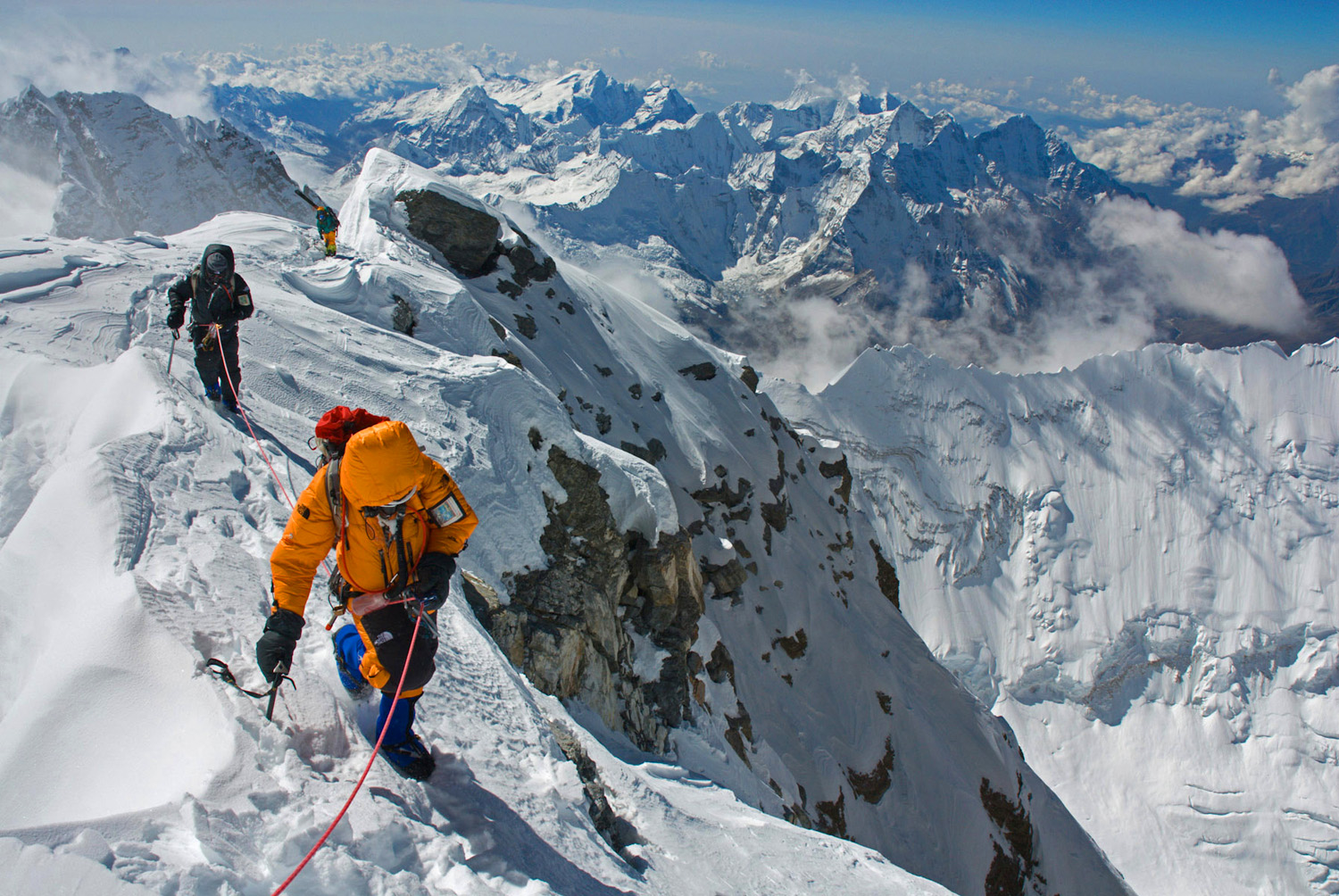 Thanks to Outside magazine for putting Everest: The Summit Climb, a film by Elia Saikaly, on its website. This is gobsmacking, no?
Reserves
What a way to steal a run pic.twitter.com/OFDiFB36iV

— Sports Illustrated (@SInow) June 12, 2018

This is like a "Focus On What's Truly Important" inspirational poster in video form.
Music 101
Jackie Wilson Said (I'm In Heaven When You Smile)
So many bands, performers, acts seem tied to a particular period in time (Creedence Clearwater Revival, the late '60s; Duran Duran, the early '80s), but Van the Man just kept releasing great track after great track that seem untethered to any particular pop culture wave. This one, from St. Dominick's Preview, was released in 1972. It was recorded in the Bay Area.
Remote Patrol
On The Town
8 p.m. TCM
New York, New York/A helluva town/The rent is up and the F train is down/The people think DeBlasio's a clown/New York, New York/It's a helluva towwwwwwwn!
Gene Kelly and Frank Sinatra at their very best.