http://mediumhappy.com/?p=7779
by John Walters
Tweet Me Right
LEAHY: Judge Kavanaugh, I'm trying to get a straight answer from you under oath. Are you Bart Kavanaugh that he's referring to, yes or no?

KAVANAUGH: You'd have to ask him.

Letter is signed "Bart." https://t.co/i2p0japj5v

— Kaitlan Collins (@kaitlancollins) October 2, 2018

He wasn't exactly lying, it's just that he knew the truth and chose not to share it. Bart O'Kavanaugh's going to make such an upstanding Supreme Court justice.
Starting Five
1. Successive Celebration Rule
Let's raise a lukewarm Hamm's to ol' Rule No. 7: Last night, actually earlier this morning, the Colorado Rockies became the second visiting team in as many days to celebrate on the infield at Wrigley Field. As our friend Cecil Hurt tweeted, "Wrigley Field's infield is now available for weddings and bar mitzvahs."
What a bad October for the Cubs: two homes games in which they score one run each game. And now they're out. You can talk about The Hug, or Gore's swinging errantly at ball 4, or how the Rockies scored the winning run on a trio of consecutive two-out singles, or how this was, in terms of innings (13), the longest elimination game in Major League history.
Us? We just doubt you'll ever see two different visiting clubs celebrating on the same team's infield on consecutive days.
2. Human Filth
WATCH: President Trump mocks Dr. Christine Blasey Ford, who has accused Trump's Supreme Court pick Judge Kavanaugh of sexual misconduct, during rally in Mississippi. https://t.co/pZfWN8IFMV pic.twitter.com/81YEs8oXr5

— MSNBC (@MSNBC) October 3, 2018

You had to expect this, right? Donald Trump, at a rally in Mississippi, demeans the testimony of Dr. Christine Blasey Ford. This is vintage "Grab 'Em By The P*ssy" Trump. The real Trump. This is how he feels about any woman who would dare to disrupt a man's power game.
We will give him this: he's an excellent performer when he's focused. Ted Cruz couldn't deliver that oration. Little Marco couldn't. Jeb? Child, please. Obama could've, he just wouldn't focus his energy on calling a woman who comes forward with a sexual assault allegation "really evil people."
Our friend and weekly MH contributor, Chris Corbellini, posted this video from Talladega Nights last week. Even though the movie is 12 years old, watching it we realized this is who we are as a country: Half of us are Chip, and the MAGA crowd is Ricky Bobby, Cal, his wife and sons, Walker and Texas Ranger. Watch and tell us different.
3. Feeling Queasy on Sulawesi*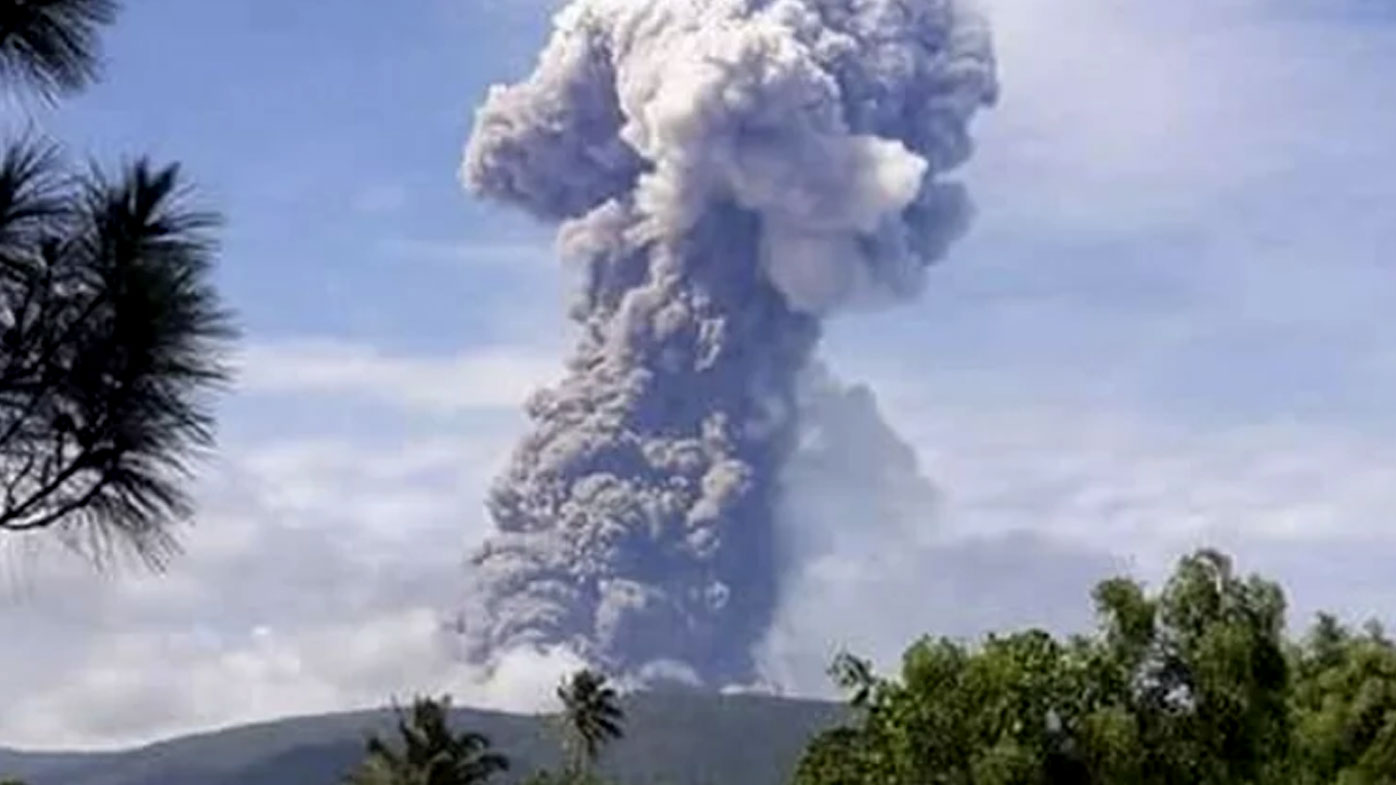 *The judges won't even consider accepting "It's Not Easy Being Sulawesi"
Last week, a magnitude 7.5 earthquake struck off the Indonesian island of Sulawesi, inciting a tsunami that killed more than 1,400 people. Think about that number. Then, a day or two ago, a volcano erupted. No wonder people create gods.
And here I am on the East coast bemoaning humidity or subway delays. It's all relative, yo.
4. The Ballad of Fred and Donald
So yesterday The New York Times came out with the latest "This Will Blow The Doors Off The Trump Presidency/Campaign" story (what are we up to now, 413?), alleging massive tax fraud that began with Donny's dad, Fred Trump, and continues to this (yawn) day.
For your sake, we read the piece. Items:
— Starting when he was a toddler and continuing to this day, DonaldTrump received the equivalent today of at least $413 million from his father's real estate empire, much of it through tax dodges. As Stephen Colbert wondered aloud, " "So, let me get this straight: At one point, Donald Trump was an extraordinarily wealthy toddler. And today? He is still that."
—Trump's parents, Fred and Mary, were able to transfer more than $1 billion to their children and avoided paying the 55% tax rate. Their rate was closer to 5%. You got a problem with a 55% tax rate? So do we. But the law's the law. Of course MAGA will just proclaim that the Trumps are smart on one hand while insisting that a first-time drug offender be cuffed and imprisoned (now, if the Trumps had tattoos…).
We love this. Because the Times realizes that most people won't take the time to read their exhaustive special investigation, they've gone Reddit on themselves and added a story titled "11 Takeaways from The Times' Investigation of Trump." It's like, here, read this Cliff's Notes version of our own story.
5. What Is Gwen Jorgensen Thinking?
You remember Gwen Jorgensen, the certified public accountant-cum-triathlete who won gold in the triathlon in Rio? Now Jorgensen, 32, has transitioned to the marathon with aspirations of a gold medal in Tokyo. Seriously.
There's just one problem: She's never run a marathon.
That changes this weekend as Jorgensen, a Wisconsin alum who lives in America's Dairyland, ventures south to race in the Chicago Marathon. It's a flat, fast course.
Music 101
I'm Amazed
My Morning Jacket, 2008. Rolling Stone and the rock critics couldn't have loved this song any more if Radiohead had released it. The Kentucky band's signature tune.
Remote Patrol
A.L. Wildcard
Athletics at Yankees
8 p.m. TBS
The Yanks and A's knew they'd meet in this game since late August; it just became a matter of where. After stumbling much of July and August and for half of September, the Yanks finally look solid again, having won the last four season series they played. The A's are red-hot and have been for months. The venue tonight may make all the difference.