http://mediumhappy.com/?p=7821
by John Walters
Tweet Me Right
Consistently the best-costumed athletic director in all the land, @TomHolmoe knocks it out of the park once again this year. #BYUHalloween

📷 @BYUphoto pic.twitter.com/gYrluYut51

— BYU (@BYU) October 31, 2018

We wish we were as committed to anything as Holmoe is to his costume game.
Starting Five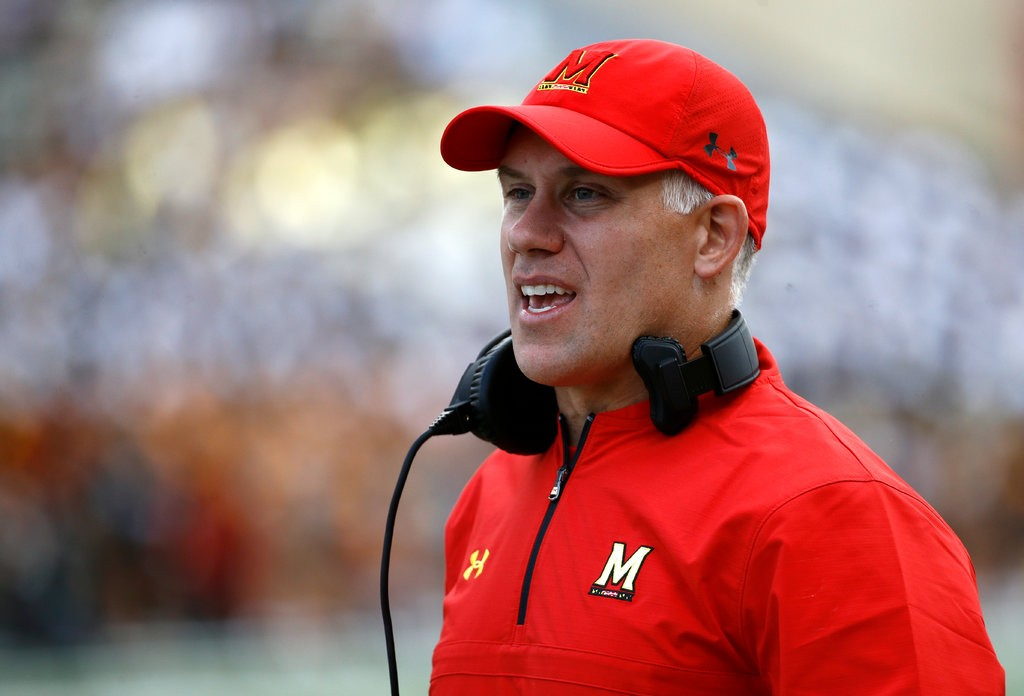 Reverse!
One day after staging a press conference in which chairman of the board of trustees James T. Brady said that Maryland would retain coach D.J. Durkin and in which he also said, seriously, "There will be no third chance for any of those involved to get this right," Maryland reversed itself and fired Durkin.
These past 5 months have been the most difficult times of my life and I've learned a lot. The people who stuck with me through it all I will be forever grateful to. Those who didn't, thanks for the "support." Justice for Jordan has been served. #JordanStrong #79Forever pic.twitter.com/f1pd1jaIkp

— Johnny Jordan (@bigjohnny73) November 1, 2018

What gives? Was it the incendiary column by Sally Jenkins of The Washington Post that used "suppurating" in the lead paragraph (we had to look it up)? Was it the irate phone calls the switchboard received from Susie B., promising to take back her promise of all her Amazon windfall being donated to the school posthumously to help build a super monkey collider? Was it President Trump's appeals to the school's humanity?
Nope. President Wallace D. Loh simply defied the Board of Trustees' recommendation, wisely taking heed of the outcry. As our friend Matt Zemek said, "When they go low, we go Loh."
2 Rose, Bud
Purportedly washed-up former NBA MVP Derrick Rose drops a career-high 50 on the Jazz as the Timberwolves win 128-125. By the unofficial count of the MH Statistical Bureau & Haberdashery, that's the fourth player who's posted a 50-point game this season and that was just in October. Rose, 30, sets an unofficial record as the first survivor of 17 torn ACLs to score 50 points in an NBA game.
3. Enter Sandler Man
Phone, Wallet, Keys@netflix @netflixisajoke pic.twitter.com/lv0tH4rI10

— Adam Sandler (@AdamSandler) October 26, 2018

Clever and funny and true (if a little too much profanity for Phyllis) from Adam Sandler.
4. Birth White Citizenship
In President Trump's latest ploy to distract you from, among other things, the fact that no one has yet produced Jamal Kashoggi's remains, yesterday he went off on rant about how he was going to revoke birthright citizenship, i.e., the right of being a U.S. citizen simply by being born here even if your parents are not citizens.
Alas for Trump, the 14th Amendment, ratified in 1868, says that "all persons born or naturalized in the United States and subject to the jurisdiction thereof, are citizens of the United States."
So it's a matter of having to overturn a Constitutional amendment as opposed to being handed a folder and, seated at your desk in the Oval Office, signing your name.
Of course, the other dealio here is that three of Trump' children, Don Jr., Eric and Ivanka, were all born to a mother who was not yet a United States citizen. "Lock them out!"?
5. Hilton Rewards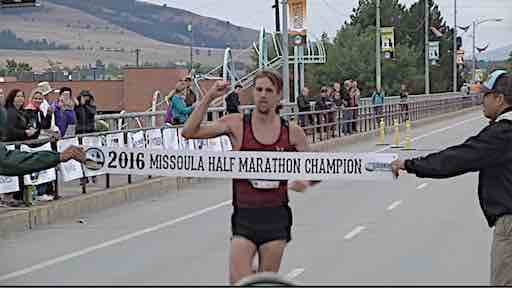 We enjoyed this piece on LetsRun.com about marathoner Nick Hilton, who is unsponsored but has done the "Go West (And Find Altitude), Young Man" thing that so many recent arrivals to Flagstaff, Arizona, have done. Hilton is entered in the New York City Marathon this weekend and he won't win (maybe he'll finish in the top 10), but at the age of 29, the former Division II All-American at Lock Haven U. in Pennsylvania is chasing  his dream.
He may never be the best, but Hilton is determined to find out what is his best. Gotta respect that.
Music 101
Edge Of Seventeen
Before it was a movie, it was an autumn 1980 hit for Stevie Nicks that was blasting out of every woofer and quite a few tweeters. This was the third single off her album Bella Donna but the first that did not include a duet with a well-known male artist. For $500 and the opportunity to move into our lightning round, can you name those artists.
Remote Patrol
Temple at UCF
7:30 p.m. ESPN
The Knights (not Golden, or Wayne for that matter) are undefeated and at No. 12 in the rankings. Mr. DeMille, I'm ready for my closeup.