http://mediumhappy.com/?p=7826
by John Walters
Tweet Me Right
when you're face is all you see when you open social media pic.twitter.com/EugIfVPIcE

— kailss (@kaileighthomas_) November 5, 2018

"You're"
Starting Five
1. Good News! We're Doomed?
It's a bird! It's a plane! It's a giant space turd???
No, it's Oumuamua, and astronomers and physicists are not sure what it is, but it sailed past the sun a month or two ago and picked up speed doing so. Now a pair of bored Harvard researchers who just wanted to see their names in the paper (and in MH), Shmuel Bialy and Abraham Loeb, are proposing that it "may be a fully operational probe sent intentionally to Earth vicinity by an alien civilization."
At least that's what they wrote in the November 12 issue of The Astrophysical Journal Letters (right after their piece titled, "Why I Chose To Join The Astrophysical Journal Letters).
A reminder that the creators os Superman were also a pair of Jewish dudes, and he too came intentionally to Earth and was sent by an alien civilization.
2. CARrEy
This happened a week ago Friday—or last month—but with daily spate of offal being ladled out here (this, for instance, took place just an hour or two after Cesar Sayoc was captured and less than 24 hours before Pittsburgh), we missed it. Here's Jim Carrey's insightful and passionate acceptance speech after receiving the Charlie Chaplin Award for humor at the BAFTAs in London.
4. Ballot The Blue Sky
Is this "fair" or is this "balanced?" We'll go with the latter, since both halves of the stage are balanced out with a horse's ass. That's Fox News' Sean Hannity abandoning any veneer of objectivity by campaigning with Donald Trump, who still has not learned how to tie a tie, last night.
We won't go down the entire rabbit hole of the midterms, other than the fact that we think you'll see Michigan at No. 4 tonight (wait, wrong election). In the House of Representatives, there are currently 235 Republicans and 193 Democrats. All 435 seats are up for grabs today.
In the Senate, there are 51 Republicans and 47 Democrats. 33 of the seats are up for grabs in regular elections and two more in special elections. Speaking of Senators, there's a scandal involving a small group of Senators that you'll be relieved to learn took place in Canada and actually involves hockey players.
4. Slug Worth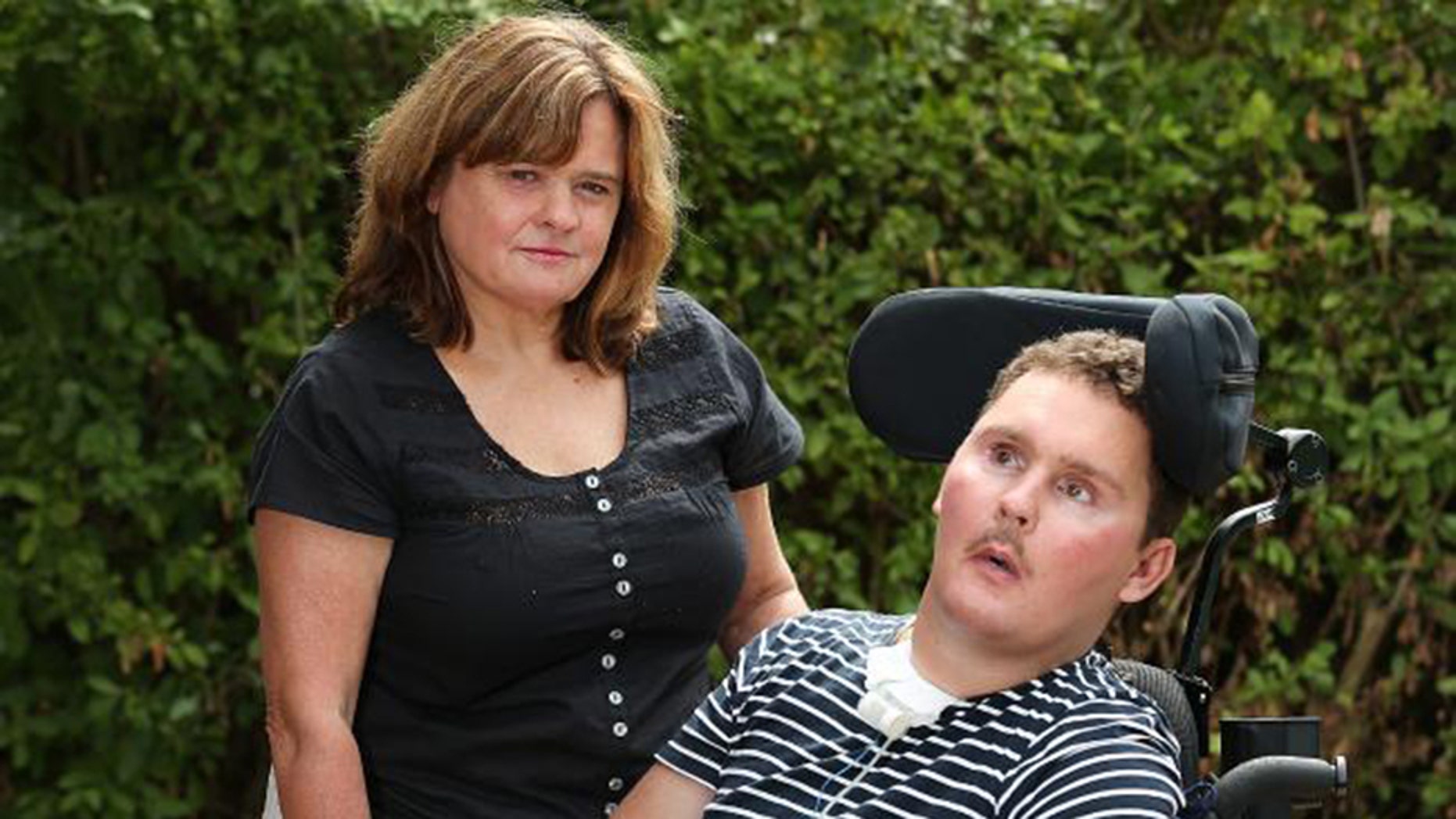 Eight years ago Sam Ballard was a 19 year-old rugby player in Sydney, Australia, having a few drinks with his mates in someone's backyard. A slug crossed their paths. On a dare, Sam ate it.
He soon became sick. Then his limbs stopped working. Doctors eventually diagnosed that within the slug there had been a parasite they call "rat lungworm," which is even worse than it sounds. He fell into a coma that lasted more than a year. Could not eat. Was paralyzed. Finally, he died.
Just an ironic reminder that the villain in Willy Wonka, a man who made treats for young people, was named Slugworth.
5. The Surge of Serge
Remember when Serge Ibaka was a wonderful complement to those OKC teams that featured a TRIO of future NBA MVPs (and Hall of Famers) in Kevin Durant, James Harden and Russell Westbrook? Well, the native of the Congo and third-youngest of 18 children is now in Toronto and in the last two games, played on consecutive nights in Los Angeles and Salt Lake City, the 6'10" Ibaka made 23 of 25 shots.
We imagine most of them were dunks, but still: 15 of 17 on Sunday night while scoring a career-high 24 in a win against the L.A. Brons  and 8 of 8 last night for a team-high 17 in a win at Utah. Both Raptor wins, both without Kawhi Leonard. The Raptors are 10-1.
By the way, did you know the Raptors are coached by a dude named Nick Nurse? Neither did we.
Reserves
That's Kersti Kaljulaid, 48, in yellow. She's the president of Estonia and she ran the New York City Marathon on Sunday. Kaljulaid crossed the finish line in Central Park in 4:02:40, which is very respectable for her age group.
Music 101
She Don't Use Jelly
Believe it or not, this Flaming Lips song is 25 years old. It's older than Weezer's biggest hit, which is making us rethink the genius of Rivers Cuomo since this tune and "The Sweater Song" have a riff in common. This was a hit in the dying days of MTV, back when "120 Minutes" was a cool show and there was still hope for music videos. The band's only song to chart in the Billboard 100 (55), it received a nice bump by being featured on Beavis and Butthead and also because of this live appearance on some dude's low-rated studio show…
Remote Patrol
MIDTERM ELECTION COVERAGE
8 p.m. 
ABC CBS NBC PBS FoxNews MSNBC CNN
We chuckled when we heard a Saturday promo that said, "No one does election coverage quite like Fox News." That's the problem, Rupert (Do y'all remember Karl Rove a few years back?). We could've put Duke-Kentucky in here, but we're not fans of the top two teams playing a glorified open scrimmage two weeks before Thanksgiving. Schedule that game over the Christmas holidays, at least.