http://mediumhappy.com/?p=7867
by John Walters
Tweet Me Right
This site is free: pic.twitter.com/da7a7POBHx

— Richard Deitsch (@richarddeitsch) December 4, 2018

So much free entertainment!
Starting Five
Meyer Retires
Ohio State coach Urban Meyer, 54 and weary of beating Michigan year after year after year, announces that he will retire after the Rose Bowl. Is it for good this time or will he take a few years' sabbatical and return. Consider: When Nick Saban was this age, he was coaching the Miami Dolphins.
Ryan Day will take over in Columbus.
2. And The Grange Goes To…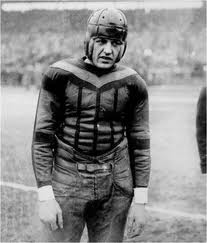 A number of special performers and performances in the college football this season. We love that Gardner Minshew was a dad-bod, mustache'd over-the-hill QB who looked like someone's older brother from Dazed And Confused and then turned around and led the nation in passing yards per game. Alabama defensive tackle Quinnen Williams is an absolute beast. West Virginia wide receiver David Sills didn't make the Biletnikoff Award finalists list, but we loved how he always seemed to make the big catches when it mattered (he's going o make some NFL offensive coordinator very happy). Clemson's D-line is very impressive, but as individuals they cancel one another out.
You know the Heisman finalists and they're all worthy but for our money the player who should win the Heisman and who will win the Grange is Oklahoma quarterback Kyler Murray. Stats-wise, Murray leads the nation in QB Rating and Yards Per Attempt and is second only to Minshew in Total Offense. He is simply no fair one-on-one in the open field, as he demonstrated at West Virginia two weekends ago.
Last year's Heisman Trophy winner, Baker Mayfield, played the same position at the same school and like Murray, led the nation in QB Rating and Yards Per Attempt. But here's the thing: Murray's numbers in both stats are better than Baker's. And this is his first, and only, season starting. Also, his Total Offense numbers are 38 yards per game higher.
Kyler Murray, your 2018 Red Grange Award winner….
3. The Circle Is Complete
Newly appointed Washington Redskins quarterback Mark Sanchez, most infamous for his 2012 butt fumble while with the New York Jets, recovers a fumble with his derriere in last night's MNF loss to the Eagles.
In football there are tight ends and split ends, but Sanchez will forever be associated with rear ends.
4. Parts Unknown?
We finally got around to reading Kitchen Confidential earlier this year, Anthony Bourdain's memoir about life in back of the house at New York City restaurants. It fully delivered. So we can't wait to read what one of our favorite writers, Drew Magary, is able to whip up about Bourdain when interviewing some of his oldest and closest friends and colleagues for GQ.
Bourdain hung himself in June in France at the age of 61, which is an absolute shame.
5. We've Seen One Of These
The TV Guide Channel site released a list of the "25 Best TV Shows of 2018" and we've only seen one of them (No. 4). Are we not watching enough TV? How else are wasting spending our time?
Music 101
Pets
Twenty-five years ago Perry Farrell's "pet" project, Porno For Pyros, released this song with the prescient lyric: "My friend says we're like the dinosaurs only we are doing ourselves in much faster than they ever did…"
Remote Patrol
Boys Town
10:15 p.m. TCM
Not to be confused with Proud Boys Town, which would be an a different movie altogether ("Which would be a different movie"). From 1938, starring Spencer Tracy as the tough but fair Fr. Flanagan and Mickey Rooney as the hooligan.