http://mediumhappy.com/?p=7872
by John Walters
Tweet Me Right
A man coughed up a giant blood clot in the exact shape of the critical airway it had been blocking. Doctors aren't sure how it came out in one piece, writes @HaleySWeiss: https://t.co/rJMCmggQI7 pic.twitter.com/KDoszugcHI

— The Atlantic (@TheAtlantic) December 6, 2018

Don't you wish you had witnessed this as it happened? And how relieved must he have been…
Starting Five
Oh, Henry!
Three years later, and just two days before this year's presentation, Derrick Henry creates his Heisman Moment. And, oh wow! The Tennessee Titans back took the handoff in his own end zone—the line of scrimmage was the 1—and went around left end 99 yards, but not before tossing aside a trio of Jax Jags as if they were rag dolls. Watch:
That's the Play of the Year in the NFL and it actually begs to be scored by some vintage NFL Films music. If we knew how, we'd do it. Henry added TD runs of 3, 16 and 54 yards and rushed for 238 yards as Tennessee's Heisman House backfield played up to form.
2. Hart's War
While we looked away from the Oscars overnight, an episode of Black Mirror apparently broke out. Hart had accepted the gig as Oscars host two days ago, then someone with some free time unearthed tweets of his from two-thousand-and-freakin'-nine where he joked about how he didn't want his newborn son to be gay (flash: he's a comedian) and suddenly he was being ordered to apologize and he'd be forgiven.
To Hart's credit (at least in our view), he said, Nope, no thanks. I'm not hosting. I've apologized for this before and I'm not about to endure another public flogging just to satisfy the internet trolls.
In one Instagram post Hart, who is on tour in Australia, said, "The reason why I passed is because I've addressed this several times. I'm not going to continue to go back and tap into the days of old when I've moved on and I'm in a completely different space in my life."
Here's hoping the Academy and a bunch of influential actor and producer types reach out to Hart and tell him they want him there. The golden rule of comedy is not to not offend; it's to make people laugh. Hart is good at the latter.
3. Paradise Lost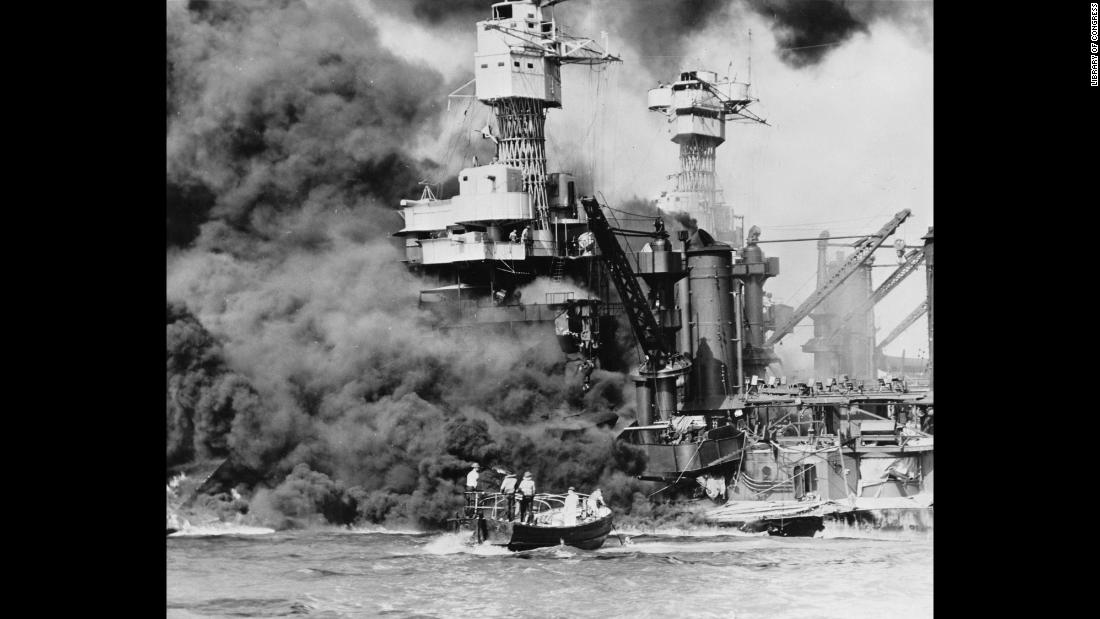 It happened 77 years ago today: the attack on Pearl Harbor on the U.S. territory of Hawaii, claiming 2,403 lives. It happened on a Sunday morning, shortly after 7 a.m.  I don't have anything else to add, other than that it was probably the deadliest day in U.S. military history until D-Day, two and a half years later.
4. Lance A Lot 
Former Tour de France six-time champion and then non-champion or whatever Lance Armstrong undertook a charm offensive of sorts this week. We haven't listened to all the interviews, but this one with Andrew Ross Sorkin of CNBC informs us that Armstrong invested $100,000 early in Uber and has now probably made at least 100 or 300 times on his investment. "It saved our family," Armstrong told Sorkin.
It's funny. A man who rose to international fame and acclaim for riding a bike making a fortune on a business based on ferrying people around in automobiles.
Here's the second part of this interview…
5. Family Affair
We hesitate to refer to any group of people cohabitating in Japan as a "nuclear family" (too soon), but the four adults and two children who share a common space in the film Shoplifters sure do seem like a family unit. That's all we really want to say about this film that won the Palme D'Or at Cannes (I think that means it's the world's best soccer player?) last May.
We saw it yesterday afternoon at the Film Society of Lincoln Center, which feels like the kind of cinema where Gene and Roger could argue about movies for hours. If you live in New York or ever visit, we recommend you see a movie here. Warning: they don't show Marvel Comics movies.
This is a film with a lot of depth, a slow reveal, and characters you'll really come to care about. It'll stay with you.
Reserves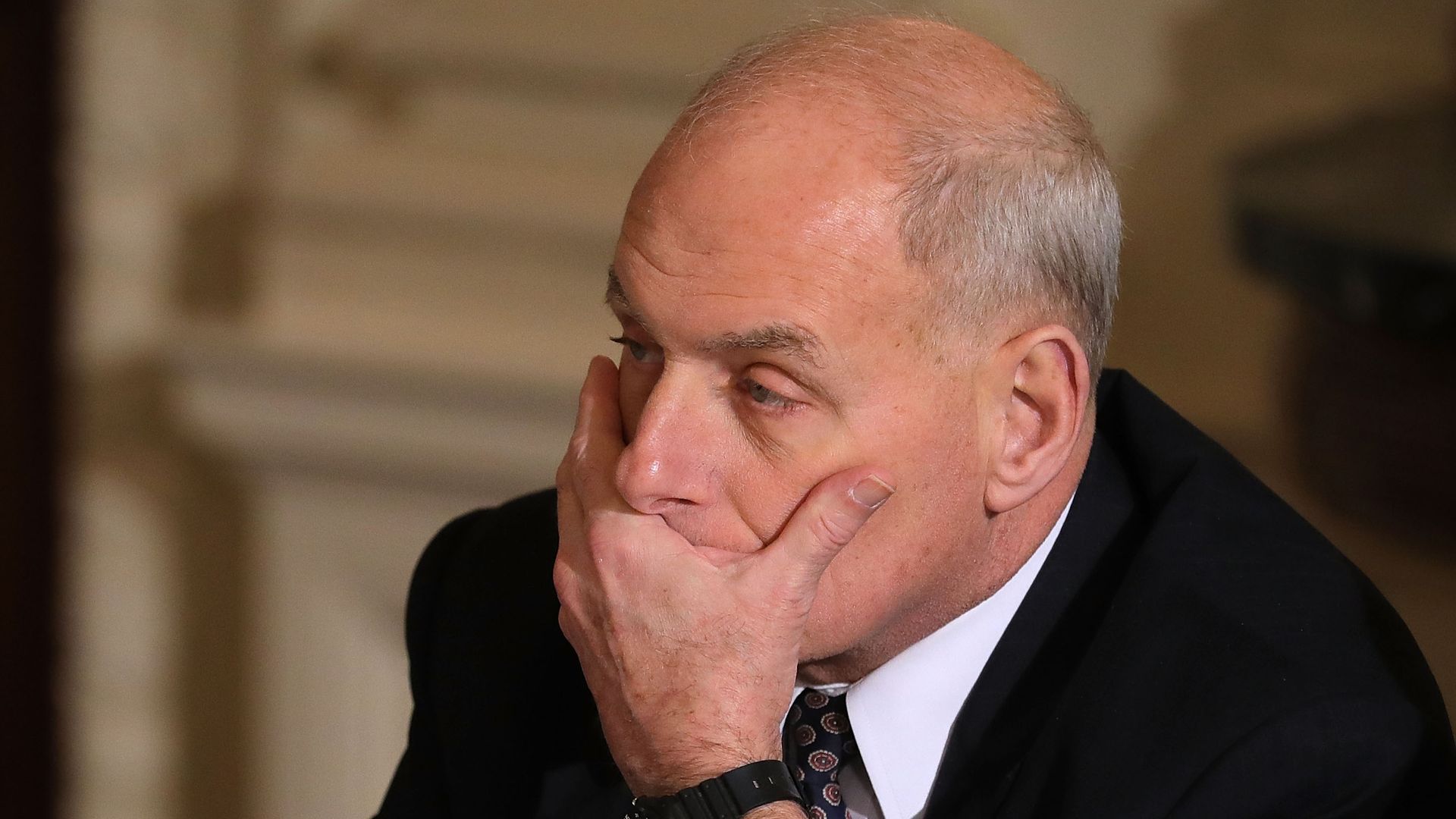 Kelly Out?
White House Chief of Staff John Kelly and president Donald Trump have reportedly stopped speaking, and we've watched enough episodes of The West Wing to know that either Kelly is about to have a heart attack or resign. We never understood why he stayed in this post as long as he has. And don't tell us he was sacrificing himself to save the country. Transparency is far more noble than aiding and abetting.
Anyway, sounds as if he may be gone as soon as today or some time next week. Get out while you can still do so on your own terms, General Kelly.
Music 101 
Something's Got A Hold On Me
There's only one Etta James (I mean, how many Ettas have you ever met?). Born in 1938 to a single, 14 year-old mother, James believed that her father was legendary billiards player Minnesota Fats. Really. She died in 2012.
Remote Patrol
Warriors at Bucks
9:30 p.m. ESPN
Giannis. KD. Steph. Klay. Donte. This would be a very sexy NBA Finals.