http://mediumhappy.com/?p=7905
by John Walters
Tweet Me Right
Since deleted. Funny, guys.
Starting Five
1. Standing Pat, Staying Put
With a 28-0 third quarter fueled by four Utah turnovers, Northwestern erased a 20-3 halftime deficit to win the Holiday Bowl, 31-20. It was only the Holiday Bowl, played before a few thousand soggy souls in San Diego, but it was also the Wildcats' third straight bowl victory and it sent out this senior class as the school's winningest, with 36 victories in the past four seasons.
Most importantly, coach Pat Fitzgerald immediately quashed any rumors that he might be taking Vince Lombardi's old job in Green Bay. "Hashtag 'Go Cats,' man," Fitz said while still on the field. "I'm not going anywhere. This is home forever."
2. Year-End Pink Slips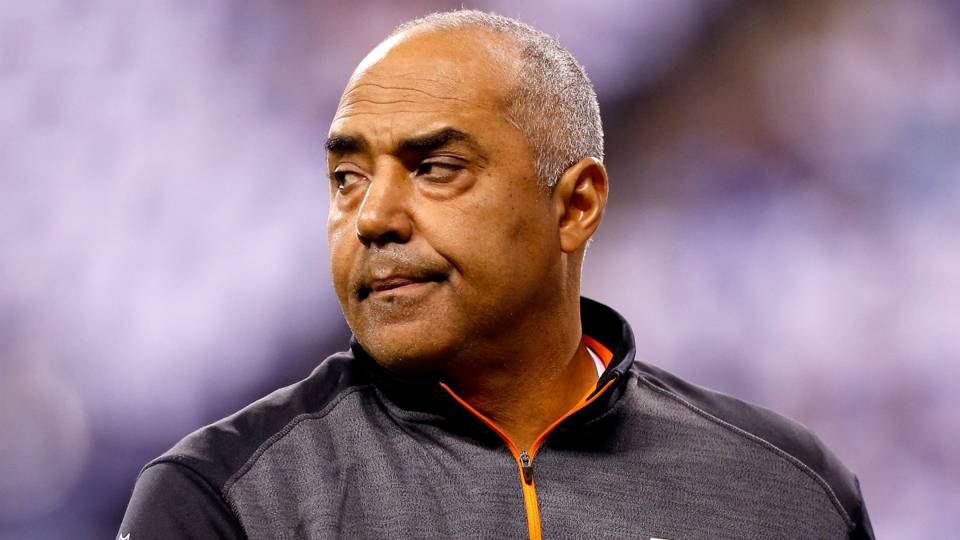 Six NFL coaches were fired on the final day of the NFL season or, one day later, the final day of the year: Vance Joseph of the Denver Broncos (two seasons), Steve Wilks of the Arizona Cardinals (one season), Dirk Koetter of the Tampa Bay Bucs (three seasons), Adam Gase of the Miami Dolphins (three seasons), Todd Bowles of the New York Jets (four seasons) and Marvin Lewis of the Cincinnati Bengals (16 seasons).
Coincidentally or not, four of those six coaches are black, rendering the league, whose player pool is 70% African-American, with two such black coaches (roughly 6%). Hello, Rooney Rule!
Lewis makes his Cincy exodus with a slightly above .500 record but an 0-7 record in playoff games. Ouch.
3. Laura's Leaving
Due to a dwindling number of advertiser, Laura Ingraham's radio show was canceled. Foxy  Blonde Hate Mongering continues (Tomi Lahren and Britt McHenry still exist), but Ingraham, who took glee in mocking a high-school shooting survivor being rejected by Cal-Berkeley (he has since been admitted to Harvard), is particularly pernicious.
She'll now be opening for Louis CK on his flyover-state comedy tour…
4. Walker Capital: "What Do We Know?!?"
Dow Jones, end of 2017…………………..24,719
Dow Jones, end of 2018…………………..23,327

Not Winning

— Medium Happy (@jdubs88) December 31, 2018

That's our new slogan at WC, Medium Happy's middle-class wealth management firm. Last January, giddy from having chosen Nvidia (NVDA) as our stock pick of 2017 the year before, announced Bitcoin Investment Trust (GBTC) as our stock pick of 2018. That stock, which opened the year at $21.23, closed yesterday at $3.95 (we stand by our selection with the minor caveat that we should have advised you to short it).
Of course, 2018 was the worst year for the stock market since 2008, all of which came down in the final three months (the market was booming, the Dow at an all-time high, when Jamal Khashoggi was killed on October 2; coincidence?).
So what is our advice for 2018—last year's top performing stock was Advanced Micro Devices (AMD), which rose 79% overall but fell 45% in the final quarter? Oh no, you're not gonna fool us again. Our only advice in this volatile market is to not go chasing yesterday's news, good or bad, or even the previous hour's. And hold on to your Amazon (AMZN) stock. Always.
5. CNN: Champagne News Network
I just want to see an episode of @AC360 where Anderson Cooper does a shot every time Donald Trump tells a lie. #CNNNYE pic.twitter.com/l7sKiEk4kv

— Ed Krassenstein (@EdKrassen) January 1, 2019

Ordinarily über-professional CNN show hosts Anderson Cooper and Don Lemon got a little tipsy while doing New Year's Eve festivities last night. Chris Cuomo was off somewhere with a foam roller and a Bowflex machine.
Yup, he just said that on live tv. look at @andersoncooper and @Andy respond. 🤣🤣🤣 pic.twitter.com/M3uV4FvqSn

— Leyna Nguyen (@LeynaNguyenTV) January 1, 2019

(It's "conch," with an "n," Bill).
Music 101 
The Breakup Song (They Don't Write Em)
In 1981 the Greg Kihn Band had a couple of hits that charted, including this one that reached No. 15 in autumn of that year.
Remote Patrol
Outback Bowl
Iowa vs. Mississippi State
Noon ESPN2
Fiesta Bowl
UCF vs. LSU
1 p.m. ESPN
Citrus Bowl
Kentucky vs. Penn State
1 p.m. ABC
Rose Bowl
Ohio State vs. Washington
5 p.m. ESPN
Sugar Bowl
Georgia vs. Texas
8:45 p.m. ESPN
Five games, one day. Find your favorite pair of flannel sweats and get comfortable.