http://mediumhappy.com/?p=7993
by John Walters
Tweet Me Right
In an exclusive interview with @CBSThisMorning, R. Kelly breaks his silence on sexual abuse claims from multiple women: "Their fathers and mothers told me, 'We're going to destroy your career.'" https://t.co/CZwcdFy7zB pic.twitter.com/iWqlw5fXHA

— CBS News (@CBSNews) March 6, 2019

This isn't the first raging male narcissistic sexual predator Gayle King has been in a room with, is what we're guessing.
Starting Five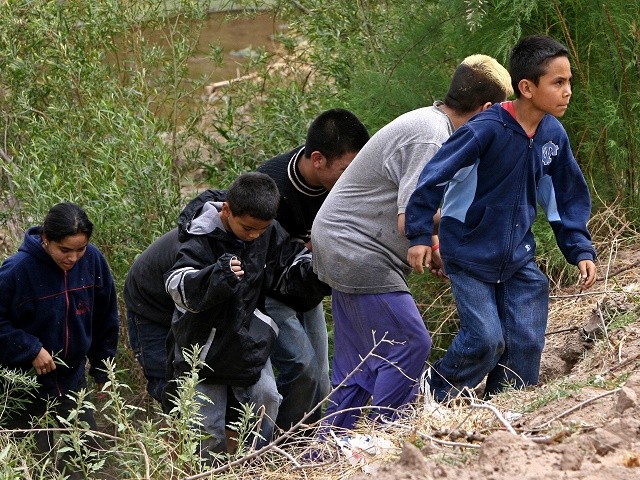 Borders Without Borders
Somewhat surprising, but the top story on The New York Times website has this headline: "Border at Breaking Point as Over 76,000 Migrants Cross in a Month." 
Read the story. There really is an epidemic of illegal crossings, if you take these numbers at face value. A deluge. The system is overwhelmed and yet, at the same time, the experts suggest that building a wall is not going to do much, if anything, to curb it.
Will the concept of asylum as a legitimate means of entry need to be suspended? Will the U.S. get even tougher (i.e., violent/martial law) about illegal crossings?
As I've said from the beginning, and it's really only half-facetious, why not just invade Mexico and claim the northern-most, say, 300 miles across as part of the USA? If so many of your people want to be here anyway, why not just convert there to here?
Got a better idea?
2. Jessica Creates Baseball's New Mendoza Line
As baseball purists know, the Mendoza Line was a reference to former infielder Mario Mendoza and his career batting average that always hovered around .200 (he finished at .215). But yesterday the Mets hired ESPN Sunday Night Baseball analyst Jessica Mendoza as part of their front-office personnel evaluation staff. Except that she will also remain with ESPN.
Hmm. We're all for females breaking glass ceilings, but I wonder how ESPN feels about paying the Mets' scouting expenses for Mendoza, just as a jumping-off point in terms of conflicts of interest and overlapping.
3. Forest Gumption
First thing you do, locate Garberville, Calif., on a map (about 200 miles due north of San Francisco) and you realize it's a fairly remote area. Next, see these two young sisters, Leia and Caroline Carrico, ages 8 and 5? They live on 80 acres of land up there with their family, but over the weekend they wandered into the woods and got lost.
For 44 hours.
The sisters survived, aided by some of their 4-H training. We wondered if their parents would ground them, but their mom has already said no, that she's too proud of them for taking care of one another. Our next question is whether they were missing long enough to merit a Netflix documentary? Probably not.
4. Attorney Turnabout
Inside-the-Beltway lawyer news that would seem more shocking if we didn't have at least one BOMBSHELL per day during this administration: 1) Matt Whitaker, a.k.a. Mr. Clean a.k.a. he played in the Rose Bowl and Rod Rosenstine probably did not, is leaving the Justice Dept. Whitaker's tenure with the Justice Dept. wasn't exactly Scaramucci swift in terms of Trump appointees, more like Spicer swift. He lasted from September 22 until last Saturday, a period of nearly six months. 2) Ty Cobb, former White House counsel who was appointed after Robert Mueller was appointed Special Counsel and remained in his position for about a year, said on a podcast earlier this week that he considers Mueller "an American hero" and that he does not believe "the investigation is a witch hunt." He also advised Mueller to come at Trump spikes-high and that a slap single is as good as a gapper.
5. Carry On, Hayward Son
The Celtics' Gordon Hayward, who missed the final 81 1/2 games last season after suffering a devastating knee injury in his first half with Boston (at Cleveland; LeBron was a Cav and Susie B. was a happy soul), scores a season-high 30 off the bench. The Celtics stomp Golden State (minus Klay) at Oracle by 33 points (128-95), the Warriors' worst home loss under Steve Kerr since he arrived.
What does this mean? Less for the Dubs on the downside than for the Celtics, who entered the contest 1-5 in their previous six games, on the upside. Boston knows what it's capable of when Kyrie-Jayson-Gordon are clicking and when the complementary parts (e.g., Aron Baynes) to their part.
Meanwhile, if you're keeping score, ESPN.com posted a devastated story on Suns management on Monday and that evening Phoenix went out and blasted the NBA's best team by record, Milwaukee. On Tuesday The Big Lead posted a "Kyrie Irving Has Checked Out In Boston" piece, and then Irving went off for 19 and 11 in the victory.
Please, please, someone post a "Lakers Are Toast" piece ahead of tonight's visit by the Denver Nuggets to Staples so we can bet the house on LeBron.
Reserves
In Champions League play, Real Madrid entered its home second-leg versus Ajax with a one-goal aggregate lead and…choked! The Dutch advance with a 4-1 win (5-3 aggregate) and knock out the Spaniards way earlier than they are used to.
We finally saw Bohemian Rhapsody and a few thoughts: 1) We truly enjoyed it, 2) That said, a plethora of the scenes were boiler-plate (Freddie's snotty rebel retort to his dad in their first scene, for example), particularly any confrontational scenes, and/or sanitized for our protection 2) Are we to understand that Freddie Mercury never bought his parents a new home? 3) Rami Malek, particularly as older Freddie, was transformative, 4) giving Mike Meyers the "No teenage kids are ever going to rock out to this song in a car" line was a wonderful Easter Egg, 4) We liked how if you paid close attention that was U2 coming down the steps offstage at Wembley in the opening scene, but that the directors didn't overtly announce it (a la a Wayne's Worldian, "Hey, Bono of U2, great set!"); that said, the lineup that day was U2, Dire Straits and then Queen, so Freddie would have been walking past Mark Knopfler, 5) Yes, there were numerous chronological inconsistencies such as the one above, and that will make the music critics sniff, but still it was great fun, 6) However, maybe it's fair to say that in the case of rock band biopics, the documentary (or mockumentary, Rob Reiner and Michael McKean) is the preferred genre. They tell a more accurate story plus you get to use the actual footage of the real band performing, 7) If the actor playing bassist John Deacon looked vaguely familiar, he was the boy in the original Jurassic Park and the main character in The Pacific (Joseph Mazzello).
Music 101
River Of Deceit
Two of our favorite tunes of the grunge era came from bands that were side projects: 1) "Hunger Strike," which featured members of Pearl Jam and Soundgarden and 2) this 1995 gem from Mad Season, which included one member each from Pearl Jam and Screaming Trees plus, on vocals, the late Layne Staley of Alice In Chains.
Remote Patrol
Champions League
Manchester United at Paris Saint-Germain
3 p.m. TNT
Man U trails 2-0 in aggregate as we head into the second leg from the Parc des Princes. PSG's Kylian Mbappe was the breakout star of last summer's World Cup while Man U. counters with one of the world's most physical players, Romelu Lukaku, as well as gifted midfield Paul Pogba.