http://mediumhappy.com/?p=8005
by John Walters
Tweet Me Right
Weird to blame the rise of fascism on the existence of immigrants and not 18+ years of endless war nationalism, but then again if I wrote the "Axis of Evil" speech and was rehabilitated to polite society I guess I'd make a career out of pretending that speech never happened, too.

— Kelsey D. Atherton (@AthertonKD) March 11, 2019
Starting Five
Russ 'n Roulette
We love every little last thing about Russell Westbrook's game, love his passion, and we're old enough to remember sitting courtside at the Final Four, watching a UCLA team that featured him and Kevin Love somehow fail to advance to the national championship game.
Love Russ. We are worried about him, not because we think he's doing anything wrong, necessarily, but because it is he who seems to most often get involved in courtside fan altercations, and he's a future HOFer.
Let's be honest. The last two places that Westbrook had trouble were Denver, last month, and Salt Lake City, last night. These are predominantly white towns with courtside fans who may be a little less, um, respectful toward African-American players. Last night's incident inolved Shane Keisel, 45, whom Russ believe said to him, "Get down on your knees like you're used to."
MAGA Shane Keisel is deleting tweets as we speak, but do you really think this guy didn't say anything highly offensive to Russell Westbrook? We have RECEIPTS https://t.co/7IrAQ6mam1 pic.twitter.com/kPcjpUpntg

— Robert Littal (@BSO) March 12, 2019

Keisel agrees that he said something to Russ, that a few fans were jawing good-naturedly back and forth with him, but denies that he said that. It's worth noting that Keisel deleted his Twitter account last night but not before someone was able to screen grab the tweet above.
2. A League That They Own
Even without their—and in our opinion, college basketball's—best player, Katie Lou Samuelson, UConn won the American Athletic Conference tournament with a 21-point victory in last night's championship game versus Central Florida.
The Huskies are now 120-0 in conference play since the AAC began play in 2014.
3. MAXit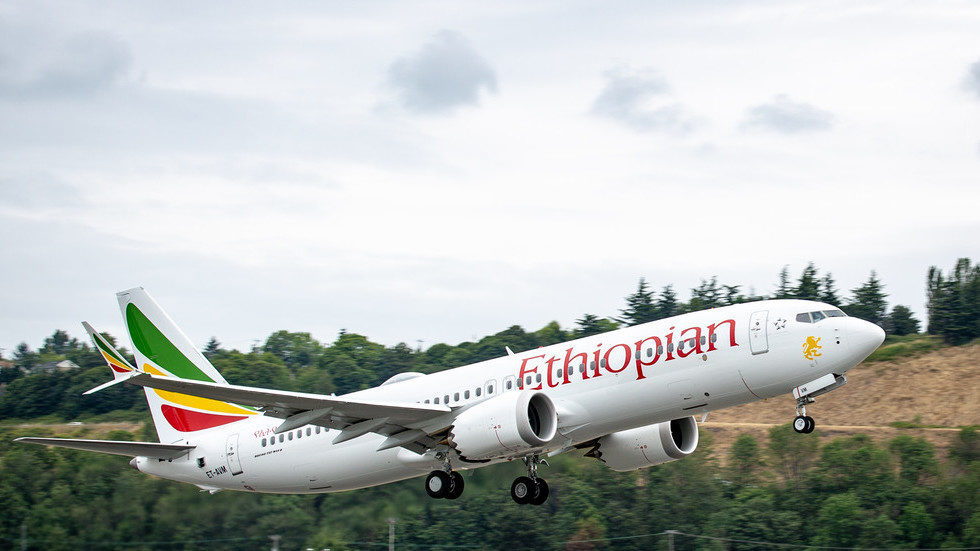 Forget Brexit (for another day or two). The United Kingdom just banned Boeing's MAX 737 from its airspace following a second air disaster involving the aircraft, this one in Ethiopia, that claimed 157 lives over the weekend.
It's the second catastrophic MAX 737 crash in the past six months: late last October a Lion Air flight out of Indonesia plunged into the sea just 12 minutes after takeoff, killing all 189 aboard. Saturday's Ethiopian Air flight also crashed shortly after takeoff. Mitt Romney and two other Senators are lobbying for the FAA to follow Great Britain's lead domestically, as passengers suddenly seem to care about what type of aircraft they're flying.
4. Mother Tucker
Granted, Fox News' Tucker Carlson is the winner of MH's informal poll that asked, "Who has the most punchable face on TV?" but that does not mean we want him fired. You can say whatever you want to say and let the American public decide if they want to give yo an audience or not. That's the Howard Beale Principle, after all.
What we do find objectionable, and yes Carlson made those despicable comments a decade  ago, is that his default response to the MediaMatters revelations (one example, he defended marrying child brides as, you know, a cult thing, not a rape thing) is to defiantly say that he would not "bow down to the outrage mob." A very Trumpian strategy, that: the problem isn't with what I did, but with you being so zealous to get rid of me.
CNN's Chris Cuomo called Carlson a "coward" last night—apparently because you can't say  "douchebag" on CNN—pointing out, either you're not ashamed of what you said so repeat it here or not or you are, so apologize for it.
Pretty simple logic, that.
5. Bourbon Renewal
Don Draper's preferred libation is also everyone's. According to Business Insider, the Old Fashioned retains the title as the world's most popular cocktail for the fifth consecutive year in 2019.
In the May 13, 1806 edition of The Balance and Columbian Repository (we only read it for the water table reports), editor Harry Croswell answered the question, "What is a cocktail?"
His response: "Cock-tail is a stimulating liquor, composed of spirits of any kind, sugar, water, and bitters." Now, there are plenty of other cocktails out there today, but Croswell's answer was also nearly the definition of the Old Fashioned. All he failed to do was to specify what type of sports (bourbon or rye) and to note that the water should be two oversized ice cubes. Oh, and add a slide of orange rind.
A quick tutorial on how to make the world's most popular drink:
Music 101
Silent All These Years
I'm in the mood for sad and poignant songs this week, and Tori Amos is a master craftswoman at it. This piano ditty was released during peak-crunchy guitar grunge era and still made a huge impact on the MTV—didn't hurt that the ginger-haired North Carolinian was a ravishing beauty who, years later we can assert, would have looked right at home on Game Of Thrones.
Remote Patrol
After Life
Netflix
Ricky Gervais wrote and directed this six-episode, bingewatch-friendly tale of a middle-aged, grief-stricken widower in an idyllic seaside British town. There's an element of Scrooge to the tale with a healthy helping of Gervais' own views on religion and the posing of the timeless question, "Why must people be such shit so much of the time?" Ashley Jensen is back as his wonderful opposite sex foil while Penelope Wilton, as an elder who befriends Gervais and bestows wisdom upon him, is a pure delight.