http://mediumhappy.com/?p=8045
By John Walters
WordPress has changed up, without warning, the entire method of posting and we Luddites are still getting used to it. Our irate calls to WordPress HQ are going unanswered largely because they don't have a contact/help line number. Grizzly bear with us. Thanks.

Starting Five
McGraw-Buttigieg 2020
This answer by Notre Dame coach Muffet McGraw was so on target that you almost wonder if the question was a plant. Then again, the veteran Irish coach knew she'd be asked something related to feminism following last week's story by Matt Fortuna in which she said she'd never hire a male assistant coach again (she has in the past).

.000
It's still early, but there's probably no other everyday player who less needed to call attention to his batting woes than that Orioles' Chris Davis. The seven-year, $161 million first baseman (now in the fourth season of his deal) went 0-3 in yesterday's loss to the Yankees to bring him to 0-17 on the season. The Texas native who hit 47 home runs in 2015 has gone from slugger to shrugger.
Eleven of those 17 at-bats have ended in strikeouts. The good news is that if Davis gets hits in his next four at-bats he will exceed his .168 batting average of last season. He's an Oriole, but he certainly has attracted a plethora of boo birds.
No Touching!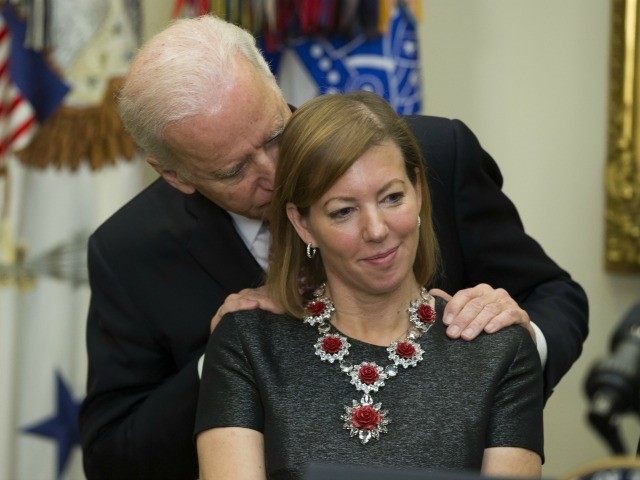 Former vice-president and current Democratic candidate Joe Biden, a serial affection aficionado, is now embarking on his apology tour for being far too hands-on in his approach with women. Biden is bidding to become the 46th president, a job currently held by a man who once bragged—you know where I'm going here.
We still don't understand why the Democrats feel they need to use the 10 ounce gloves while the GOP keeps punching with the 6 ounce gloves.
deGrom Of Thrones
Again, it's early, but we feel that this is going to be the Summer of Jacob in New York City. In 30 year-old Jacob deGrom's first two starts for the Mets this season, here are his numbers: 2-0, no runs allowed (0.00 ERA, which is a better way, Chris Davis, to put up a triple zero), 24 strikeouts.
It's not as if we all didn't know deGrom had Cy Young stuff the last few seasons. It's just that he never got the run support. Last season the Florida native had a National League-best 1.70 ERA (it's not easy this decade to top Clayton Kershaw AND Max Scherzer for lowest NL ERA) and 269 strikeouts but only finished 10-9.
Meanwhile, the last pitcher to have taken Gotham City by storm, deGrom's former teammate Matt Harvey, allowed eight earned runs in four innings last night in his start for the Angels. Harvey is 0-1 in two starts with a 9.00 ERA
On Journalism (Cont.)
If you missed our little essay on what we did not like about sports journalism (yesterday's post), we invite you to read it here. Consider this the follow-up.
After I tweeted something about one of those stories earlier this week, someone on Twitter asked me when the decline began. So I gave this a little thought. Let's return to March of 1995. The entire Sports Illustrated editorial staff is whisked away to Orlando for four incredible days of fun and frolic (and potentially marriage-endangering activities). The reason, we are told, is A) to reward us for work well-done and B) because we'd had such a profitable year and the bosses would rather spend the money on a tax-break work outing than hand it directly to Uncle Sam.
Amidst all the fun, the Grand Poobah of the Time, Inc. editorial group, Norman Pearlstine, is invited to speak to us (there's a hilarious anecdote related to this; a good friend who would later go on to work at ESPN and was considered a rising star at SI was told to introduce Pearlstine. This staffer wrote a short speech that included an off-color joke that landed like a wet fart; it was one of the highlights of my 15 years at SI). Pearlstine warns us about the looming threat of the internet—he's the honcho who famously uttered the phrase, "Print is dead"—and when a staffer asked him how were media companies like us going to be able to charge readers for internet material, he had no answer.
Nearly 25 years later, nobody does. Still.
Sure, there are a few publications that use a pay model (The New York Times, Washington Post, The Athletic, etc.) but most cannot survive this way. The internet is what got us here because it made content free.
Granted, the internet, like every other technological advance, is agnostic. It has provided countless benefits and I'm all in favor of more voices being heard, which is what transpired. The career of Bill Simmons is the signature example, and there were probably a few Bill Simmons before 1995 who did not have the advantage of the internet and instead went to law school or into aluminum siding.
However, in 1995 every publication had two revenue streams: 1) subscriptions/newsstand price and 2) advertising. The internet pretty much dammed up one stream. And if advertisers are your only source of income, then the only thing that matters is how many eyeballs look at your publication. And, unfortunately, that can be quantified. What readers should realize is that publications should be paying them to read their site/magazine. As opposed to the other way around. You, the reader, are a valued commodity. And this is why most pay models now offer an even more ridiculously low subscription price than they used to when I was a kid and SI would advertise on TV and proclaim that a year's subscription would get me "79 % off the cover price."
Anyway, as soon as eyeballs only mattered, and with an explosion of blogs and sites out there to compete for your attention, the established model was doomed. How do you compete with any of them? First, you lower costs. Hire young people, especially those who are willing to work for nothing. In my years at SI On Campus (2003-2005), we offered semester internships (that's how current L.A. Times columnist Arash Markazi got his start) but there was one young man who had just graduated from college and was ineligible for that. Undeterred, he proposed to our SIOC managing editor (now the top dog at all of SI) that he simply work for nothing. And our guy said, "Sure."
So here we were, SI, one of the top two names in sportswriting/media, allowing someone to be an indentured servant for an indefinite period of time. Shame on us.

The inmates were beginning to run the asylum and the bosses were too scared about losing their jobs as numbers dwindled each quarter to stand up to the rebellion. Example: When I was writing at SI On Campus I also did a lot of college football stuff. The problem was that my "editor," now a "content producer," was a guy younger than me who was also trying to make a name for himself. I was pitching ideas and asking for assignments to a guy against whom I was competing for those same assignments. Guess who won?
It's not that this person was in any way corrupt or unethical. It's just that the rules of the game had changed in a way that would have never been acceptable five years earlier. Meanwhile, sure, some writers my age or older—to their detriment—refused to accept the bastard stepchild. Peter King did. Dr. Z did. I did, as this daily blog attests.
(Right about now you should be noting the irony of a guy who writes a blog for free decrying the phenomenon of free content dooming his industry, by the way).
So you have free content and a lowest common denominator: whatever people click on is what wins. In the early days of this strange new world some writers begrudgingly wrote pieces that they might otherwise not have wanted to, knowing it would score clicks. But we've now cycled through an entire generation of young writers whose teen esteem may have been boosted by how many Likes their Facebook post received or how many followers they have on Instagram. And for these young journalists, clicks are not a necessary evil of doing their jobs. They're the metric they use to validate their self-worth as journalists. Which is like saying Two And A Half Men is a better show than Mad Men because, hey, look at the ratings.
I watched the inmates take over the asylum at Newsweek. Writers who barely deserved to write for the Opa Locka Pennysaver knew better than some of us how to write SEO-friendly headlines or make their stories go viral. One young woman, almost the moment she hit "SEND," whored herself out to every radio call-in show or podcast she could find. Most of her day was spent conducting radio interviews within ear shot of actual brilliant writers like Alex Nazaryan (now at Yahoo! News and one of the top five journalists I've ever worked with).
There was an opportunity for editors and management to stop this race to the bottom, but as I asked, Who was going to fall on the sword professionally to curb it? No one. So established, award-winning writers at SI were told they could remain on staff if they went on half-salary (this is still happening). Stories were graded strictly by the number of hits they received.
In my last weeks at Newsweek, managing editor Matt McCallester, a man who needs a walk-in closet for all his skeletons, informed us that each of our stories needed to receive 15,000 clicks. He knew that was an impossible number for most of us to hit (an aside: I never assumed most readers were coming to Newsweek for sports) so it game him a wide berth when it came to layoffs.
The day after I was laid off, I was setting up for a private party where I bartended and I received an email inviting me to call into the Newsweek meeting. Hey, they invited me. So I phoned in and listened. McCallester was now informing the staff that they'd soon need to receive 30,000 clicks per story. Raises? Ha! Oh, and the travel budget was also being cut.
As I grinned (I never signed the severance package NDA contract. F__ that.), one of the male writers said, "That sounds futile." When I later spoke with him about it, he corrected me. "No," he said, "I said, 'That sounds feudal.'"
Exactly.
I grew up in an age where people paid to read the news but would never think of paying for water. Ever. Now it's the exact opposite. And you know what? Consumers are far more discriminating about water than they've ever been.
Free speech is a wonderful thing. Free journalism is not. It's actually the enemy of free speech. You get what you pay for, both as a consumer and as management at a publication. How many times has some MAGA fan shared news of, for example, "3 million illegal voters in the last election in California." Where'd you read that?, they're asked. They don't know. It's all garbage. Back when people paid for news, they remembered the source of their information.
In the past 10 years I have worked as a full-time staffer at AOL Fanhouse, at The Daily and at Newsweek. I also work as a contract writer for The Athletic. All those years, though, I have also waited and bartended. I'm hardly alone. I know people who work at the biggest establishments you can think of that are Uber/Lyft drivers. I won't name them here but it's more than two.
I wonder if their publications would mind you knowing that. I wonder if these people could do their jobs better if it were not incumbent upon them, upon me, to have a side hustle.
I'd like to add one final note, and this is something I spoke to a veteran in the biz about yesterday. Every healthy tribe, be it the Navajo or Goldman Sachs or a hospital staff, has a distribution of generations within that tribe. It's what keeps the tribe dynamic, what gives it vitality. You need people in their prime to be the engine room, the rainmakers. But you also need young people to provide hope and innovation and enthusiasm. Similarly, you need older people to provide the wisdom of their experience and to mentor.
Sports journalism has Logan's Run'ned its elder class. There are brilliant and seasoned writers/editors in their late forties, fifties and sixties who should be working full-time at publications simply to provide a model for how it should be done to people just emerging from college or J-school. To name-drop just a few: Steve Rushin, Alex Wolff, Tim Crothers, Jeff Pearlman, Lars Anderson and yes, yours truly.
Most of those guys have either gone in to writing books and/or teaching J School, and that's fine. Many of them (and their families) enjoy them being home most nights of the week. But in my experience many of them exited SI, at least as full-timers, because they were not made to feel welcome there. That's like a tribe casting out its elders.
(More Irony: You can blame Bill Simmons as being Patient Zero of the new journalism, but he's the guy who's now actually doing what I just said is missing. He started his own site and now he spends his days mentoring the next generation of writers. What a concept!)
And this isn't happening only at SI. We live in a world where people think Barstool Big Cat is worth emulating and don't even know who Steve Rushin is. It's the Crazy Dogs story arc from Flight of the Conchords writ large.
Sports journalism is destroying itself, seeking the short-term gain and ignoring holistic health. Worrying about how many clicks (or new subscriptions) a writer brings in as opposed to the quality of his or her writing. Yes, Wright Thompson exists but sadly, he is the outlier.