http://mediumhappy.com/?p=8054
by John Walters
Tweet Me Right
Starting Five
Rags To Riches*
*Though he did score a game-high 27 points, the judges will not accept "Night Of The Hunter"
When, in the course of human events, a No. 1 seed loses to a No. 16 seed, the coach of the former, Tony Bennett, seems destined to become a figure of ignominy. Instead, one year and two-plus weeks later, Bennett and two of the same starters—Kyle Guy and Tyler Jerome—lead that program to a national championship.
Yes, Virginia, you redeemed yourself. Pay attention, Michigan: THIS is what a redemption tour looks like.
We'll get to the awful calls in a moment, but give the Wahoos credit for not just being resilient, but for having poise. They never cut down the nets with Mamadi Diakite's tip back to Kehei Clark, who then passed a half-court length ball back to Diakite, who caught and shot in one motion, to take Purdue to overtime in the Elite Eight. They don't pull up a Warner (the official ladder of March Madness, you know) unless Kyle Guy buries three straight free throws with less than two ticks left against Auburn in the Final Four. And they needed overtime last night.
Sorry, Dawg. You were wrong.
By the way, all five of Virginia's starters are juniors or below and De'Andre Hunter is the only serious threat to turn pro (I'm not sure if that's his ideal option), which is why they've already been tabbed as a favorite to repeat.
Ref Job
Now that we've credited the Cavs for a job well done, let's examine two absolutely horrid officiating mistakes near the end of the game. This one happened near the end of regulation, I believe, and you can understand why Texas Tech's Davide Moretti thought the refs were full of baloney…and not just because he's from Bologna, Italy.
This call below feels worse, actually, since it had that "Tuck Rule" aspect of no one's ever called this play this way before and no one will after this moment, either. This was criminal, and again it involved Moretti.
There's about one minute left in OT, the Red Raiders trail by two, and Moretti has the ball on an outlet. No, he's not about to score here, but the game is in transition as Hunter reaches in and slaps the ball out of his hands and out of bounds. The refs ruminate for three to four minutes, Jim an Bill and Grant wax poetic about whatever narrative they've predetermined, and somehow, even though the ball clearly never touched another part of Moretti's body, the ball is given to Virginia.
Somewhere, Jon Gruden was like, Yup. Been there. By the way, Greg Gumbel was on-site for both of these moments.
Not only was this utter injustice, but the matter-of-fact manner in which the CBS crew handled it was wrong bordering on conspiratorial. This play happens in nearly every hoops game and the ball always goes back to the offense. No one ever checks if the leather rubbed off a player's pinkie after the defender provided the impetus.
Outstanding game. Virginia, a worthy champ. But I stopped caring after this play.

One Zion Moment
Viewers were made to wait 21 minutes after the final buzzer of Virginia's win for CBS' presentation of "One Shining Moment", which is asking much from your East Coast audience since it was near midnight when the game ended.
Then, the montage begins and your first look at Duke's Zion Williamson is :25 in ("and there you are…"). Depending on whether you also add Zion appearing in UCF's and Va. Tech's blown bunnies, he appears seven or nine times in the montage. Not bad for a squad that did not advance to the Final Four.
Gonzaga, which was the No. 1 team for much of the season (and beat Duke) got a quick locker-room celebration moment (Mark Few handstand) and that's all. No Rui Hachiamura. No Brandon Clarke.
Nine (or seven) Zion moments, including him speaking on camera (the only player who gets audio). Hey, we love Zion, too. This was just laying it on a little thick.
But it did get us to thinking: Has ESPN already designated a Windhorst-ian jock sniffer who will trail Zion throughout his NBA career? They've got to have a guy—or gal—in place. Who was it that ESPN had Pedro Gomez gumshoe for a year or two? Barry Bonds, right? They'll have an Eye On Zion dude. Count on it.
The Muller Report
TCM's Eddie Muller has been called "The Czar Of Noir" and is a self-proclaimed "Noirchaeologist." He's America's leading authority on film noir, that delightfully dark genre where sex, greed and murder usually all intersect.
Muller hosts TCM's weekly "Noir Alley", which inexplicably used to run on Sunday mornings but now, wisely, has been moved to Saturday at midnight (9 p.m. for you West Coasters). Besides showing a film noir classic,Muller appears before and after the screening, providing articulate insight, information and opinion without ever coming off as pedantic or condescending.
Here he is introducing Double Indemnity, the definitive film noir classic. Muller is the son and namesake of a well-known San Francisco boxing writer (back when people read about boxing) and is himself an author of pulp fiction. First and foremost, as you can see here, he's a scribe.
You can easily imagine sitting next to him at a bar as he downs a bourbon/rocks and shares these gems with you. TCM has not one but two masterful hosts right now: Muller and Ben Mankiewicz. If not the best-kept secret on television, I don't know what is.

Futility Infielder
Baltimore's Chris Davis goes 0-5, despite the O's scoring 12 runs in a win. He's now 0-49 dating back to last September, and has taken the Major League record for continued futility. Now this is someone for whom I have empathy.
RESERVES
Love In An Elevator
Heard from a few friends on the Elevator Etiquette kerfuffle yesterday—no one will actually comment. Now, of course, these are my friends and most are over the age of 40, but the consensus was, toward the young lady who made the kindly request: Get over yourself.
The tweeps attacked: SHE MADE A SUGGESTION AND YOU CAN'T BE DECENT ENOUGH TO ABIDE BY IT!?!?! I'm sorry. I didn't realize it was her world and I was only living in it. Most of us, just about every last one of us, step into an elevator and you know what? Her inner sense of well-being is not the very top thing on our minds.
We're decent citizens. We will be polite. We will NEVER talk on our cellphone in a plane or elevator. We will never stand up and try to exit the plane before our row. We're not savages. But now you want me to do the equivalent of wearing an "I AM NOT A SEXUAL PREDATOR" t-shirt, an empty gesture signifying nothing, to indulge your sense of safety? Sorry, no.
Go ahead and call me a jerk. Or take the stairs. You have nothing to fear from me. Or 99.9999% of my fraternity (your number). I'm nice. I'm not a door mat. Deal with it.
Hart Attack
We haven't watched pro wrestling since the Seventies, but on Sunday night Bret Hart was being inducted into the WWE Hall of Fame and a bum rushed him in the ring as he was giving his induction speech. We'd hoped Hart would pile-drive him into the canvas, but alas, security whisked the interloper away before he could even tag his partner outside the ropes.
Music 101
7 Chinese Brothers
On April 9, 1984 —35 years ago today— REM released its classic, "Reckoning." My friends and I were high school seniors and too busy listening to Def Leppard, Prince, Night Ranger to notice. It was at least two years and a few liberal arts courses before I began to appreciate the genius of the foursome from Athens.
REM is a lot like Springsteen: It's best songs are inversely proportional to how well they fared on the Billboard charts.
Remote Patrol
Champions League
Tottenham vs. Manchester City
3 p.m. TNT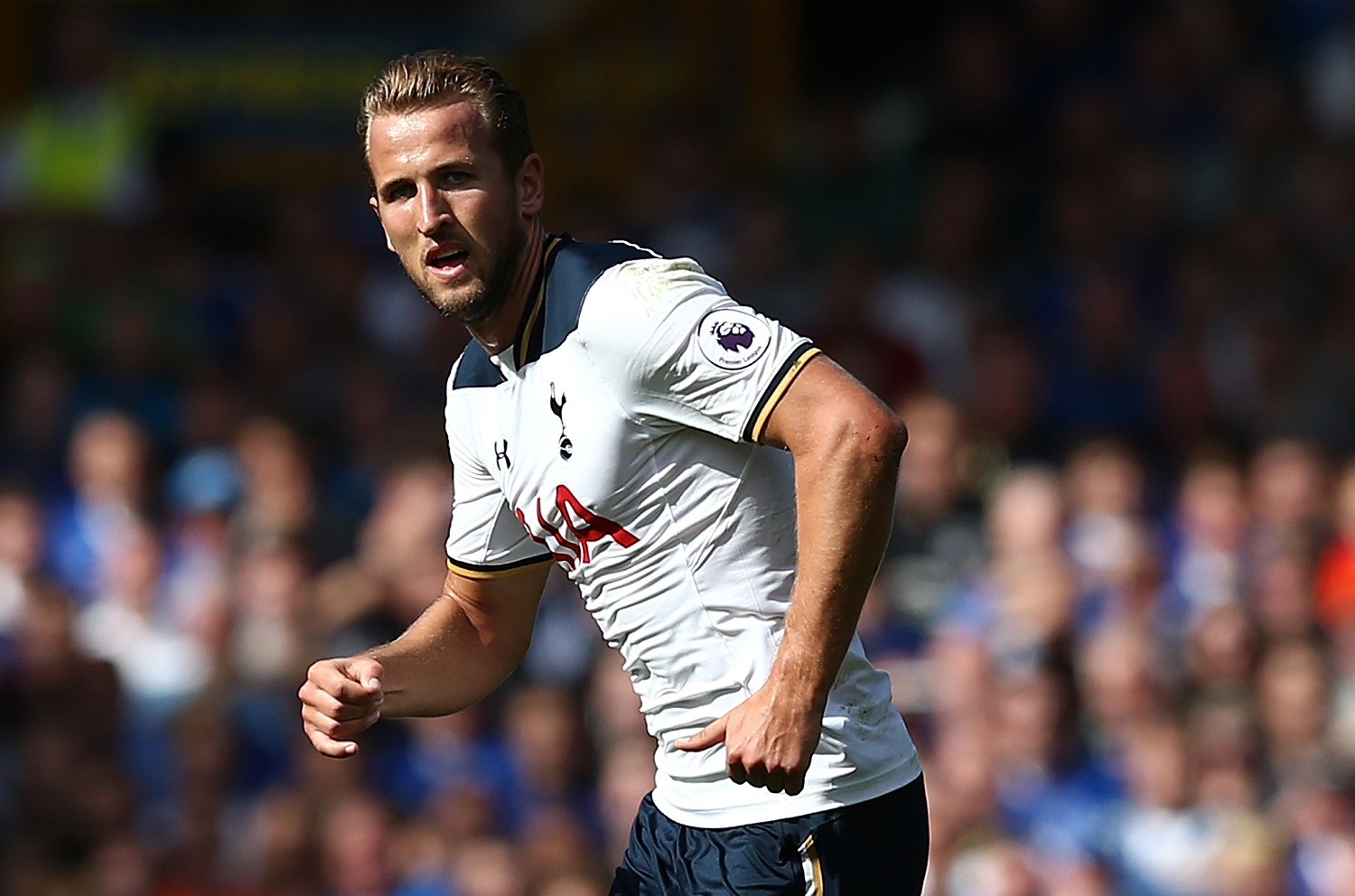 Eight squads remain in the UEFA Champions League tournament, and four are from the Premier League. This is the only bloke-on-bloke matchup.