http://mediumhappy.com/?p=8113
by John Walters
Starting Five
Up The Reds!
With the Premier League's leading scorer (Mo Salah, above) out with injury and trailing 3-0 after the first leg, few gave Liverpool a chance against Barcelona yesterday afternoon at Anfield. The Reds would need at least a 3-0 shutout just to force the issue into extra time.
But we told you to watch yesterday (Did we not tell you to watch? We did!). And so what happened? The Reds took a 1-0 lead into the half, then scored two quick goals within three minutes early in the second half—both by Georginio Wijnaldum.
Finally, with the aggregate score still tied 3-3 in the 79th minute, Liverpool pulls out soccer's equivalent of the hidden ball trick on a corner kick (above). Goooooaaaaaaaaal! Up the Reds!
For the second year in a row—last year in the quarters, this year in the semis—Barca blows a 3-goal advantage after the first leg and is knocked out of the Champions League.
Yesterday marked Barcelona's first defeat in the entire tournament. What a bad time for Messi & Co. to not answer the bell.
Reds fans know: You'll Never Walk Alone.
Down The Reds!
In Oakland, A's pitcher Mike Fiers forgot about his 6.81 ERA this spring and tossed—wait for it—a complete game versus the Cincinnati Reds. Okay, yes, if you want to be technical about it all, it was also a no-hitter.
Fiers is now tied for the MLB lead in no-hitters, complete games and shutouts this season with….1.
Fiers, a 34 year-old journeyman hurler with a career 57-58 record in nine seasons, has now tossed two no-hitters. Pret-tee, pret-tee good. The previous one came in 2015.
Fires threw 131 pitches last night, which is the most pitches tossed in a no-hitter since he threw 134 in his 2015 no-no. He also needed two incredible fielding plays in the sixth inning (above) and had to overcome a 98-minute delay due to a lighting issue. Yeah, we spelled that correctly. Lighting delay, not lightning delay.
Blues!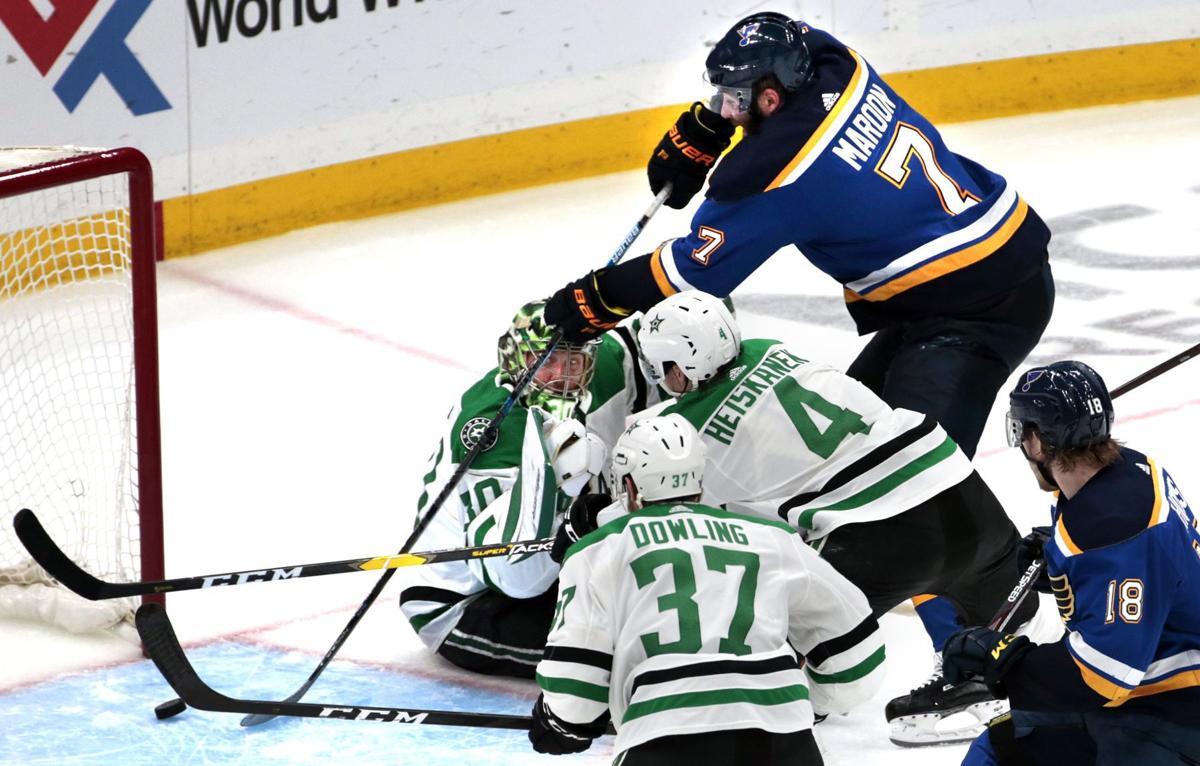 It was a total splash of color on both sides of the Atlantic in sportsball yesterday. In St. Louis, the Dallas Stars and Blues played the 3rd seventh game-overtime tilt of this Stanley Cup postseason. The Blues emerged victorious 2-1 in the second OT after St. Louis native Pat Maroon scored on a rebound off a face-off versus Stars goalie (and fellow St. Louis native) Ben Bishop, who is 6'7″ by the way.
Bishop faced 54 shots in the contest and only allowed two past him. A heroic effort in a losing cause.
In The Red
Not that any of his acolytes will care (or accept the truth), but The New York Times dunked on Donald Trump once more yesterday. Using " printouts from Mr. Trump's official Internal Revenue Service tax transcripts, with the figures from his federal tax form, the 1040, for the years 1985 to 1994," the NYT was able to uncover that the president, a man who famously will not allow the public to see his tax returns (the first president in modern history to be so, I dunno, obstructional about these figures), lost more that ONE BILLION DOLLARS through poor business management in that decade.
The story was released on the same date that Secretary of the Treasury and fellow Trophy Wife Aficionado Steve Mnuchin refused to comply with a House Ways and Means Committee request to view Mr. Trump's tax returns, something that it is legally authorized to do. Now you see why.
Ernie's Kids
I hope we all realize how lucky we are to have Inside The NBA shepherding us through two full decades of NBA playoff springs. Last night during halftime of the Blazers-Nuggets game we got a time-capsule worthy edition of the program:
–Charles Barkley visibly annoyed that they had to interrupt his viewing of Game 7 Stars-Blues hockey in overtime on another network. The announcers on the hockey game even got wind of this and made mention of it during their broadcast.
–Shaq referring to Nikola Jokic of Denver as a "mini-great player" because he's only shown his greatness for one season (he's a second-year player), which prompted Chuck to chide him about living in the present. "It's the present, that's why they call it a gift," said Chuck, getting the aphorism backwards, which caused studio host Ernie Johnson to put a palm over his face.
–Kenny the Jet, not wanting to be left out, noted that Denver's Jamal Murray had some wonderful moves around the basket and allowed that he had no idea Murray had such maneuvers in his "repertoire of bags," which caused Ernie to swivel his chair 90 degrees away from The Jet.
Vintage stuff.
Remote Patrol
Champions League
Tottenham at Ajax
3 p.m. TNT
An All-England Champions League final is still on the table. To get there, Spurs must overcome a 1-0 aggregate score heading into the second leg versus the Dutch dynamo. A 1-0 win buys extra time and any other win gets them to Madrid versus Liverpool.
Game 5: Rockets at Warriors
10:30 p.m. TNT
What a sports day for TNT, which is also sandwiching Celtics-Bucks between these two contest. By the way, Chuck declared that the Bucks are going to win the NBA Finals in June. Is America ready for a Nuggets-Bucks NBA Finals? Honestly, I kinda am.