http://mediumhappy.com/?p=8117
by John Walters
Tweet Me Right
Starting Five
Sixers, Blazers, Force Game 7s: But How Will This Affect LeBron and The Lakers?!?!?!?
Had ample time to tune in to a pair of ESPN chat-fests yesterday: ATH and PTI (with Tony on one, Tony-free on the other). Then I tuned in to one segment of "NBA Countdown" (can no longer stomach Beadle). In the time I watched the ESPN hosts talked more about the L.A. Lakers, who did not make the playoffs, than any of the four teams who were playing last night.
And of course Tottenham's incredible comeback versus Ajax never even was a topic on the first two shows.
Toodle-loo, Ty Lue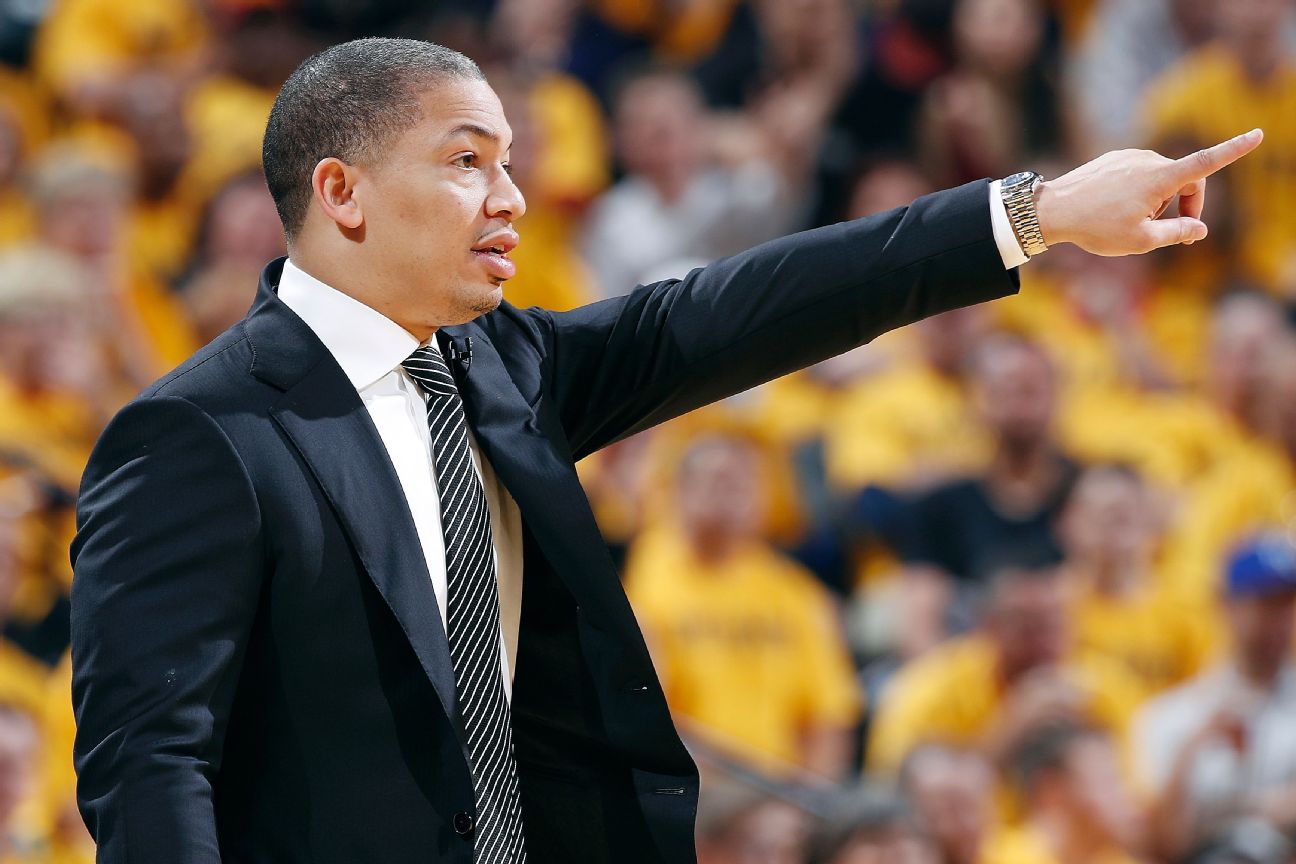 But as long as we're here, the Lakers were blasted on the three ESPN shows for showing disrespect to Tyronn Lue (a former Laker player if I remember correctly) by not handing him a five-year deal. We get it, but on the other hand let's not pretend Lue is anything more than LeBron's coaching valet. When LeBron goes, L.A. will want nothing to do with Lue. And he won't stay five years.
We advocated in this space three months ago that the best-case for the Lakers is to trade LeBron while he remains high value. They're never getting out of the conference semis at this point, not with the emerging talent in Denver and Dallas (have you forgotten that Kristaps joins Luka next autumn) and the reigning talent in Golden State and Houston.
As they say in Hollywood, scrap the picture and let's get a fresh script. I don't actually know if they say that, but I do have two Hollywood friends who semi-regularly read this column and perhaps they can correct me.
For Womb The Bell Tolls
Alabama: The House passed a bill last week that would criminalize abortion and that doctors could face up to 99 years of jail time if convicted.
Georgia, Mississippi, Ohio: Pass "fetal heartbeat" bills, which prohibits abortions past the sixth week of pregnancy.
It's really simple: Human life is sacrosanct from the moment of conception right up to the point where it's a matter of that life versus my gun.
Philly Is Phor Phoodies
The James Beard Awards, the Oscars for restaurants, were announced earlier this week. Best Restaurant went to Zahav, a Phladelphia bistro not far from Penn's Landing that specializes in Israeli cuisine. "Zahav" in Hebrew means gold, but I feel bad even insulting your intelligence by typing that. I'd call Zahav the mecca of Philly's culinary scene, but that might be in poor taste.
For those of us in the real world (!), Best New Restaurant went to Frenchette in New York City (which, I presume, is not Israeli). But I still like my Chinese/Cuban joint on 78th and Broadway. It's always crowded and the waiters have been there since Koch was mayor.
Milo Vs. Tyrone
Last week we noted that '40s Hollywood leading man Walter Pidgeon bore a striking resemblance to 21st century TV star Jon Hamm. Well, we've got another pair of cross-century screen doppelgängers for you: Tyrone Power and Milo Ventimiglia.
We loved Milo as Jess from Gilmore Girls. You may know him better as Jack, the dad who survives Vietnam service only to die in a house fire in This Is Us.
Power is an actor you may know better as a name than for his films—start with Nightmare Alley or The Mark of Zorro—but you may be interested to learn that during World War II he was a pilot. Power had enlisted in the Marine Corps and during the Battles of Iwo Jima and Okinawa he flew cargo missions, dropping off supplies and picking up wounded.
Like Clark Gable, Power had an affair with Lana Turner and also like Gable, he had a son born shortly after he died. Power died suddenly, at the age of 44, on location in Spain.
Music 101
West End Girls
On this day in 1986 this song from London's Pet Shop Boys went to No. 1 on the charts. The synth-pop duo took their cue about class pressure from T.S. Eliot's poem The Waste Land, which we never quite appreciated in high school. But then it's high school: there's so much you won't appreciate about it for decades.
Remote Patrol
Yankees at Rays
7 p.m. YES (or MLB Network)
Whaat? It's still just early May, but two of the most impressive young pitchers this season have been New York's Domingo German and Tampa Bay's Tyler Glasnow. The lanky 6'2″ German, slotted as a reliever out of spring training until the injury to ace Luis Severino, shares the Major League Wins lead (6-1) and has a 2.35 ERA and an impressive 0.89 WHIP. Glasnow, a 6'8″ hurler who also has 6 wins (and no losses), entered the season with a 4-16 career mark. He leads all of baseball in ERA at 1.47.
Tampa Bay leads the Yanks by 1 1/2 games in the A.L. East race.