http://mediumhappy.com/?p=8119
by John Walters
Tweet Me Right
Starting Five
The King In The North
We did not watch too much of the Sixers-Raptors series, but it turns out you didn't have to. The last 5 seconds were the entire story, as Kawhi Leonard, with the score knotted 90-90, took a falling away 20-footer from the right corner that went bounce, bounce, bounce, bounce, through as the clock expired.

Bring on the Bucks!
The Kings From The North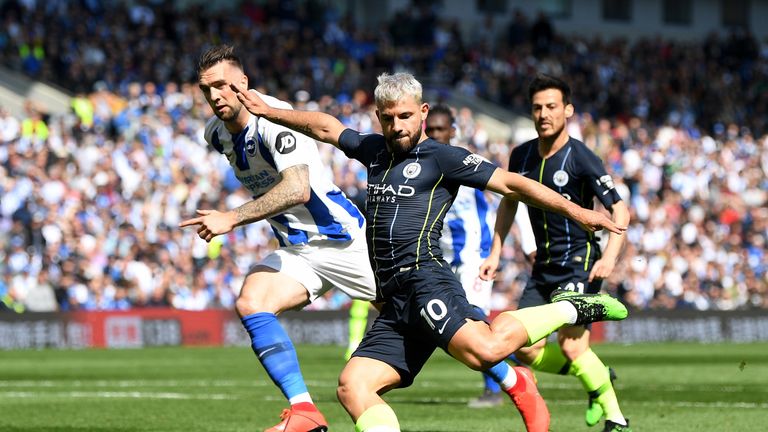 Much like Daenerys' Targaryen's army, Manchester City came down from northern England to the coastal southern city of Brighton on Sunday to claim the throne of the English Premier League. Up only one point ahead of Liverpool when the final day of the season began, Man City fell behind 1-0 on a corner kick at Brighton & Hove Albion on Sunday morning (here in the States).
Fans of the Reds, who were up 1-0 on Wolverhampton at the time, were ecstatic. Only 83 seconds later, though, the Sky Blues evened the score 1-1 and then put through three more goals to take the Premiership for the second consecutive year (and fourth in eight) by a points total of 98 (to Liverpool's 97, the third-highest point total in Premier League history).
Man City may be the Yankees or Dodgers, in terms of payroll, but give Pep Guardiola's side credit. In order to maintain the crown, they had to win outright their final 14 matches. And they did. After all, they're our wonderwall.
Happy Mother Of Dragons Day
In the penultimate episode of Game Of Thrones, Daenerys redefines what it means to go "scorched earth." Meanwhile, half of Twitter seemed upset that she'd keep her starters in that late in the fourth quarter with such a sizable lead. But, as our friend Cecil Hurt explained, you gotta impress the voters.
Other thoughts:
–For the twincest duo of Cersei and Jaime Lannister, it all started in a turreted tower in Winterfell and ended in a dungeon in King's Landing. Fitting. Though we still don't quite understand how Jaime walked away from being stabbed twice in the torso (but yes, begging believability in this series is something of a fool's errand).
–We are probably a day or two away from a King's Landing truther claiming that dragon fire doesn't destroy Red Keep bricks and that it was all a conspiracy.
–The Hound's final scene with Arya was for us, the highlight of the episode. For anyone who grew up in a house with tough love, you knew for awhile now that Sandor Clegane was one of the good guys.
–We loved Cersei's little "I'm just gonna scooch on past this little sibling rivalry move" just prior to the start of CleganeBowl.
–Don't understand why fans were taken aback by Daenerys' actions (like father, like daughter). She'd listened to their soft takes, particularly Tyrion and Jon Snow, for awhile now and all it had gotten her was a dead dragon and a headless closest female friend. And in a sense, she was absolutely right: "Mercy is our strength. The mercy that future generations won't have to put up with [Cersei]." She's not here to win the popular vote, or even the electoral college. She's here to fix what's been broken for centuries. In the words of Bruce, "Let the broken hearts stand as the price you gotta pay."
–Although it would be fun to see Sansa take the evidence of Daenerys committing mass murder with Drogon and use it as an appeal to the rest of the people: "Lock her up."
–For us, this sets up a Stark vs. Daenerys ending with Jon Snow hopelessly caught in the middle. So what happens? Does Daenerys simply take the South and yield the North to Sansa? Does Jon become the messianic martyr? Does Arya avenge him, or does she kill Daenerys before her Dothraki have the chance to take out Jon? Is Tyrion charred for treason, a la Varys? One thing you gotta think: That white horse and its symbolism didn't just show up at the end of this episode for no good reason.
White Lightning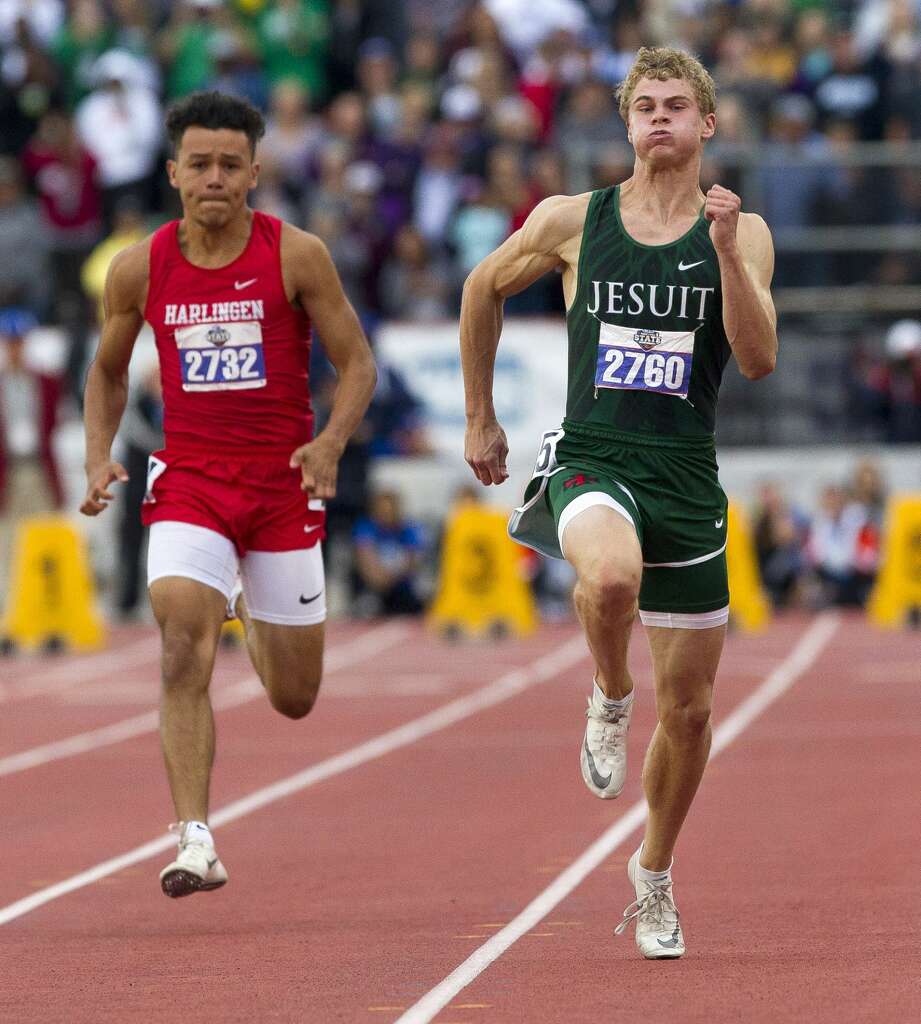 The young man on the right in the "Jesuit" singlet is high school senior Matthew Boling of Houston. On Saturday, in the Texas 6A state track meet, Boling ran the fastest boys prep 100-meter legal time ever recorded: 10.13. This less than one month after he'd run the fastest wind-aided 100-meter high school time (9.98 seconds) ever.
Boling basically already has world-class, Olympic finals speed at the age of 18. He also pulled off quite an anchor leg in the boys 4 x 400 relay final and won the long jump. He's headed to Georgia on scholarship and you should be hearing a lot more about him.
Nurse Wretched
From The New York Times, the story of a German nurse , Niels Hogel, who may have used his position to end the lives of some 300 patients. And a suggestion that perhaps Germans' worship of authority figures allowed him to continue his murderous behavior than far longer than he should have (as if we're so easy on whistle-blowers here).
We did appreciate the shade thrown at Hitler and Himmler and Goebbels without actually mentioning their names, as they wrote that Hogel "may be the most prolific serial killer in the history of peacetime Germany."

Music 101
Give A Little Bit
Roger Hodgson was just 19 years old when he wrote this song in 1969, but didn't offer it up to the band he co-founded, Supertramp, until 1976. It became the band's first international hit. In the late Seventies, the British prog rock group had more than half a dozen chart hits. This is our favorite, probably due to the jangly 12-string acoustic guitars.
Remote Patrol
Chernobyl
9 p.m. HBO
It's strange to have a hero in a nuclear disaster film, particularly one based on actual events, but that's who Valery Legasov (Jared Harris) was. As a viewer, if you watched the first episode, you already know Legasov's fate and while we do consider his actions heroic, we do not approve of leaving your kitty cat an orphan and only what looks like 3 days of available food. Bad! Bad Legasov!