http://mediumhappy.com/?p=8123
by John Walters
Tweet Me Right
Every person who even suggested on Twitter yesterday that Zion could return to Duke next season instead of playing for New Orleans (because he has yet to sign an agent) will not earn in their lifetime what Zion will make next year playing for the Pelicans.
Starting Five
Feeble Position*
*The judges will also accept "Crazy In Alabama," or "The Crimson Letter"
Alabama governor Kay Ivey signs into law a bill that bans abortions "at every stage of pregnancy and criminalizes the procedure for doctors, who could be charged with felonies and face up to 99 years in prison. It includes an exception for cases when the mother's life is at serious risk, but not for cases of rape or incest."
The game plan is simple. Right now progressive types could be upset by the bill, but they could simply cross state lines and have an abortion. Instead, someone's going to sue Alabama (which is exactly what anti-abortion activists are hoping for) and then if the case goes all the way to the Supreme Court, Roe V. Wade could be overturned and there will be no federal protection for pro-choice types. And now you see why Brett Kavanaugh happened.
The legislator who drew up the bill was asked why he did not leave exceptions for rape or incest and replied, "Why not go all the way?" Isn't it ironic?
Iran, Iran So Far Away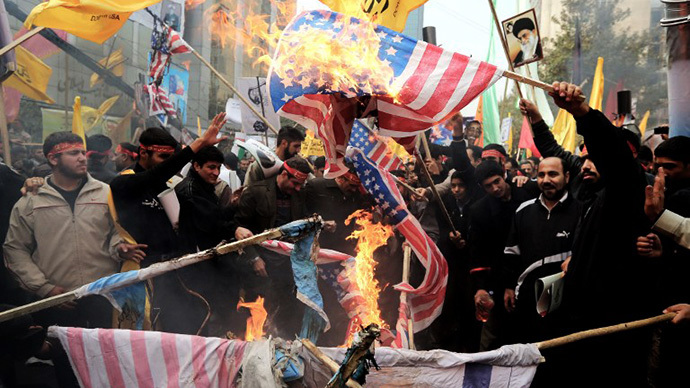 One cannot help thinking that for septuagenarians such as John Bolton and Donald Trump (men who found a way to avoid serving in Vietnam, by the way), the one score they'd like to settle before dying is the humiliation Iran served up to the U.S.A. in the late 1970s with the Iran Hostage Crisis (444 days of confinement for some 50 Americans….who, let's remember, all lived).
Or maybe they just want a distraction. Or a W. Or justification for all that money ( > $700 billion) that is spent on defense every year. Whatever, the White House is suddenly intrigued by aerial photos of missiles that were loaded upon small boats in the Persian Gulf apparently by Iranian paramilitary forces.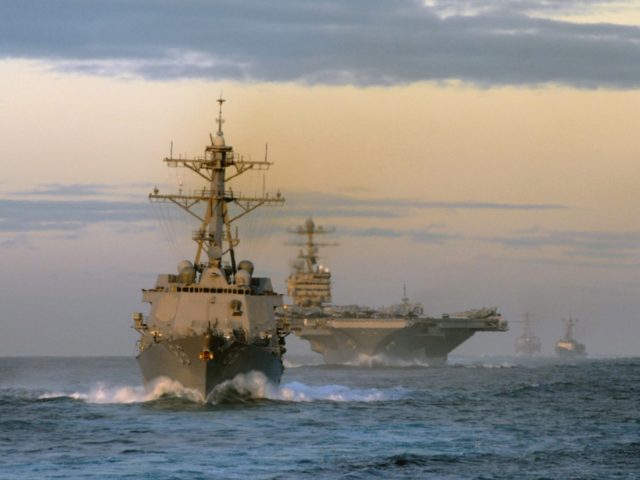 Or, seen another way, Iranians are supposed to be cool with a foreign navy whose capitol is located 6,000 miles away sailing warships on its doorstep.
Buck Lopez

In what may have been his finest hour as an NBA player, 11-year veteran Brook Lopez scores a team-high 20 points as Milwaukee takes a 1-0 lead on Toronto. I'm sorry. Don't ask me to "Fear The Deer" or get revved up for a "Raptor Rapture." The Eastern Conference finals is a battle to see who gets to lose 4-1 (at best) to Golden State in June.
You know why the Dubs celebrated with such naked joy in Houston last Friday night? Because that, they understood, was the real NBA Finals.
Related, while watching the end of Butch Cassidy and The Sundance Kid last night on TCM: How come no one ever makes "Easterns?"
Moves Like Jagger
One month after a heart-valve replacement procedure, 75 year-old Mick Jagger is prepping to preen again. The No Filter (But One Valve) Tour, which was supposed to begin in April, is now set to launch on June 21 in Chicago. The lesson for doubters? She'll never break, never break, never break, never break/ This heart of Stone.
Eighty-Six Happiness

*A new feature in which we periodically and pedantically provide rules for being either a better diner or a better server.
Lesson No. 1: Never, ever, ever, I mean never, when out with a group pay your bill partly with credit cards and partly with cash. Ever. Thank you.
Why not, you ask? Say the bill is $200 and there are four of you. Two decide to pay credit cards and two pay cash. Let's say, just for argument's sake, you all decided to split the bill evenly so that each of you is paying $50.
Here's what happens 9 times out of 10. The two people throw down $50 each and the other two tell you to put $50 on their cards. You run the cards and you know what happens after that? The people who paid cash do not think to add a tip while the two who paid with their cards put 15% on their $50 dollars. So on a $200 table the table winds up tipping $15 dollars, or 7.5%. We see this happen all the time. Don't be those diners, please. Thank you.
Reserves
Hall Pass

In which each day we hypothetically induct two baseball players per year in to Cooperstown, thereby eliminating the fat.
1937…
Grover Cleveland Alexander, P
1911-1930, Phillies et al
"Old Pete" won 28 games as a rookie (a modern-day record that still holds) and is No. 3 all-time in Wins with 373. In the midst of his brilliant career, Alexander spent 1918 serving in World War I in France as a field artillery sergeant and was exposed to mustard gas.
Eddie Collins, 2b
1906-1930, Philadelphia Athletics, Chicago White Sox
A Columbia grad, Collins is 8th all-time in Stolen Bases with 741, 10th all-time in Hits with 3,315 and 12th all-time in Triples with 187. He won six World Series as a member of the A's and White Sox.
Charter: Babe Ruth, Christy Mathewson, Walter Johnson, Ty Cobb, Honus Wagner
1939: Cy Young, Tris Speaker